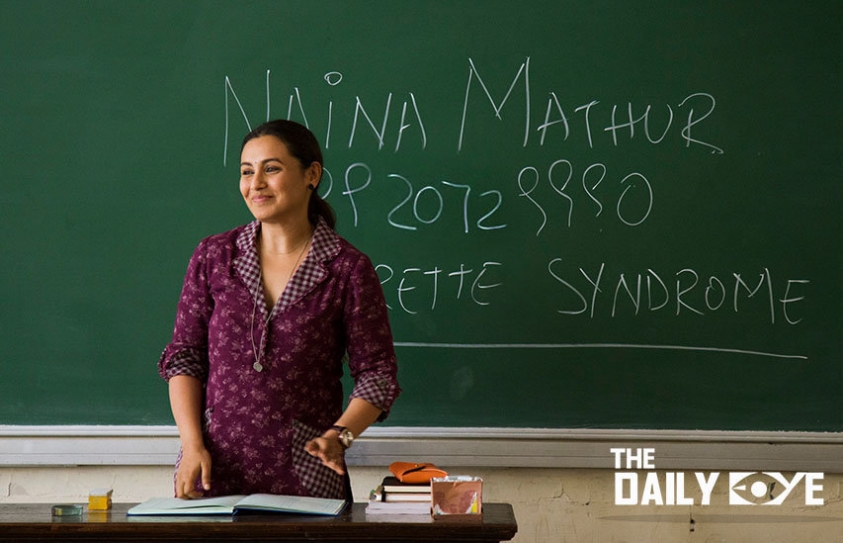 Depicting Disability with Grace and Sensitivity
by Yash Saboo
March 19 2018, 5:19 pm
Estimated Reading Time: 3 mins, 39 secs
When I think about Bollywood portraying disability, it always comes out in a poor light. We have the famous Golmaal and Houseful series which have earned hundreds of crores so far and don't plan to stop anytime soon (more sequels are to come). These and more such films are an epitome of apathy while characterizing the disabled. Tusshar Kapoor's character, for example, has a speech disability that was supposedly 'funny' and Paresh Rawal and Sushmita Mukherjee played an old blind couple. While dealing with the portrayal of differently-abled, Bollywood often used the comic impression in the most humiliating way.
When it comes to Hollywood we have seen films which portray disability excellently. The Theory of Everything, for example, based on the life of the late Stephen Hawking, a brilliant astrophysics student working on his research who learns that he suffers from a motor neuron disease and has around two years to live. The film also went on to win the Academy Award for best actor.
However, there are some national movies that have stood out for their compassionate and realistic portrayal of disabled people and the disability itself.
Taare Zameen Par: Acting as an eye-opener, this film made many aware and take notice of dyslexia and the various symptoms associated with it. Darsheel Safary plays the role of an eight-year-old dyslexic boy who is rejected by his school and shunted by his parents. Aamir Khan, plays the role of an art teacher, who has overcome dyslexia himself. This beautiful depiction of a teacher-student relationship and how the teacher helps the boy overcome his disability, won the hearts of many audience.
Iqbal: Directed by Nagesh Kukunoor, this movie shows a deaf and mute boy played by Shreyas Talpade embark a journey to become a cricketer in the Indian team. Along with his journey, he meets a retired alcoholic cricketer played by Naseeruddin Shah who helps him achieve his goal. Despite the many obstacles Iqbal faces, he fulfills his dream giving a ray of hope to many.
Margarita with a Straw: A Shonali Bose directorial, Margarita with a Straw features Kalki Koechlin, Sayani Gupta, Revathi and William Moseley. The film is about Laila (Kalki), a teenager with cerebral palsy who moves from New Delhi to Greenwich Village for higher education and comes of age following her complex relationship with a blind girl. Although the film did moderately well at the box-office, it garnered positive reviews at International festivals.
Paa: Starring Amitabh Bachchan, Abhishek Bachchan, and Vidya Balan, R Balki's Paa threw light on a rare genetic condition known as 'Progeria' which leads to quick acceleration of aging process in children. Big B played the role of 'Auro' who suffers from the genetic disorder. 12-year-old in the film, he looked five times older than that due to his medical condition. The film also pays emphasis on the father-son relationship where Abhishek is seen portraying the role of his father. The film emphasised the role of parents who have children with rare disability conditions.
Source : Bollywood Galiyara
Next up we have Hitchki coming out this Friday on 23rd March 2018. Hichki is a movie about the value attached to the spoken word, as the female hero Rani Mukerji is shown dealing with a rare disease called Tourette syndrome. Her rare disorder comes with an involuntary vocal tic (she frequently makes a loud noise like two hiccups in a row).
Tourette Syndrome manifests in adolescence (before age 18) and is attributed to genetic and environmental factors. That's just the beginning of Hichki's issues, though, it must also tackle the Indian audiences' acceptance of female heroes.
For all the talk of women empowerment, female-fronted films are still not necessarily widely favoured at the box office. So much so that even Wonder Woman didn't do as well in India as it did the world over. As for Rani's last movie Mardaani, which featured her as a shero, did average business too.
There are other films in the past which talked about disabilities. To name a few, Sparsh (about a visually impaired principal) and Koshish (the movie depicts a deaf and mute couple) dates back to 1970s-80s. Then we have Amitabh Bachchan and Rani Mukerji's Black which came out in 2005 which had a blind character in it.