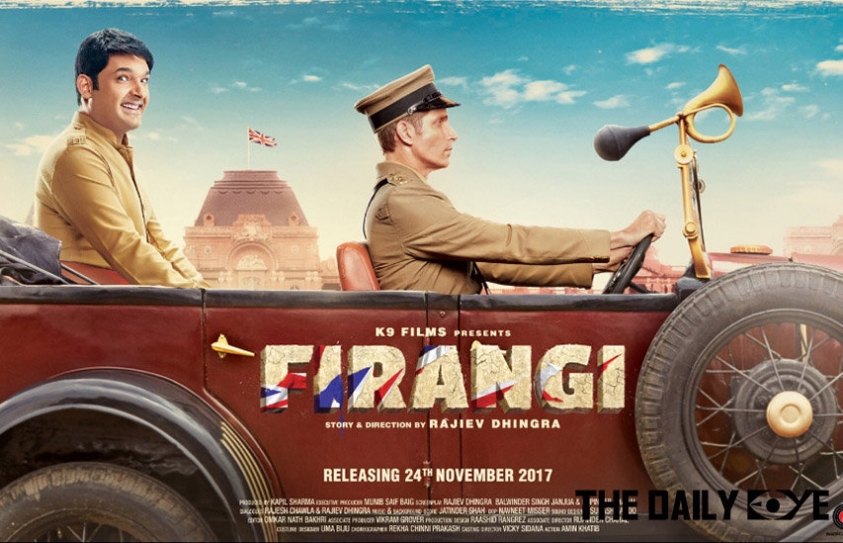 Firangi - Deliberately Plodding
by Aakanksha Solanki
December 1 2017, 6:12 pm
Estimated Reading Time: 2 mins, 44 secs
Cast: Kapil Sharma, Ishita Dutta, Monica Gill, Inaamulhaq
Direction: Rajiev Dhingra
Producer: Kapil Sharma
Writer: Rajiev Dhingra
Genre: Comedy /Romance
Duration:161 Min*
To begin with Firangi was deliberately plodding.
Having Kapil Sharma as the lead in the movie, what was it that the audience was expecting? Obviously something that he was good at! And even if he made the choice of not choosing the genre of comedy which he is pretty good at, there wasn't a decent effort or reasonableness made by him to the genre of romance.
The genre of the movie is romance and comedy. But there wasn't a single moment when the audience laughed.
Firangi is shot keeping the pre-independence period in mind. Firangi is about a guy named Mangatram (Kapil Sharma) also known as Manga. He struggles to get a job in the police force but fails. But according to the Indian myth people born with their legs out first instead of their head are gifted. Manga is known for kicking people with backaches, as soon as he kicks the person with a spasm or a twitch, the person is healed from the pain immediately. That got him a job at British officer Mark Daniel's (Edward Sonnenblick) palace, who often has this problem.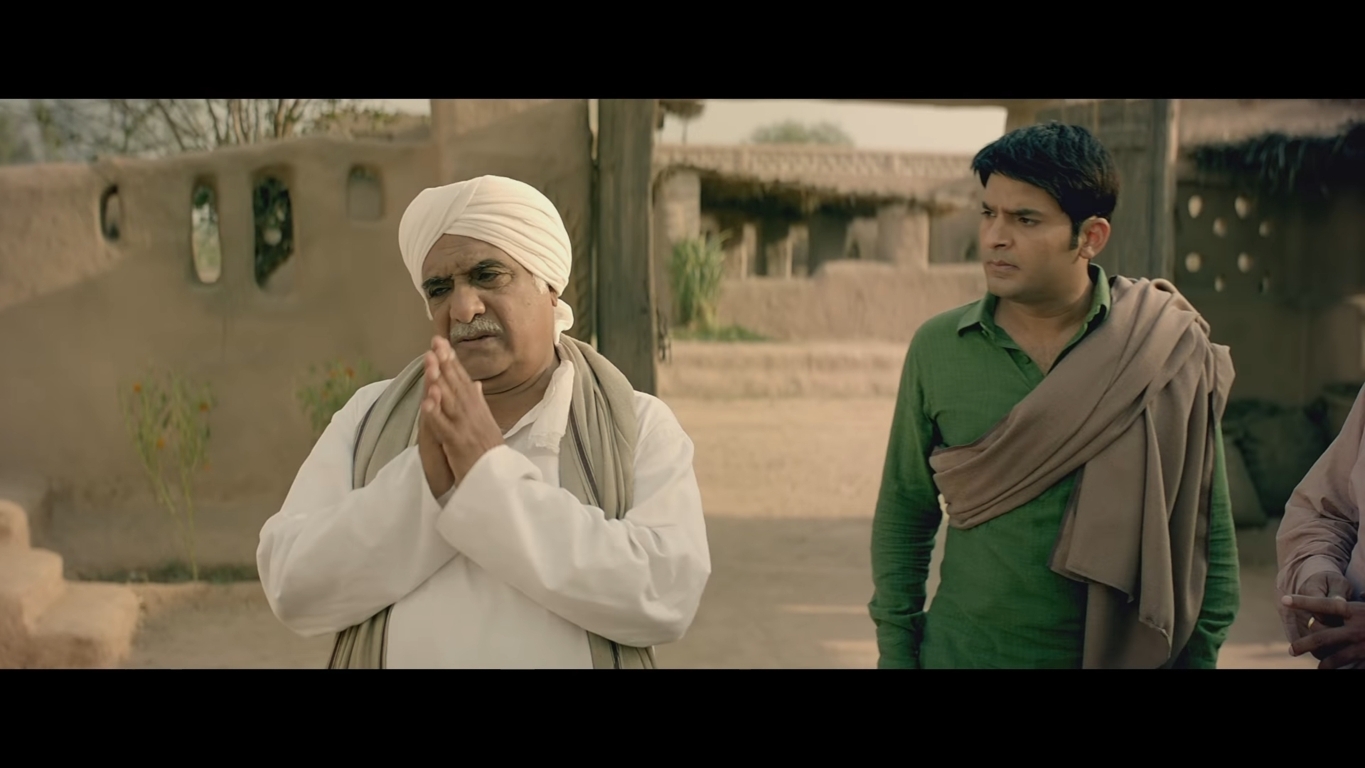 Manga falls in love with a girl named Sargi (Ishita Dutta) from the neighboring village. But her grandfather, Lalaji (Aanjjan Srivastva) is a strict follower of Gandhi and refuses to associate with anyone or anything that is not 'Swadesi'. In the midst of all this, Daniel and the malevolent Maharaja Inderveer Singh are about to devastate Sargi's village to put up a factory on their land. Manga thinks he should go and talk to Daniel about this. But he doesn't know that he would end up being the scapegoat. Daniel and Maharaja have already deceived the villagers and seized the village from them. And then happens the most anticipated; Manga and his team of some villagers decide to take back the village. There they get a little help from Maharaja's daughter Princess Shyamali (Monica Gill), as she has her personal reasons.
Considering the performances I fail to understand that why in the first place is there a female lead in the movie? Just to smile and gleam in front of the camera. I barely remember her saying even ten lines in the movie. If you're introducing someone in a movie as a lead, then why not let her share equal amount of screen time. If not equal, then a decent amount of time! Well, the industry has still a long way to go when it comes to gender bias. Kapil fails horribly trying to be serious and staid. Monica Gill has literally overdone herself and by that I mean the accent. Kumud Mishra, he's pretty good as cop as usual but the nasty King.
Wouldn't deny that picking up a genre that you do not excel at requires courage. Though Sonneblick didn't disappoint with his role. His role was of a firangi as the character was described. But it comes out as if he's struggling to act so seriously in the movie.