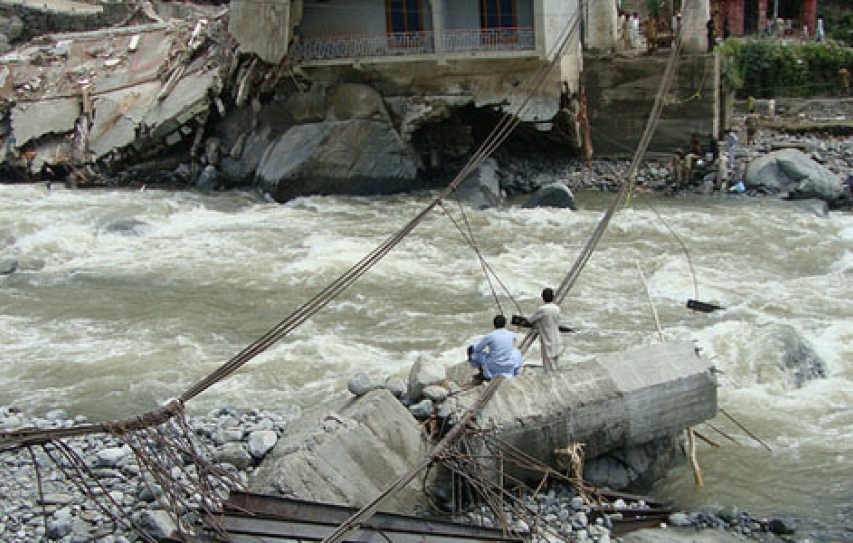 Pakistan worst affected by climate change
by The Daily Eye Team
January 29 2014, 12:28 pm
Estimated Reading Time: 0 mins, 52 secs
KARACHI: Agriculture is extremely vulnerable to climate change globally and in Pakistan, which is the one of the worst hit countries of climate change, agriculture is badly affected, said climate change experts and nature conservationists on Saturday.
Addressing a conference on climate change organised by the Habib University, experts said water availability, food security and human healthcare were most likely to be negatively affected by climate change, ie, erratic weather patterns, changing rainfall trends and extreme weather events including floods which have been plaguing the countryside for the past few years.
Experts also said that beside Pakistan, other developing countries, several of them in the Asia Pacific region, are also likely to face the brunt of the environmental, social and economic impacts of climate change. There are assertions that greenhouse gas emissions were a major factor in climate change; however, developing countries contribute only 10 percent of the annual global carbon dioxide emissions. In fact, Pakistan, the sixth most populous country in the world, ranks 135th in carbon dioxide emissions.