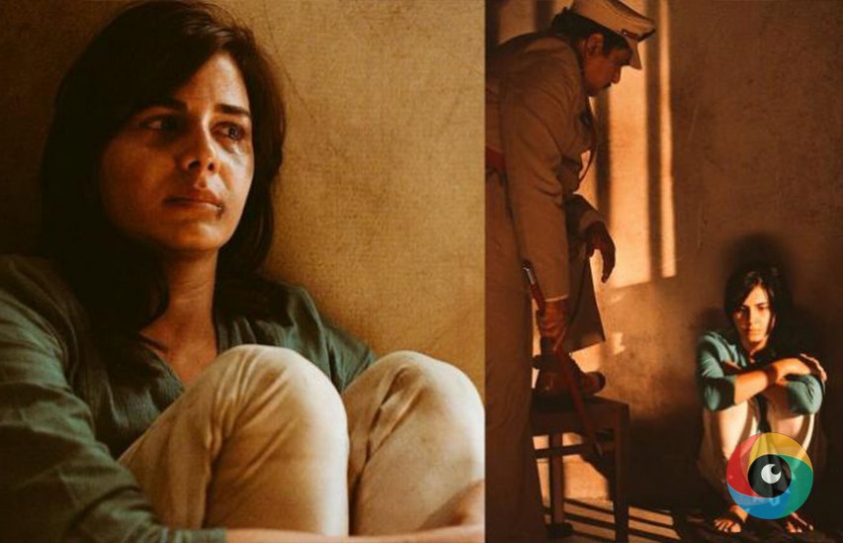 Indu Sarkar
by Aakanksha Solanki
July 28 2017, 6:55 pm
Estimated Reading Time: 2 mins, 43 secs
Cast: Kirti Kulhari, Neil Nitin Mukesh, Supriya Vinod, Anupam Kher, Tota Roy Chowdhury
Director: Madhur Bhandarkar
Producer: Bharat Shah, Bhandarkar Entertainment
Writer: Madhur Bhandarkar
Genre:History
Indu sarkar is a very intense tale smeared with rage and fury against the 'Emergency' imposed during Indira Gandhi's prime ministerial reign. The name is very aptly chosen as it creates a lot of speculations around the movie courtesy to the pun in its title.
Madhur Bhandarkar's work normally revolves around social agony and this time around a bygone period which marked the emergence of Today's India- political restraint and immediate protests. The story circles around Indu (Kirti Kulhari)'s narration of emergency through her eyes. An orphan at birth, Indu has to deal with another flaw i.e. her stammering speech whenever she tries to speak. Unmindful of all this, Indu is never powerless and ever grinding to reach for bigger things. Like every other girl, she has big dreams of being a poetess and as she matures, starts picturing herself as a bride. She gets poked by demotivating remarks at every new stage of life like getting rejected by suitors for her speech-impairment or her being asked to give up writing poems because women are only meant to go about establishing families. Yet she never yields to these negative remarks.
Indu gets into wedlock with Naveen Sarkar (Tota Roy Chowdhury) who is a government employee in a very commanding position. He finds in Indu the woman of his dreams despite her minor flaw and supports her in every walk of life. As the story staggers forward, their married life is disturbed by the issue of emergency. Indu sees the ghastly riots in the eyes of the 'poor Indians' while Naveen continues to work religiously for the agenda that the government imposes on people. As things worsen, they part ways and no matter how much Naveen tries he is not able to get her back.
Neil Nitin Mukesh has shouldered his role very confidently, in very different avatar. Indu Sarkar as a movie manages to get you through the incoherent picture of the emergency period in our nation during the 70s. The motive of the government was utterly self-serving, while the activist representing the Himmat India Sangathan were vigorous. Every person who tried to come in their way or act against them were imprisoned. In fact talking about politics or even uttering a word against them was banned in public places. Naveen couldn't even tolerate his own wife Indu questioning the government's actions.
Talking about the pun involved in the title of the film, the movie rightly delivers how Indu tries to liberate an ordinary Indian citizen's life from the still existing clutches by Indira Gandhi's imposition in the movie. Though the idea is powerful, the way the movie is dragged doesn't make it punch hard. It clearly can't keep the audience glued to the seats till the end of the story. With this film Madhur Bhandakar has added one more to the legacy of the movies that have always boldly exposed the concealed truths of the society.