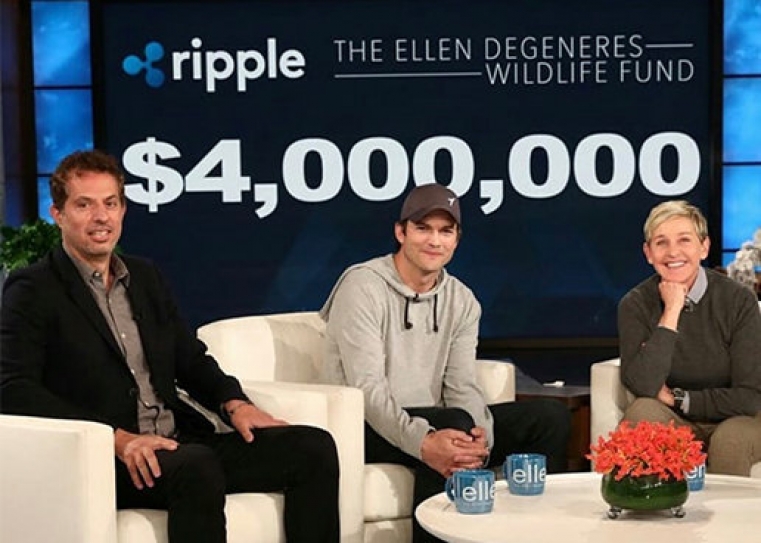 Ashton Kutcher donates $4 Million to the Ellen DeGeneres Wildlife Fund
by Yash Saboo
June 7 2018, 7:43 pm
Estimated Reading Time: 2 mins, 49 secs
If you have ever heard of Ellen DeGeneres ( you've never heard of Ellen? Where have you been for the last couple of years... living under a rock?), there are a million reasons to love her. She is hilarious, charismatic and she can out-dance anybody out there and also the best prankster (Google Ellen scaring people). She is also undoubtedly the best talk-show host America has ever seen. But above all the reasons mentioned, DeGeneres' generosity (pun intended) is what makes us love her more and cry our hearts out while watching the show. Whether it's donating $1 million to natural disasters like Hurricane Harvey or changing lives of deserving teenagers by giving them full-ride scholarships, if someone is in need Ellen will be there first to help them. And this is probably why it's hard not to love Ellen DeGeneres.
While Ellen turned 60 in January 2018, the gifts poured in throughout the year. And the most recent was from the beloved actor Ashton Kutcher (also Ellen's neighbour) mostly known for playing Michael Kelso in Fox sitcom That 70's Show and a list of rom-com films such as Dude, Where's My Car and A Lot Like Love.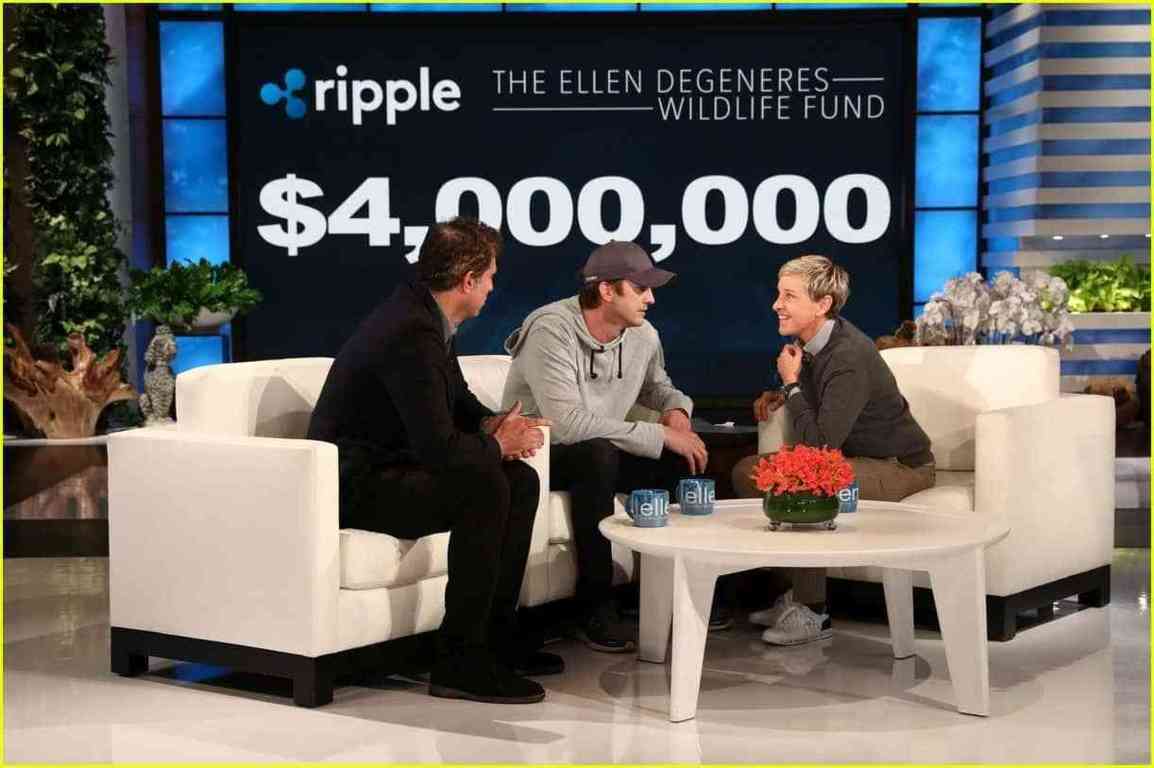 Source: Rewordit
He made a surprise appearance on Ellen's show along with his investment partner, Guy Oseary. While explaining that they've invested in a tech company called Ripple, Kutcher revealed that the business is making a very generous donation to The Ellen DeGeneres Wildlife Fund.
The 40-year-old actor explained how they came to decide on giving a whopping $4 million to Ellen's organization. "So, we were meeting with these folks and they were talking to us about the ethics of this company and this platform and how they actually really care about being an ethical company and giving a portion of this platform away to people that are doing good in the world," Kutcher recalls.
During those talks, Kutcher remembered running into Ellen on the beach and hearing about how her wife, Portia de Rossi, had established The Ellen DeGeneres Wildlife Fund, which works to save the gorillas in Rwanda, as a birthday gift to the host.
"You explained to me that if you weren't doing this that what you would be working on is that project, right? You would be saving the gorillas," Kutcher tells DeGeneres. "But you never ask anyone for anything ever and you said 'At some point I'm going to need some help with this.' And I said, 'You're asking me for help? You never ask anyone for help ever!'"
Kutcher further gushed over Ellen's generous spirit before unveiling the big donation. "We [told Ripple], 'There's this amazing human being and all they ever do is think about other people they can give to," he says in praise of his friend. "Whether it's in New Orleans, whether it's in Montecito, whether it's the people that come here, the people out there, you're always thinking about everyone else and we wanted to show you that people are thinking about you."
Ellen was overwhelmed by emotion (so were everyone else watching the show) and said, "That was the most amazing thing. Thank you. I love you both so much, you know that."