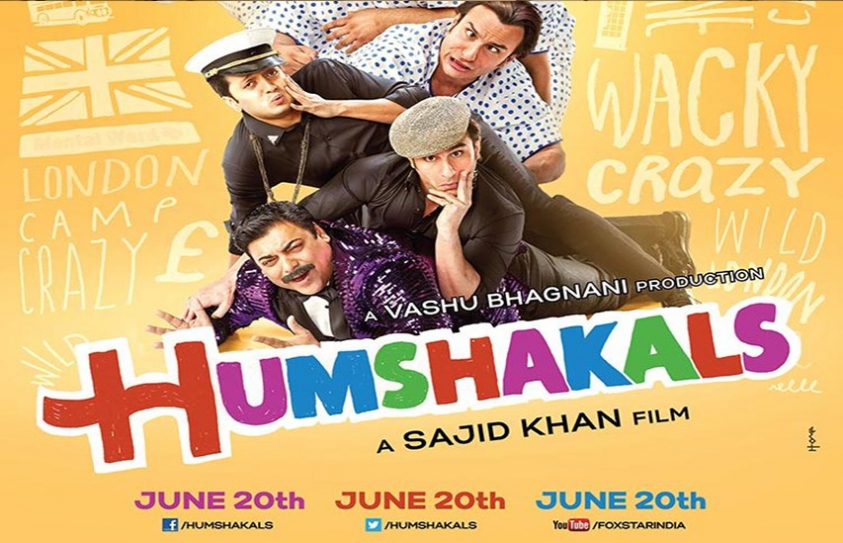 True Review: Humshakals
by Niharika Puri
June 20 2014, 10:33 am
Estimated Reading Time: 3 mins, 18 secs
Critics Rating: 2 STARS*
Cast: Saif Ali Khan, Riteish Deshmukh, Ram Kapoor, Bipasha Basu, Tamannaah Bhatia, Esha Gupta
Direction: Sajid Khan
Produced: Vashu Bhagnani
Written by: Farhad, Sajid Khan
Genre:Comedy
Duration:2 hours 39 minutes.
There is a 'you did not just do that' moment right before the film begins when the makers dedicate Humshakals to comic stalwarts Kishore Kumar, Jim Carrey and Peter Sellers. But that happens to be the first of many instances in the film. You will either cringe when those moments arrive or grimace enough till the persistent humour forces a chuckle out of you.
Three actors, nine roles. That was the much-touted USP, which the film delivers in its absurd, mind-numbing and occasionally funny manner.
Ashok Singhania is a billionaire who runs the family company because his father (Akash Khurana) is in a coma. It is not explained why. A lot of things are not, but it is a Sajid Khan film so we roll with it. The high-profile hot-shot still insists on trying his hand at stand-up comedy, which would clearly be ill-fated from the start if you recite god-awful SMS jokes to an English audience in Hindi.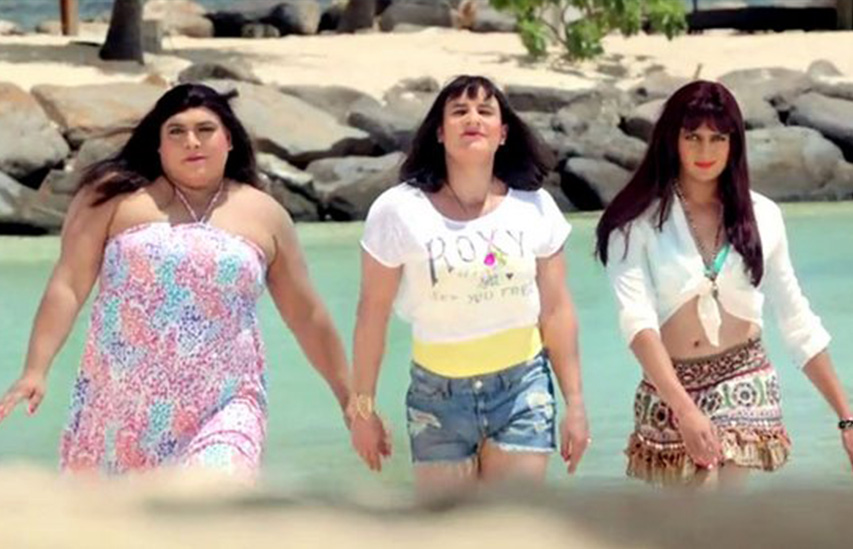 Only TV show host Shanaya (Tamannaah Bhatia) finds them funny, so they are a match made in heaven. Ashok's friend, Kumar (Riteish Deshmukh) hangs around in his life and is apparently important enough to sit with him at his board meetings. There is also Ashok's conniving uncle, Kunwar Amar Nath Singh aka Kans (Ram Kapoor) who wants to usurp the company.
It involves a hare-brained plan to prove Ashok-Kumar insane and thrown into a mental asylum. This one is called Lord Cray G Mental Asylum. Get it? Cray-jee. Crazy. The director has similar concerns about some of his word puns being overlooked so he ensures that they are explained.
Anyway, the plot thickens with a great multiplication of triplets at each turn, in varying degrees of sanity. The heroes enlist the help of Shanaya along with Ashok's estate manager Mishti (Bipasha Basu) and hot doctor Shivani (Esha Gupta) to bail them out of the tough spot. And the characters have to impersonate each other.
Thus, homosexual and communal stereotypes abound. There are midgets too, because Peter Dinklage is not doing enough to make sure they earn some respect. Satish Shah also features as YM Raj aka Yamraj the warden of the above mentioned mental asylum in the UK in a Nazi uniform. He salutes and bows before photographs of Adolf Hitler, Idi Amin and Saddam Hussein to name a few. The man also has questionable methods of disciplining the inmates. That should have been enough to send the authorities in a tizzy, but it's played for laughs which probably makes it right in the Sajid Khan universe. Quite surprisingly, some silly scenes do elicit a smile or a laugh.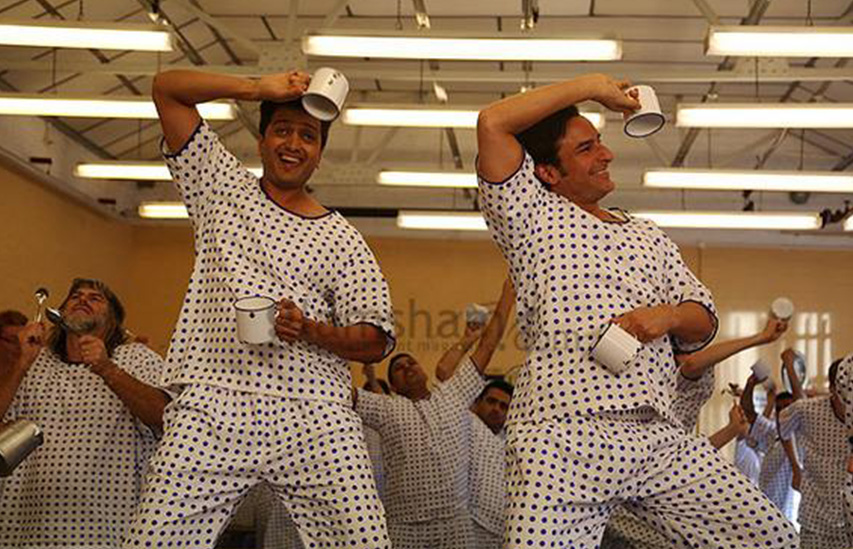 The director also gets a thumbs-up for including a scene where his version of Himmatwala is used to torment the errant patients.
The film's climax is set in the House of Commons of the British Parliament. Hold your breath and wait for 'Prince Charles' to come on stage and speak in Hindi. When chaos erupts at the event, he actually gets to spout a ridiculous punchline: "This is more confusing than my first marriage."
The cast is unanimously good or bad, depending on your feelings for this genre. They are all wide-eyed, hammy, twitching and contorting when not caught in a song-dance routine. You also get to see the men in drag. That could potentially send you into either fits or fits of laughter, which would be determined by where your funny bone is hinged.
It will exhaust the more discernible among the audience. However, if it is escapist fare and physical comedy that you seek, this film could entertain you in places. Avoidance or attendance is really in your hands.