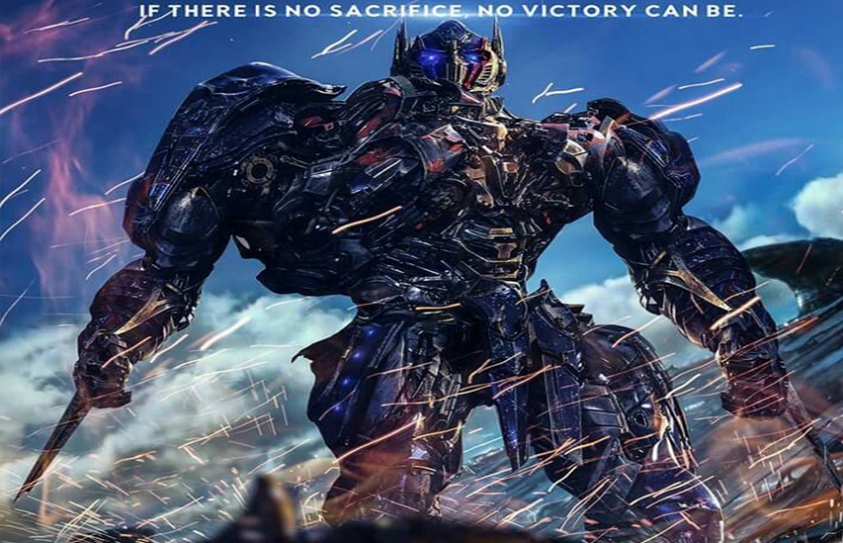 True Review Movie - Transformers: The Last Knight
by Aakanksha Solanki
June 30 2017, 6:27 pm
Estimated Reading Time: 2 mins, 10 secs
Cast: Mark Wahlberg, Josh Duhamel, Stanley Tucci, Anthony Hopkins

Direction: Michael Bay

Producer: Don Murphy, Tom DeSanto, Lorenzo di Bonaventura, Ian Bryce

Writer: Akiva Goldsman, Art Marcum, Matt Holloway, Ken Nolan

Genre: Genre: Sci- Fi/ Thriller

Duration:149-Mins
Five movies in sequence is not something you call a small achievement. That's entirely a different matter if it's good or bad. We've now actually started to believe that the Transformers movies are unabashedly mindless, full of VFX explosions, silly bro-humour and typecast female characters. Yes, regretfully, The Last Knight is worse.


As usual humans are at war again with the Transformers. There's a militia organization TRF that kills stray robots without paying heed to whether they killed Autobots or the Decepticons. Cade Yaeger, played by Mark Wahlberg, has decided on thing and that is to save the autobots.


With 150 minutes of run time, there are overstuffed scenes. And such a waste, of a veteran like Anthony Hopkins. His presence here is definitely left us surprised but the movie didn't. It manages to bring a fraction of intrigue with his part.

The Last Knight comes dangerously close to The Age of Extinction, the most horrible of the five films so far. By far, this is the largest action piece Michael Bay will ever pull off. Only until he decides that in his next film he just finds two much bigger planets, or may be throws in a moon in addition to a number of other things. But the sequence in all its, literally preposterous. It is a cinematic experience no other filmmaker could have possibly concocted.

There's a lot happening in the film. We're introduced to the medieval backstory that takes us to the days of King Arthur. His wizard, Merlin, was handed a magical staff by a Transformer Knight, and the staff is the key to all creation on the planet of Cybertron. The evil enchantress leads it closer to Earth to take the possession of the staff. The previously heroic Transformer Optimus Prime has gone full-throttled villain. Cade (Wahlberg), is the last knight who can stop the planets from crashing, and Vivian (Haddock) is the last surviving descendent of Merlin, who can find and yield the staff

A lot of scope lies in the folklore of the Cybertron residents, the Transformers. It's time that they realize that by now they need a talented bunch of writers. This one had four, it's now hard time to believe if there was even one who did that job perfectly.