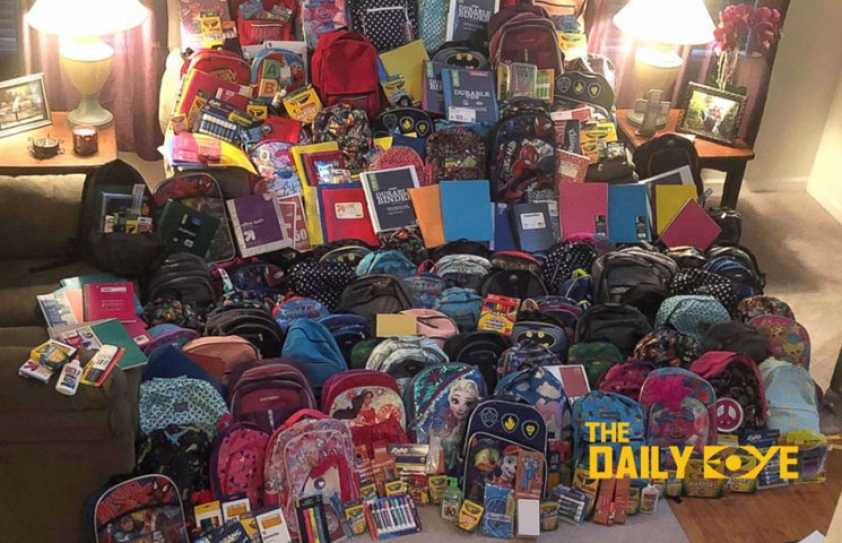 The Dying Wish of a Teacher – A Backpack filled with School Supplies
by Yash Saboo
July 13 2018, 3:47 pm
Estimated Reading Time: 2 mins, 18 secs
Tammy Waddell, an elementary school teacher in Forsyth County, GA, lost a battle with colon cancer but won a million hearts. Why? Two weeks before passing away, she decided that her funeral would be her final act of giving back to the children of Forsyth County. She let it be known that instead of flowers, she wanted backpacks full of school supplies for children in need brought to her funeral.
For 25 years, Tammy Waddell dedicated her life to teaching children at three different elementary schools in the Forsyth County, Georgia school district. She was also a colon cancer survivor but found out in August that the disease had returned. So rather than asking for flowers at her own funeral, the 58-year-old educator opted for friends and family to donate school supplies instead. And according to a tweet from her cousin Brad Johnson, people seriously delivered.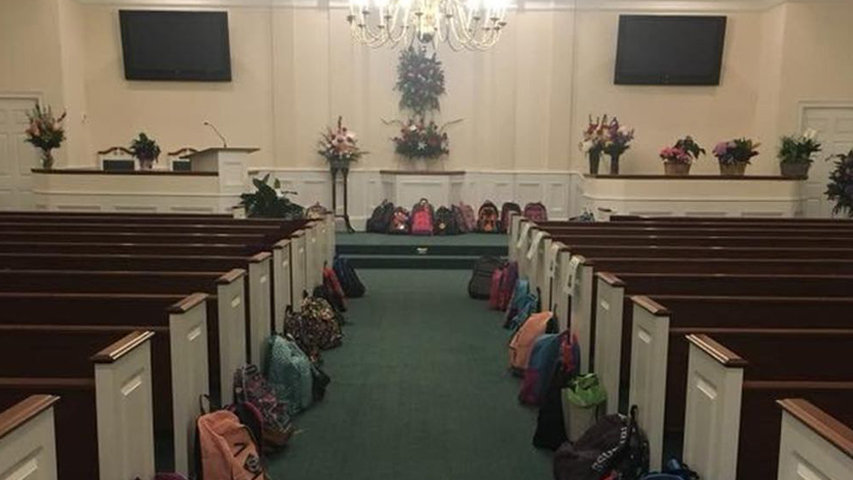 BBC.com
Johnson snapped a photo of all of the backpacks filled with school supplies lining both sides of the aisle with the caption: "My cousin's final request at her funeral was backpacks full of supplies for needy students instead of flowers. A teacher to the end."
Unsurprisingly, the photo quickly went viral, and now people are jumping at the chance to donate.
"This was just the kind of teacher she was, and this is a reflection of her heart. She was a teacher first, all the way," Johnson told CNN.
Johnson shared the photos taken at her funeral by McDonald and Son Funeral Home and Crematory. One of the photos shows church pews lined with dozens of backpacks, donated by friends, colleagues and loved ones honouring her wish.
"That day we received roughly about 130 backpacks filled with school supplies -- anything a student would need for at least half of the school year -- and they continue to come in," Paul Holbrook, a spokesman for the funeral home, told CNN.
Another photo shows dozens of educators who had taught with Waddell, lined up with backpacks to be delivered to children in need. "She had about 100 teachers as honorary pallbearers who carried the backpacks out and back to their schools," Johnson said. "It was heart-warming."
Since sharing the photos, Johnson said he was contacted by Tes Resources, a non-profit organization that helps teachers around the world. The non-profit decided to honour Waddell with a donation of thousands of school supplies for Forsyth County students, Johnson said.
Johnson also offered a touching memorial: "What made her special was that she truly loved and cared for her students. As many said, she was ready to give a hug to a student in need, just like she was to give supplies to a student in need. She has inspired many people, including myself."