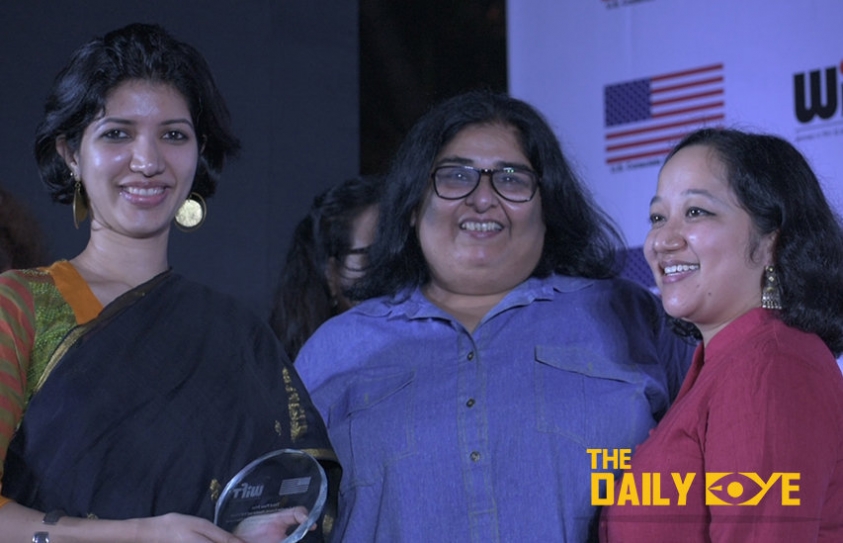 US Consulate General Mumbai: Winner's Night at the 4th Annual Short Film Festival on 'Women's Safety and Empowerment'!
by Aakanksha Solanki
December 11 2017, 6:01 pm
Estimated Reading Time: 4 mins, 39 secs
U.S. Consulate General, Mumbai's fourth annual "Women's Safety and Empowerment" Short-film Contest & Festival and Awards Ceremony in partnership with Women in Film and Television (WIFT) was held on 8th December at the Novotel Hotel, Juhu. The event was organized to mark the UN 16 days of Activism Against Gender Based Violence Film Festival. The campaign was held from 25th November to 10th December and the closing ceremony showcased the contest's top eight powerful short-film entries on women's safety and empowerment.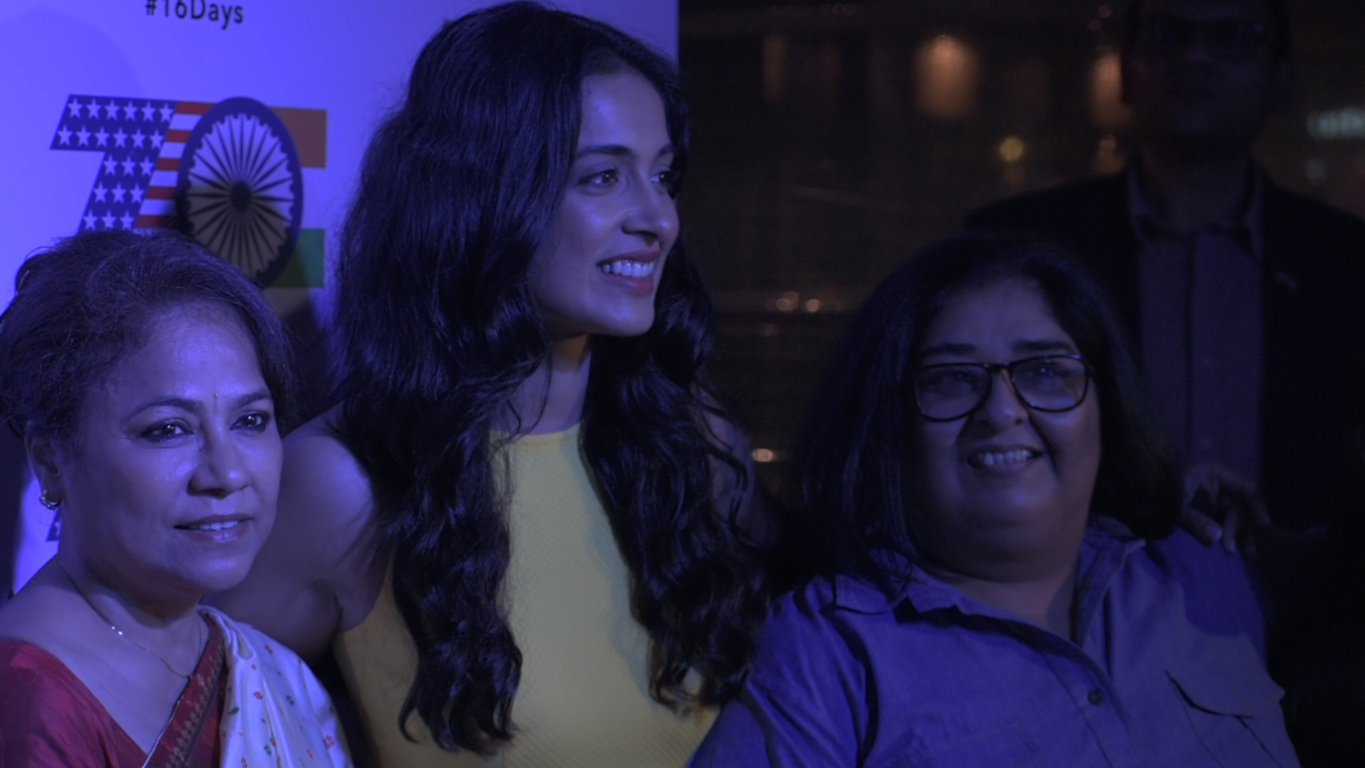 U.S. Consul General Edgard Kagan hosted the event and noted Bollywood actress Sonakshi Sinha was the Keynote speaker. Speaking at the event, Edgard Kagan said that "We use these films to promote the cause of Gender-based Violence. And Bollywood coming together using a powerful tool to spread the message is great! I also encourage you all to use #ActionAgainstGBV #16DaysofGBV #EndEGBV and spread the message."
Sonakshi Sinha mentioned that she was always accused of doing regressive roles and after the realization of that, she progressively moved to doing powerful roles such as Akira, Force 2, and Noor. The common thing in all the three movies is that it liberates women in some or the other way. Sonakshi Sinha emphasized on the importance of speaking up against gender based violence and said, "I feel self-defense should be incorporated in our syllabus today. Not only in India, but all around the world. I believe as women we need to make ourselves strong enough so that we can protect ourselves and take care of ourselves."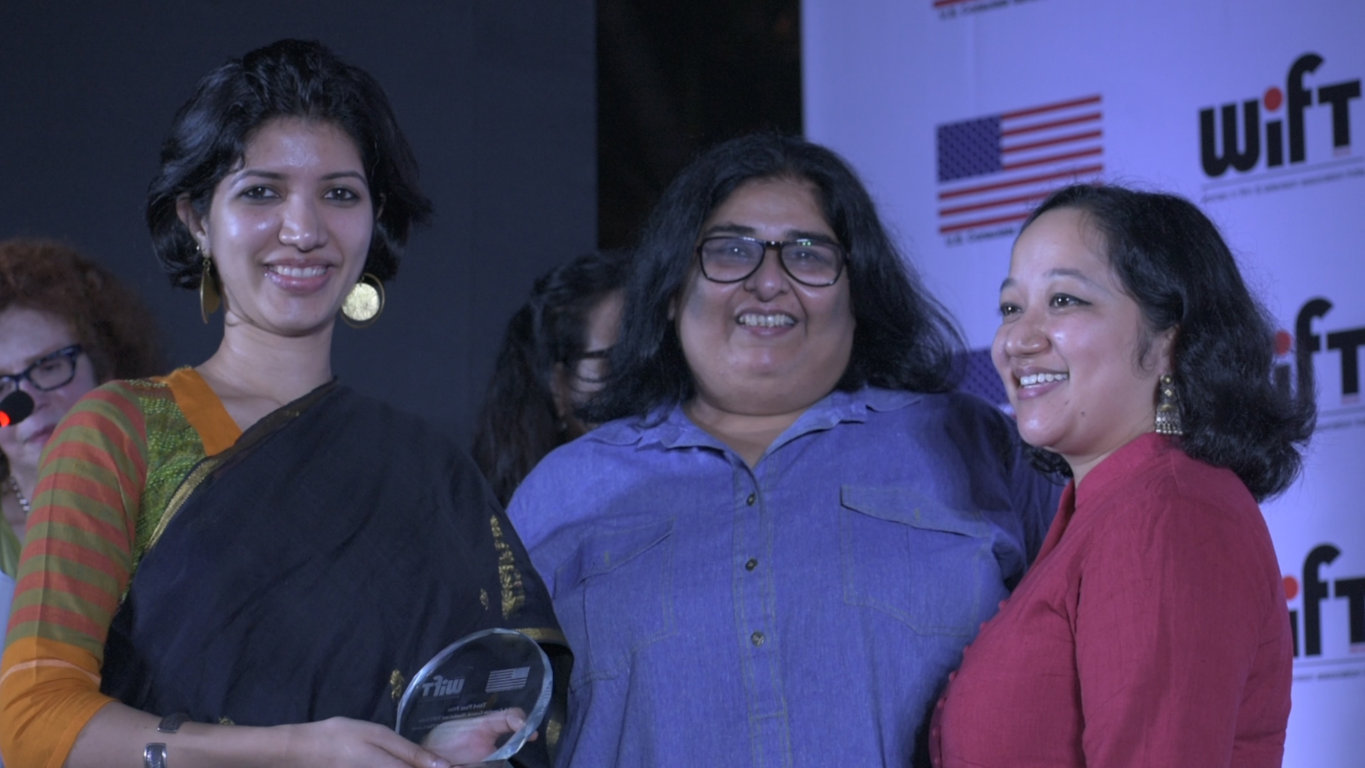 After the screening of the top eight entries, the winners were announced. The short film, Gaana Re-write! Made by the Akshara Centre, was an eye-opener for Bollywood folk making famous hits who most of the times end up encouraging harassment, stalking and violence. The filmmakers re-wrote the lyrics into some powerful songs that rejoice women's equality and liberty. The winner of People's Choice Award was a short film by Mohammad Zahairuddin "It Should Start Within the Family" which was on how the gender bias starts right in the beginning of childhood, when a girl and boy are treated differently in the same house by their parents.
The winner for the category of best Female Director was Jharna Devnani's "Herstory" where she talks about women's everyday struggles for equality and respect in spite of people worshipping the goddesses, who eventually are women. The second-place winner was "Breaking a 400-year-old Custom that Denied Women Temple Entry" by Alankrita Anand which was a video-blog of women and their struggle of breaking free from the male-controlled rituals. And the third-place winner was "Red Mark is for Danger: How Maps Make Children Safe".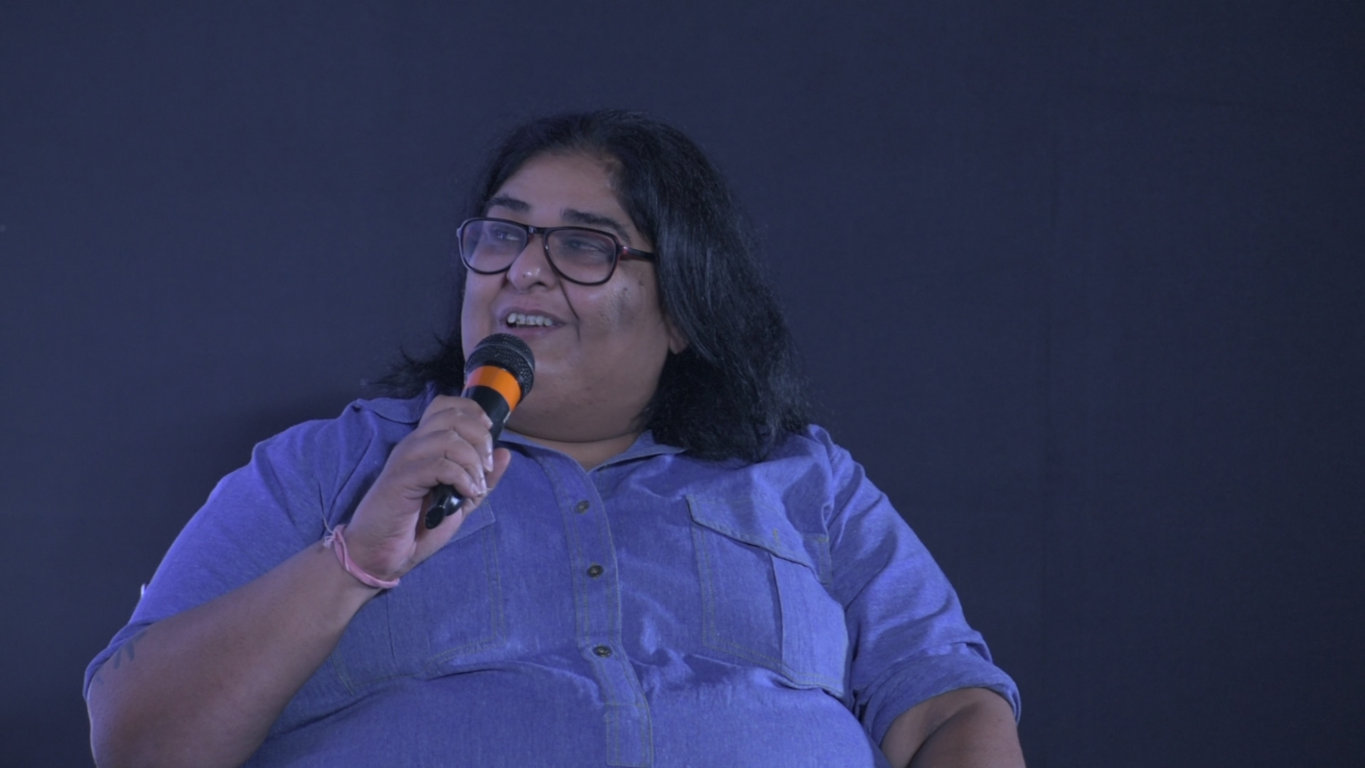 Later, a Panel Discussion was held with Deputy Principal Officer at the US Consulate General Mumbai, Jennifer Larson, actresses Sarah-Jane Dias and Seema Biswas and filmmaker Alankrita Shrivastava as the panelists.
Writer, producer and filmmaker Vinta Nanda moderated the panel and began by saying that in a country like India where there is so much diversity and people belong to so many different cultures and she also said that films are slowly becoming the most common language that people speak.
When asked by Vinta Nanda on what she thinks about all the films of the contestants, Alankrita Shrivastava said, "It's really great to see all these participants who've come out and made these films. Whereas, earlier back in those days we never had anything like YouTube to put them out."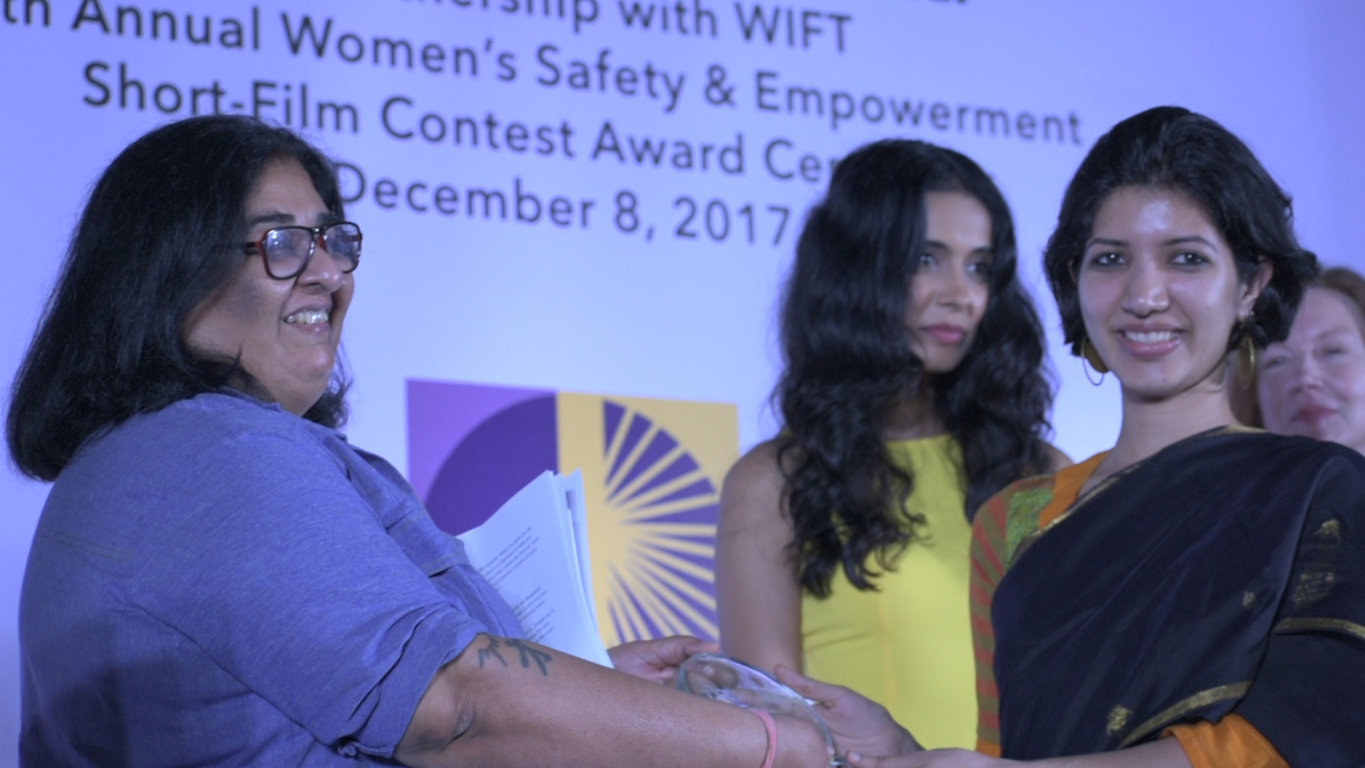 Seema Biswas was lucid and explained how it isn't easy to stand through all the rough times it requires a lot of inner strength and movies like these empower us in all ways. "Actors can be so powerful as communicators, because they already have the strength to look deep within themselves, something which comes as a given when they train for their professions. When you are able to plunge to such depths to bring out the essence of the characters that you play, you can also articulate issues that surround Gender Based Violence, which are too complex for others to deconstruct, more comprehensively," she said.
Deputy Principal Officer at the US Consulate General Mumbai, Jennifer Larson, who was one of the panelists spoke about the many plans that the US Consulate has made to work along with organizations, to host film festivals across India, to initiate conversations and to propel debate on the issue so that eventually, there is no victim left who is compelled to remain silent. "It's great to see women in play a significant role everywhere. Recently at the Global Entrepreneurship Summit that was held in Hyderabad where entrepreneurs from all over the world came to attend, and to my surprise, so many of them were women", she added.
Meanwhile Sarah Jain Dias was candid about the conflict she faces in Bollywood, but talked about the change that is taking place gradually in the industry of entertainment in India. She went on to say, "Watching these films has given me a sense of how far the Women Empowerment movement has reached. Nights like these give us power, nights like these give us power!"
The entries for the short filmmaking contest came in from several states from the country, like Chhattisgarh, Gujarat, Goa, Madhya Pradesh and Maharashtra. And it's really great that there are people addressing the issues of Gender based Violence thoughtfully.