Eight million tons of Plastic Waste dumped onto the Oceans Every Year
by Yash Saboo
April 23 2018, 5:18 pm
Estimated Reading Time: 2 mins, 58 secs
The World Earth Day is observed on 22nd April. It originated in the horror at the damage humans were causing to the ocean. It was started in 1970 by a US senator, Gaylord Nelson, after he witnessed the ravages of the 1969 oil spill in Santa Barbara, California. Nearly five decades later the human impact on the oceans is reaching a crisis point as the explosion in plastic waste is having a devastating impact on marine environments.
Images of litter-coated beaches on once-idyllic islands — and sea creatures entangled in lethal debris or poisoned by plastic pieces mistaken for morsels of food are a common sight. When a young sperm whale washed up on a beach in southern Spain, scientists wanted to know what killed it. They now know: waste -- 64 pounds of it. Most of it plastic, but also ropes, pieces of net and other debris lodged in its stomach. Plastic has been found to choke marine wildlife, and has also entered the ocean food chain -- exposing marine life to toxic chemicals that can end up in the food on our plates.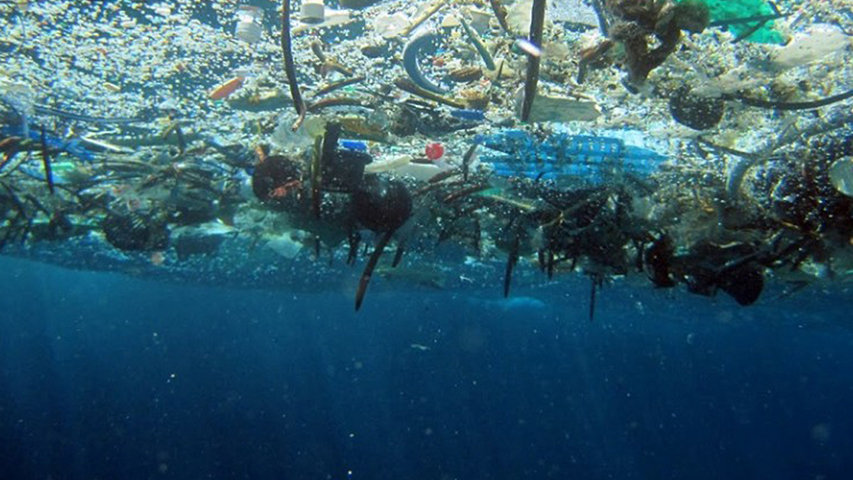 Source : Plastic Pollution Coalition
The plastic pollution problem — the theme of this year's Earth Day — isn't going away any time soon. Plastic use is expected to double in the next two decades as manufacturers find new and varied uses for the material, according to another report from the WEF. In some ways, that could be a good thing. Plastic has aided human development by keeping food fresh, reducing the weight of cars (leading to reduced emissions), and providing material for new types of medical devices. Supporters of expanding plastic use say the material can be used as the building block of everything from electronics to skyscrapers.
But unfortunately, plastic has also lead to a dramatic rise in pollution. Around 150 million tons of plastic are already floating in our oceans -- with an additional eight million tons entering the water each year, according to the World Economic Forum (WEF). A report, released last month, found 70% of marine litter is non-degradable plastic. And that figure is expected to triple within a decade.
The numbers are always shocking. Numbers are highlighted every year yet not a lot of people are concerned about it. To prove how shocking it is, TIME did an experiment involving everybody's favourite: LEGO. If all the plastic that winds up in the ocean over a single year was molded into LEGO bricks, how many life-size skyscrapers could you build with them?
The standard 2-by-4 LEGO block weighs 2.32 grams, meaning those 8 million tons of plastic waste could produce 3.4 quadrillion such pieces. With that figure in mind, TIME built a simulation, showing just how many full-size replicas of New York's iconic Empire State Building you could build with that number of LEGO bricks:
You'll be surprised to know that after 32 trillion pieces, the simulation almost reached the fifth story of the Empire State Building. After 86 billion pieces, it reached the 20th floor. It reached the tip of the Empire State Building using 172 billion pieces, and still had more than 3.2 quadrillion pieces to go. In fact, it was concluded that we don't run out of enough Legos for a complete building until we've made 19 life-size Empire State Buildings!
This experiment wasn't conducted because people there at TIME were bored and loved playing with LEGOs. The bottom line is we need to "lego" our inconsiderate and laid back attitude because the oceans are in great dangers and we are to be blamed for it.