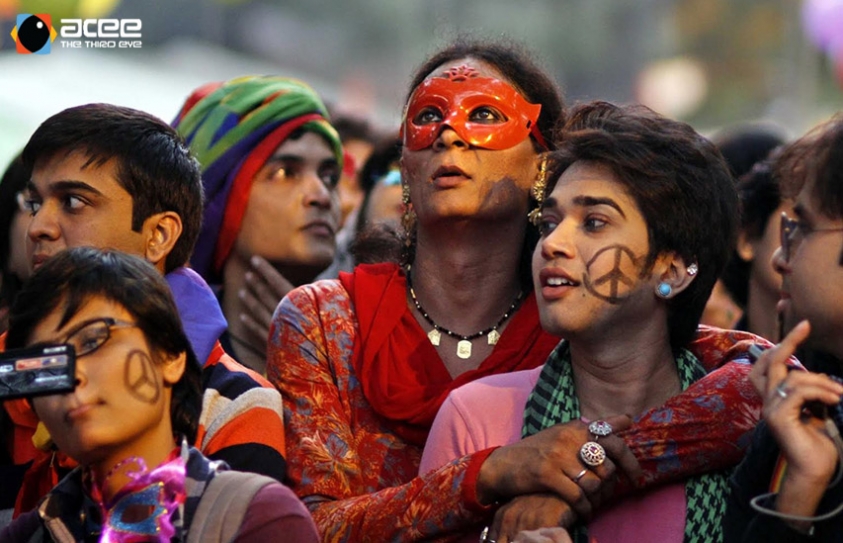 Sliver Of Light: The Transgender Community Gets A Lease On Life
by Shubhangi Jena
July 10 2017, 4:42 pm
The Kochi Metro Rail announced its service inauguration with grand zest and the Prime Minister Shri. Narendra Modi himself gracing the event. However the main highlight is that The Metro Rail has recruited a slew of transgender employees. The officials gave them a chance to voice their needs and demands if any during their training session. Their new employees had a singular demand – equality on grounds of sanitation. "So now we are turning the big bathrooms into an all-inclusive one," says Reshmi Chandrathil Ravi, a spokeswoman for Kochi Metro Rail.
They have also revamped the signs to be put up on the doors of the washrooms and conceded a right to pick the uniform of their choice- male or female.
In what seems like a revolutionary act in India. Kochi Metro rail takes initiative as the first government-based company to hire the marginalized community to up their dignity and standard of living. This act sheds light on the other companies who have similarly hired and passed a code of conduct( to keep misconduct at bay) to be followed at workplaces. The Supreme Court identified their community as the 'third gender' and thus giving newer leeway.
A Scintilla Of Change:
More number of firms has jumped the bandwagon to set a benchmark of change. Amsterdam-based Workplace Pride Foundation named IBM as the most LGBT- inclusive company, which will start covering 'gender affirmation surgery' under its corporate health benefit plan.
A Mumbai based IT firm reportedly plans to build a unisex restroom, acceding to the requests of its transgender employees. In 2016, a global technology firm ThoughtWorks hired a transgender person in response to its own diversity initiative and granted perks like an office colleague and an external counselor to turn up to if need be.
Challenges Of Yore:
Many transgender employees previously faced a lot of conundrums regarding sanitation at workplaces. What comes in as a shock is that they had to wait from the time they check in till they got back home to take a leak. Nyra D'souza,a third gender member vents out how she had to hold for straight 15 hours each day given the awkwardness of using either of the genders' bathrooms. She also expressed how she faced a euphemistic rejection at job interviews. However when she was interviewed at Godrej' s Mumbai Headquarters she was asked the required question – her work experience. It is pleasing to know the company holds policies to make interactions gender neutral.
The fact that access to sanitary restrooms is still an Achilles' heel for the change to go complete swing comes into notice. Post the Supreme Court ruling, more number of firms are showing interest in hiring them but are reluctant to meet their demands. Koninika Roy a member of the Mumbai based trust that works for the placements of LGBT community says, "Over the past year, we have got nearly 15 requests from companies that wish to hire transgender, but they retreat when I ask them about bathroom access."
In an interview with a leading website, Vikram of Community Business says, "The biggest challenge in India is the mindset. We still have a long way to go. A lot more work needs to be done."
These new initiatives are indicating a change in society's perception and a more welcoming ambience which aptly imply that 'The Times They Are A-Changing'.