Not the Mumbai I know
by Binit Tanna
March 26 2020, 2:58 am
Estimated Reading Time: 3 mins, 41 secs
"All of man's achievements and endeavors will be brought to naught because of his greed to takeover and tame nature. Hunt down its creatures". Binit Tanna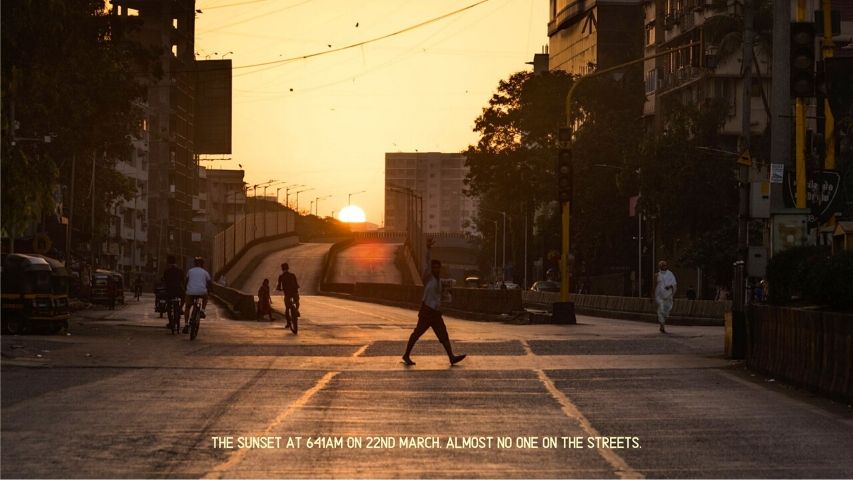 I had a chance to document Mumbai the way I had not known it. I left from Versova just a little before sunrise (6.41 am) on the morning of 22nd March 2020, and the natural instinct as a Mumbaikar was to lookout for a Chai Ki Tapri (tea stall).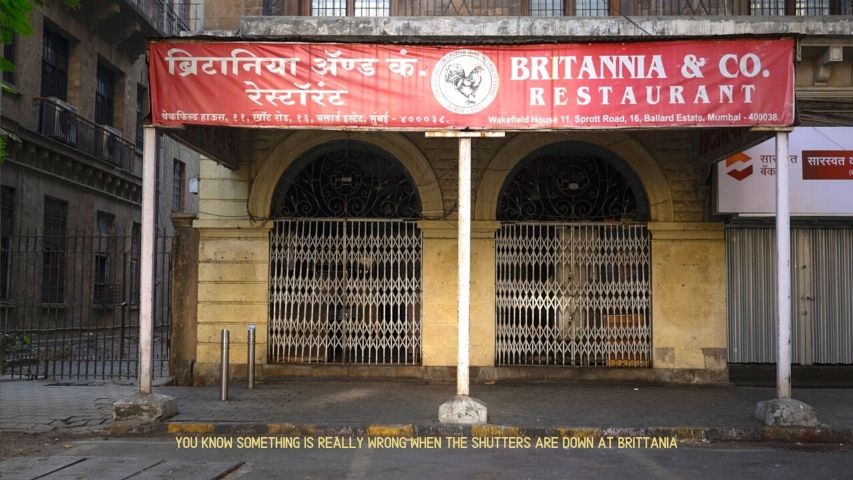 It was a voluntary curfew after all. I barely drove up to Juhu gully towards the highway and I knew this was different. Not a person in sight, signals blinking to no vehicles, no people taking in the morning, no joggers or dog walkers, not even watchmen standing at the gates ready to leave for home after a night duty.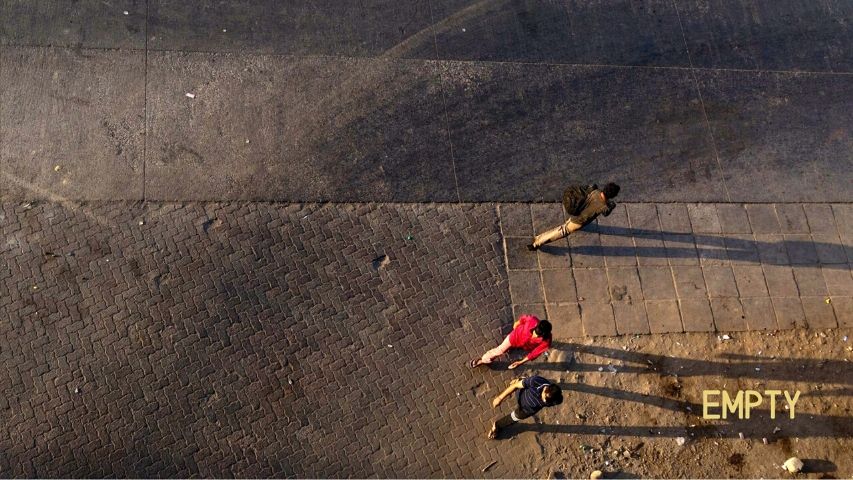 I saw the sun, a large orange ball, carpet the street ahead of me in a golden glow and that's when I stopped the car and got off to photograph the street. It wasn't just what I saw but it was that palpable silence that one does not hear in Mumbai. I heard birds but no buses, no far away honks, no milkman's clanging cycles... nothing.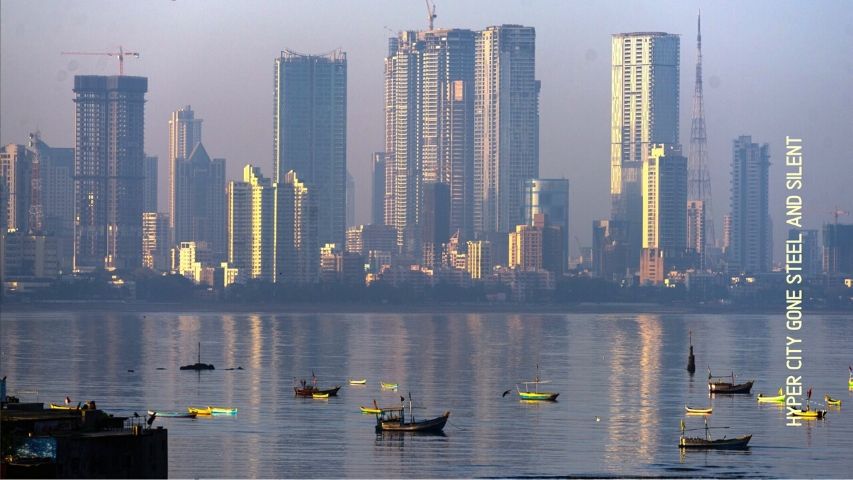 As I drove on, I stopped again on the Andheri flyover, an eerily empty acrylic shielded over-bridge. I had never paid attention to the color because you would generally have been jostling for space, mashing yourself through a sea of humanity. Today, there was none.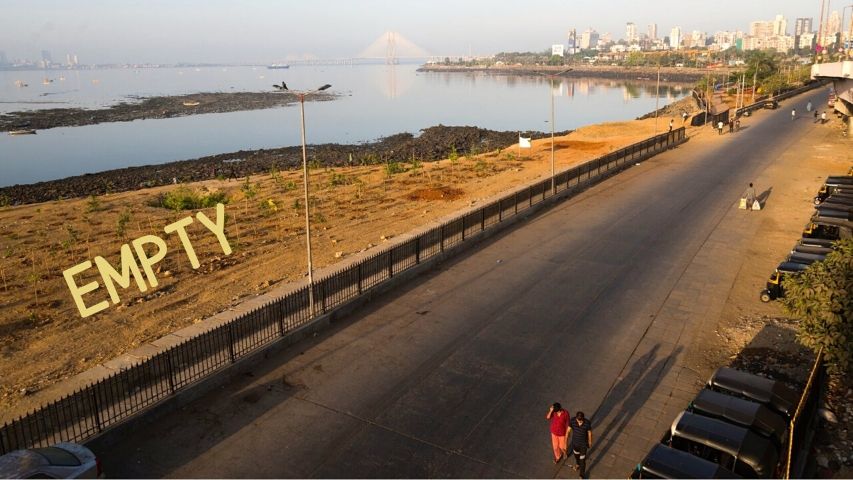 I looked around... a stray scooter driven by a man who nervously rides by and I saw those looming large hoardings, peppering the morning sky, all the way into the distance.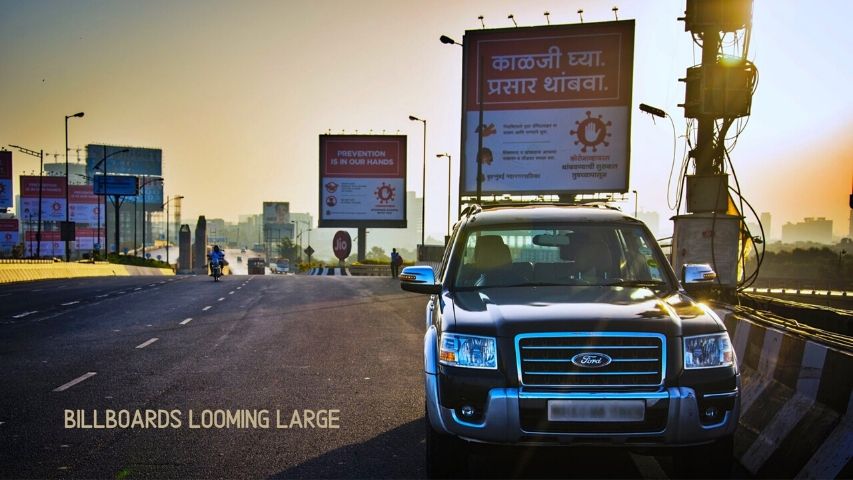 COVID 19 - Prevention is in our hands. Is it really? Or had we already lost the war? A hugely populated country like ours… How will we beat this one with our poverty and wafer thin medical facilities?
I drove on to my familiar home grounds, headed to South Mumbai, the sound of my tires so loud in the silence.
I have lived here 50 years and more and thought I'd seen all those call for bandh's but never anything like this. The city was gripped in fear. The Western Express highway was a sprawling motorcade of vacant tarmac with just a few vehicles speeding by.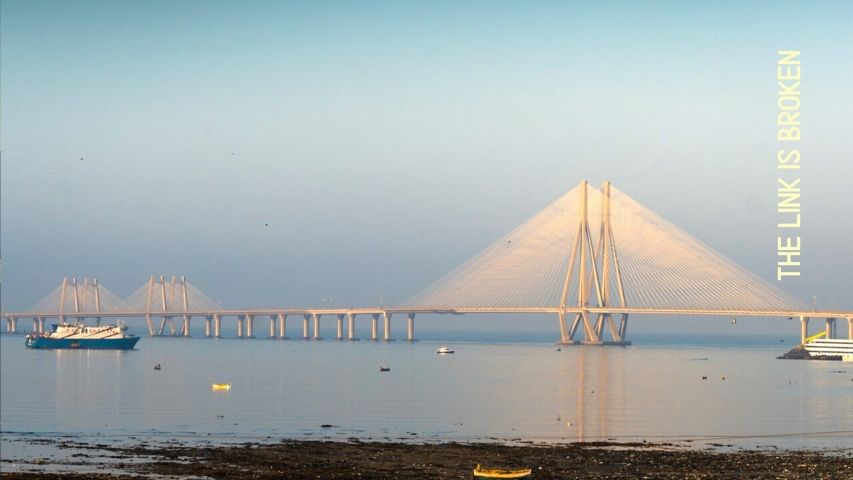 As I approached the Sea Link tollbooths, to my left, the new skyline of Lower Parel and the mill areas arose over the horizon of the bay, shimmering blue and magnificent in that hazy morning brightness. And that's where I had thought to myself, we built all of it and a bug is going to make all this redundant and obsolete?
Everything seemed so petty.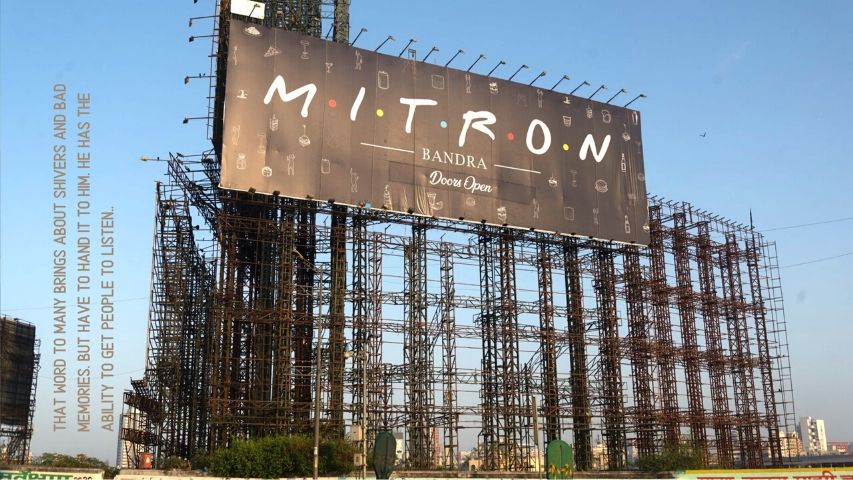 All of man's achievements and endeavors will be brought to naught because of his greed to takeover and tame nature. Hunt down its creatures. Eat all, taste all. Exploit her lush beauty.
I drove to my familiar home grounds in South Mumbai. Kemps Corner, where I had lived for so many years, Napeansea Road where I was born, Nariman Point where I worked, Ballard Pier where I used to visit my dad in his work place, VT from where I've commuted from so many times. All deserted?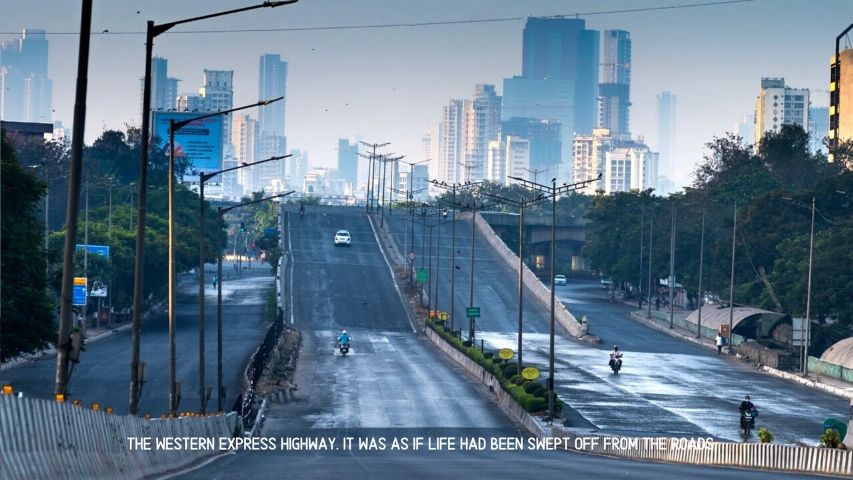 VT was the only place where I came across a few people. who looked lost and disoriented. Places to go and no path in sight, people with bags and rucksacks, sleeping at bus stops. Hard aluminum & tin cases used as pillows to rest their heads on. The arches under those old British buildings, which otherwise were teaming with vendors, echoed in the vacuum of their own emptiness.
Where were the homeless? Where were the hawkers? Where was the middle class? How long will we stay hidden? What will happen now?
i was stopped by the Police many a times, masked, grim, yet polite. They urged me to get home at soonest and I promised them I would. And then I headed back. With so many thoughts and questions and yet empty.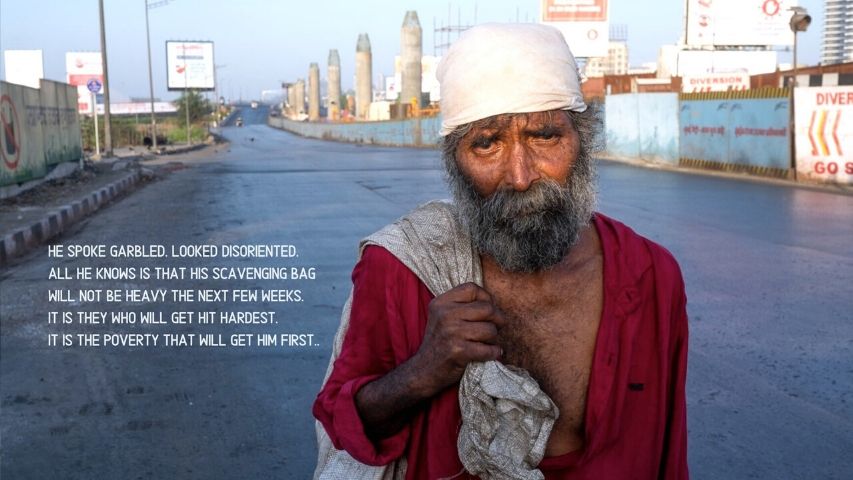 There were many times over the years, when I had cursed the traffic in Mumbai, wishing our 'Bombay', would have not had so many people. But on the day of 22nd March, 2020, the clear skies, the blue sea, the art deco buildings and the glitzy glass towers, they did not impress me, for Mumbai had lost its life, its soul, its people.