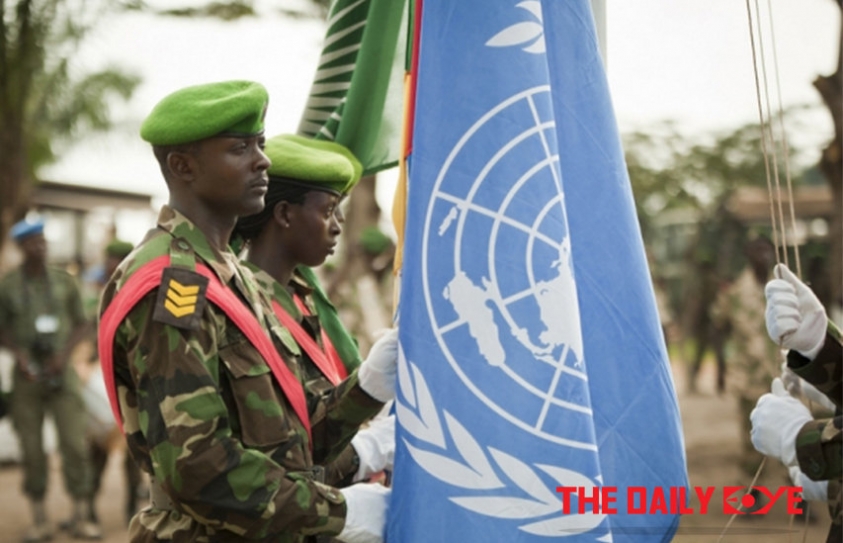 Rape as a Weapon of Destruction
by Revati Tongaonkar
October 13 2017, 9:53 am
Estimated Reading Time: 3 mins, 0 secs
Rape and sexual slavery are actively being used as means of warfare in Central African Republic, with armed forces on both sides guilty of it.
Research by Human Rights Watch found that under cover of the country's ongoing clashes, several women and girls are being subjected to ruthless sexual torture and exploitation, with troop leaders often committing and ordering them as well.
The CAR has been going through nationwide violence for the past five years. Communal differences between Seleka Muslims and anti-balaka Christian fighters grew into monstrous proportions, and the region is all but experiencing an all-out war, especially in the aftermath of the overthrowing of president Francois Bozize.
In every war, it is the civilians who are affected the most, but, in the case of the Central African Republic, the warring troops have taken this a notch further, and have useddeliberate sexual violence against civilian women, usually those recognized as belonging to the opposing bloc, to spread terror and act out revenge. Although international rights groups have been clamoring for help and attention to the province, not a single militant has been arrested yet.
The study, carried by the HRW, talked to around 300 women and girls who have undergone exploitation. These girls and women were held as sexual slaves, in some cases, up to a period of 18 months. Hillary Margolis, women's' rights researcher at the Human Rights Watch said that "Armed groups are using rape in a brutal, calculated way to punish and terrorise women and girls. Every day, survivors live with the devastating aftermath of rape, and the knowledge that their attackers are walking free, perhaps holding positions of power, and to date facing no consequences whatsoever." Over and above repeated sexual abuse, the imprisoned women have been whipped, tied up and burned and gang-raped repeatedly, often in front of their families.
These women, then, have no access whatsoever to healthcare or appropriate medical facilities, let alone getting help coping with mental health issues- several women have also contracted HIV. What is worse, is that most of the victims end up alone and isolated from their families- which are either killed off, or who isolate the women, owing to a misplaced sense of 'shame' in society.
The women, like other refugees of the war, then turn to the UN peacekeeping mission in the CAR, but this move, it turns out, is but jumping from the frying pan into the fire. A report earlier this year found that international soldiers in the region have repeatedly been guilty of sexual abuse of the civilians, with accusations slowly coming out, some of them dating back to early 2013. The troops have also been accused of withholding relief supplies from the refugees, or offering money and food-valued commodities- in exchange for sex, so much so, that women and girls are forced to prostitute themselves in order to get food.
Rape has always been a by-product of war, yet, we do not expect the hand that feeds us, to whip us as well. After the release of the report, the head of the UN's peacekeeping mission in the Central African Republic, Parfait Onanga-Anyanga has promised to investigate accusations, and send guilty troops back.But, while efforts are made in the right direction, aid is too slow. Caught between a rock and a hard place, the women end up bartering their souls to keep alive their bodies.
Source:
https://www.theguardian.com/global-development/2017/oct/05/rape-instrument-of-war-central-african-republic-conflict-study-sexual-slavery
http://www.aljazeera.com/blogs/africa/2016/07/dealing-rape-central-african-republic-160711164252767.html
https://www.reuters.com/article/us-centralafrica-violence-rape/rape-sexual-slavery-are-weapons-in-central-african-republic-war-report-idUSKBN1CA07A
http://abcnews.go.com/International/wireStory/rape-war-tactic-central-african-republic-group-50296862
https://www.hrw.org/news/2016/02/04/central-african-republic-rape-peacekeepers