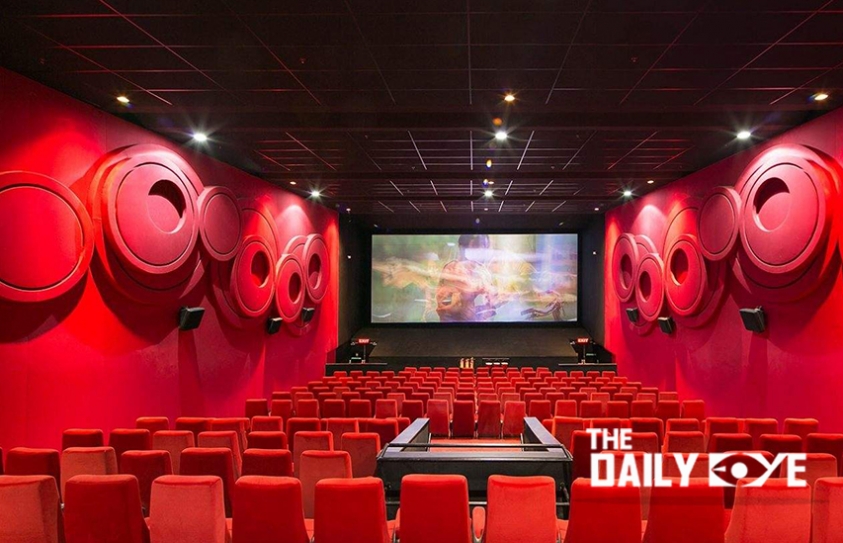 Bollywood rejoices after the slash of GST on movie tickets
by Shruthi Venkatesh
January 14 2019, 7:09 pm
Estimated Reading Time: 2 mins, 37 secs
The Bollywood producer-director Karan Johar shared a picture on social media after a meet with Prime Minister Narendra Modi along with Bollywood celebrities on Thursday 3rd January at New Delhi. The picture appeared to be a selfie with the Prime Minister clicked by Actor Ranveer Singh along with Alia Bhatt, Ranbir Kapoor, Bhumi Pednekar and many around.
It is told that the celebrities had a meet earlier on December 18th with the PM on discussing the various issues related to the film industry, one of which was the Goods and Services Tax (GST) on movie tickets. Soon on December 22, Finance Minister Arun Jaitley announced that GST for movie tickets above 100 is reduced from 28% to 18% and the GST is reduced from 18% to 12% for tickets below 100.
Karan Johar took the opportunity to thank the Prime Minister for the recent GST reduction made by the BJP-led government in the prices of movie tickets. "The film industry would also like to send a huge thanks for the GST reduction in movie ticket prices that was implemented recently," Karan Johar wrote in his post. Several Bollywood celebrities had taken to twitter to thank Prime Minister Modi on the GST-cut on movie ticket prices.
Some of the tweets included Actor Ranveer Singh who wrote "And hey, did you know.... there's been a revision of the GST slab on Cinema Ticket price !!! 12% for ticket rate below 100, 18% for ticket rate above 100. It's a great move on the part of the government!!!"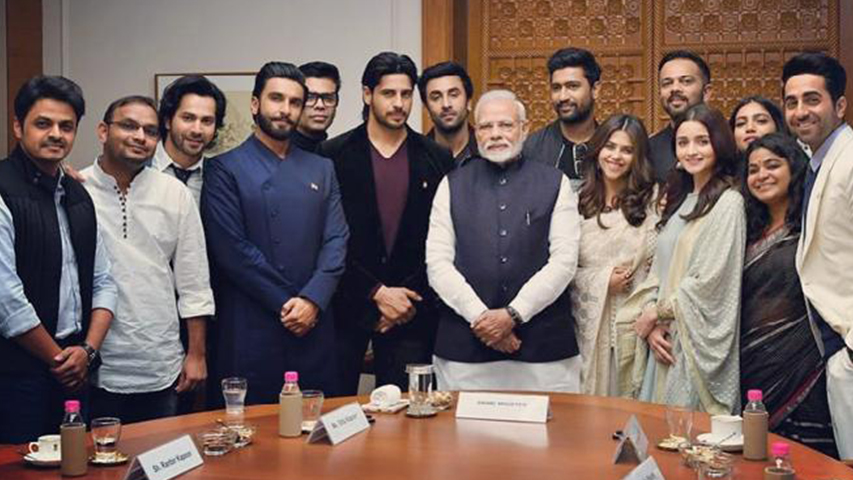 Bollywood stars meet PM Narendra Modi (Mid-day)
Actor Amir Khan wrote "Heartfelt thank you to Honourable PM & the Govt of India for considering the request of the film industry for reduction in GST. If Indian cinema hopes to compete in the world market then we need the support of the Govt & Administration.
This is a great 1st step in that direction."
Actor Ajay Devgn tweeted "The voice of the film industry was finally heard and immediate action taken, thanks to @narendramodi ji. For movie tickets priced below Rs. 100 the tax has been reduced from 18% to 12% now and for tickets priced above Rs. 100 the tax has been reduced from 28% to 18% now." Actor Akshay Kumar wrote "Quick action and how! Within a few days of our meeting with hon. Prime Minister @narendramodi ji, the Government addressed our concern...GST for movie tickets to be reduced. A welcome move for the industry and audiences as well."
Further, Karan Johar on his meeting with the PM, shared an inspirational message saying, "As a community, there is a huge interest to contribute to nation building. There is so much that we want to do. And can do and this dialogue was towards how and what ways we can do that. When the youngest country (in demography) joins hands with the largest movie industry in the world, we hope to be a force to reckon with. Together we would love to inspire and ignite positive changes to a transformative India."
It is no wonder our Prime Minister has won hearts in the film industry.