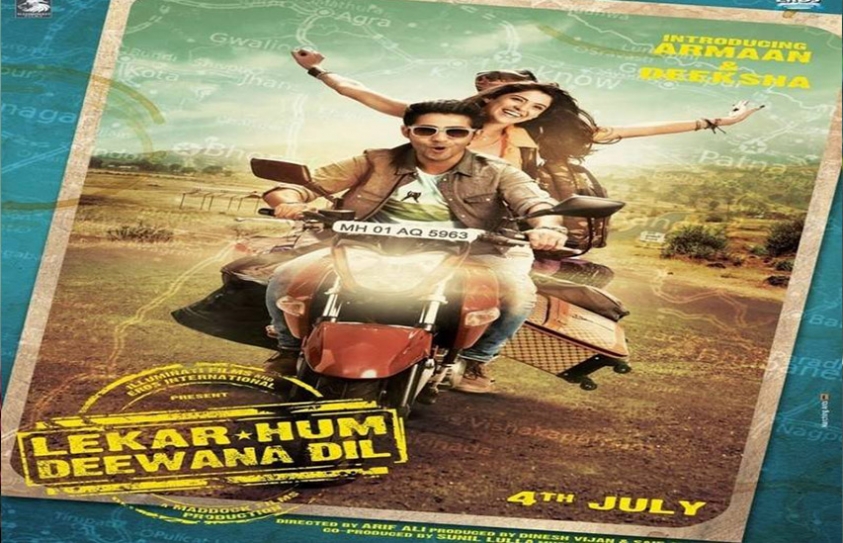 True Review: Lekar Hum Deewana Dil
by Niharika Puri
July 5 2014, 8:13 am
Estimated Reading Time: 3 mins, 20 secs
Critics rating: 1 STARS*
Cast: Armaan Jain, Deeksha Seth
Direction: Arif Ali
Produced: Dinesh Vijan, Saif ali khan, Sunil Lulla.
Genre: Romance
Duration: 2 Hours 20 Minutes.
It's raining star kids in Bollywood's bratpack. Newest addition Armaan Jain, whose biggest claim to fame is being Raj Kapoor's grandson, makes his debut this week in the cloying, boring and desperately wannabe Lekar Hum Deewana Dil. Judging by the end result of his first film, the newcomer might want to hold on to the family connection a little longer.
Lekar Hum Deewana Dil is about two best friends, Dinesh (Armaan Jain) and Karishma (co-debutante Deeksha Seth) who decide that they are perfect for each other. This preposterous conclusion is arrived upon over a couple of drinks, which makes it a legitimate reason to whisk the girl away from her engagement and elope all the way to Goa.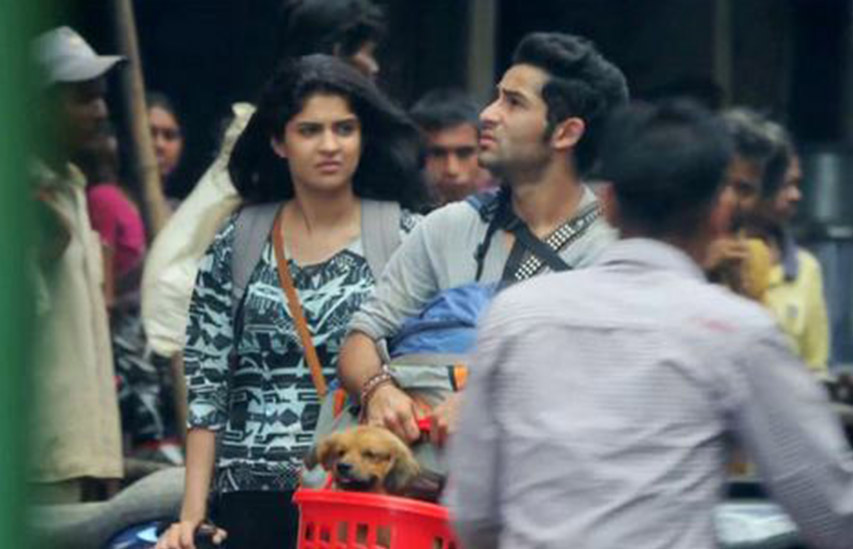 Sure, they try to convince their parents but who would listen to underage, undergraduate students, right? Parental opposition is enough justification to elope, so the friends do exactly that, never mind if there is no established romantic moment or any real reason for them to take so drastic a step. And despite being a couple on the run, Dinesh and Karishma manage to live in a swanky room in Goa before cohabiting in a roomy shack. Maybe they robbed a bank in an absent scene like in Dhoom 3.
Later, towards the interval, they find themselves living among Naxalites in Dantewada. Yes, Naxalites. There is no political commentary or any real contribution to the plot from that end. Except maybe that the forests and the comrades in khaki provide a set-up for an item song. Yes. Item song. It is a sequence so awkward that it sticks out like a sore thumb in a ridiculous story. That counts for something. Also, Dinesh and Karishma's ignorance of the Maoist movement really makes you wonder if they ever attended college at all.
The poor writing overall takes the turkey for some of the most idiotic arguments to happen between the leading couple. You begin to understand that the parents were on to something when they vehemently opposed the match. The two bicker more often than they romance, which happens in a 90:10 ratio. They have their romantic moments too, featuring dialogue as given below:
Dinesh (with a leery gaze) – "Mujhe bhookh nahi, pyaas lagi hai."
Karishma – "Creep!"
And that is how most of their amorous conversations go. Dinesh tries to initiate some loving with terrible one-liners to which Karishma's singular response is "Creep!"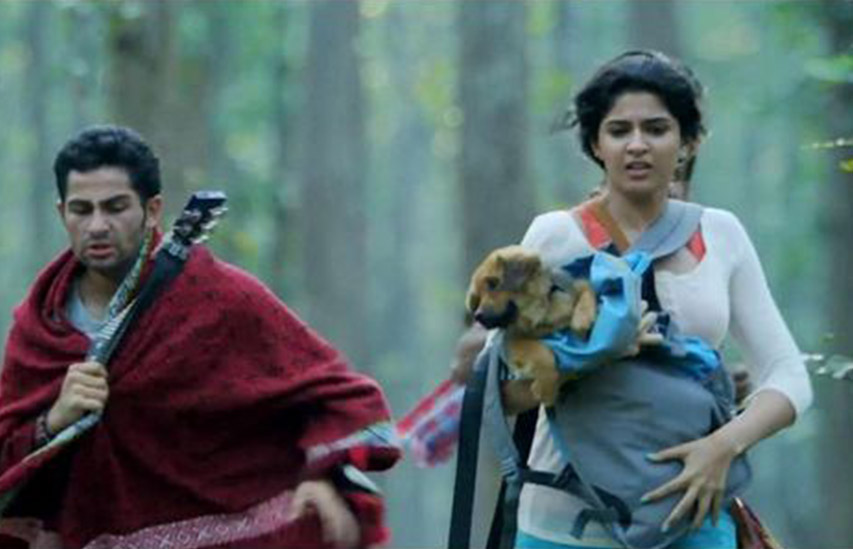 In order to sound uber cool, the two try to make situations sound like websites. How else does 'apni taqdeer apne haath' become atah.com? A mistake is described as blunder.com. The heroine empties a bottle of water on the hero and the boy retaliates by emptying a trashcan on her head because it's 'badlaatime.com'.
With such ensuing stupidity during the course of the running time, you couldn't care less if the two get back together (they do). There is only one decent line in the film, which comes from Kumud Mishra, playing the hero's father when he says, "Doodh ke daant toote nahi, shaadi toot rahi hai." He has a point. The couple is so juvenile; you would sooner see the hero playing virtual sports and have the heroine exercising at the gym with flashing neon lights (which they do).
Dinesh's responsible older brother Dev (Sudeep Sahir) could have had a promising subplot but writer/director Arif Ali decided not to bother about it eventually. The debutantes are disappointing while the rest of the cast grapples with a terrible script. Nothing to write home on any front.
Lekar Hum Deewana Dil is the most disappointing offering from Illuminati Films so far. This is one romantic romp that is highly avoidable. Keep away.