The Need of the Hour: Health and Education of Children
by Yash Saboo
May 30 2018, 2:29 pm
Estimated Reading Time: 4 mins, 8 secs
The annual meeting of the World Economic Forum (WEF) was held on 23 January 2018, in Davos, Switzerland. The WEF is a global political get-together for around 2,500 movers and shakers from the worlds of business, politics, finance and media. Since 2003, the organization is known for picking creative words and making unique and pleasing-to-read headlines for its event that strings together a theme. From 2006's optimistic 'The Creative Imperative' to 2010's chastened 'Rethink, Redesign Rebuild', following the global economic crisis. 2018's theme was 'Creating a Shared Future in a Fractured World'.
After the meeting summed up, for the first time since the financial crisis, Jim Yong Kim, president of the World Bank is forecasting that the global economy will be operating at or near full capacity. World Bank anticipates growth in advanced economies to moderate slightly, but growth in emerging markets and developing countries should strengthen to 4.5% this year.
It's all good news but something is bothering Jim Yong Kim and keeping him up at nights.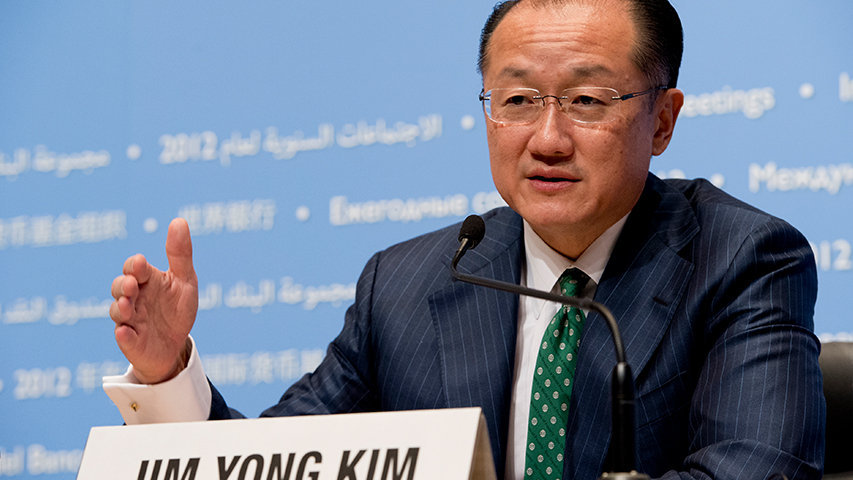 Source : Digital Learning Magazine
World Bank's research suggests that as people access the internet, their reference income – the income to which they compare their own – begins to grow, leading to rising aspirations. And internet access is booming. At the end of 2015 in Africa, 226 million smartphones were connected to the internet. By 2020, that number will triple to three-quarters of a billion. Some studies estimate that by 2025, 8 billion people worldwide will have access to the internet.
Technology is booming. With advancement in technology, we have achieved goals unimaginable even a few years ago. Artificial intelligence, 3D metal printing, online privacy are just to name a few breakthroughs in 2018 itself. Apart from the newly made advancements, technologies has helped us live longer and comfortable lives, has made traveling quicker, and let's not forget, the internet with a plethora of memes which help us get through the day. Efficiency has skyrocketed thanks to these inventions. But there's a catch.
As technology makes machines more life-like, it is slowly turning us humans into robot-like entities, creating voids of emotion and empathy. The scary thing about this is that we are more and more subconsciously driven to allow this to happen. We are not aware of the future but can clearly estimate that automation will replace scores of tasks, which will, in turn, eliminate many of the less-complex and low-skilled jobs. The jobs that will exist will demand new and more sophisticated skills. Some studies estimate that as many as 65% of primary school children today will work in jobs or fields that don't exist yet.
It may come as a shock but roughly half of all jobs are at risk of being automated, according to a study - and that's just with the technologies we have today. The change in technologies demands more skills which can only be acquired by good education.
And the problem lies here too. The World Development Report this year found that more than 250 million children around the world cannot read or write, despite some schooling. Roughly 264 million children worldwide aren't even enrolled in primary or secondary school.
"Countries will not be able to compete in tomorrow's economy unless they invest much more, and more effectively, in their people – especially in health and education, which build human capital. But the way we finance health and education is broken. Too often, heads of state and finance ministers are willing to invest in their people only through grants or concessional loans. Too many heads of state and finance ministers tell us, "First we'll grow our economies, then we'll invest in our people." We need to change the system and create demand for far greater investment in people," writes Mr. Jim.
To help solve this crisis and to help countries prepare for an uncertain future, last autumn World Bank launched the Human Capital Project, an accelerated effort to help countries invest in health and education.
"We're working with some of the world's leading health and education economists to shine a spotlight on how countries invest – and too often, don't invest enough – in the health and education of young people in order to build the human capital stock of the next generation. Eventually, the Human Capital Project will include a ranking, which we hope will create much more demand for countries to invest in health and education. The project's data and analysis will also help us advise countries on where to invest resources for the biggest impact in improving outcomes in health and education," Mr. Jim further writes.
In conclusion he says if we don't act now, not only will our goals of ending extreme poverty and boosting shared prosperity be out of reach; peace, stability, and prosperity for large parts of the world could also be threatened.