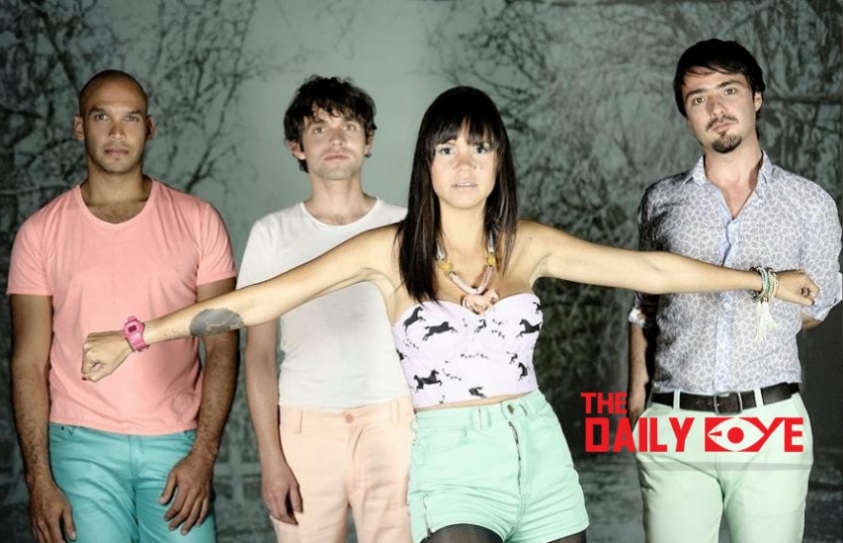 Bomba Estéreo: A Colombian band that performs to make a Difference
by Shanaya Ghosh
January 9 2019, 6:46 pm
Estimated Reading Time: 2 mins, 34 secs
The Grammy nominated Columbian band 'Bomba Estéreo' stands out for the way they combine elements of nature and folkloric rhythms that takes after their culture, into their electro tropical music. A remix of their 2015 song 'To My Love' was recently released by Puerto Rican producer Marcos Tainy Masis. This version hit the charts, only to become the biggest commercial hit of their career, surpassing 400 million streams.
"The essence of our music, our Colombian pride and our country's folklore is not connected to the music business, it's linked to nature," said Simon Mejía.
The band is working to raise awareness about preserving natural resources.(Twitter)
Colombia, being one of the most biodiverse countries in the world, is currently undergoing extensive deforestation and habitat fragmentation, with almost two-thirds of this taking place in the Amazon. "Colombia is dealing with a dire problem," said Simon Mejía, "so we have to start raising awareness regarding deforestation."
Brazil consists of 60 percent of the Amazon rainforest, and scientists find this a cause for concern, as Columbian government data states that more than 40 soccer fields worth of forest are lost daily, which amounts to approximately 984,888 acres since 2016. The Amazon takes in approximately 2 billion tons of carbon dioxide each year and releases 20 percent of the planet's oxygen, earning it the title "the lungs of the planet." Considering that the Amazon rainforest is the world's gigantic breathing lung, "it's very stupid to start stripping away protections when we should be preserving it and working to avoid extinction," he added.
The musical group's growing concern for the environment inspired them to take their music one step further, by launching a campaign titled 'Siembra', a Spanish word which translates to 'to plant', in order to fight against the deforestation of the Amazon forest and protect their environment.
Bomba Estéreo stated that by supporting the Siembra tour, you are supporting the #SiembraConciencia campaign, wherein part of the money collected for the tickets will be donated towards the environmental projects the tour will be supporting. The group believes that music festivals can be a great way to reach a large audience and hence it is important to address these issues to unify people for common causes.
The special tour will start with a free concert on 26 January in San José del Guaviare, the region where Bomba Estéreo is currently focusing the tree-planting campaign in partnership with Colombia's Foundation for Conservation and Sustainable Development. Proceeds from four other shows, set for February, will also go to fund that effort.
The group is also working to aid Colombia's National Parks service efforts to restore ecosystems in other parts of the country. Further, they are aiming to get fans engaged in a tree-planting initiative and take action on combating pollution and wildlife protection, as they strongly believe that any action has an impact and anyone can make a difference.