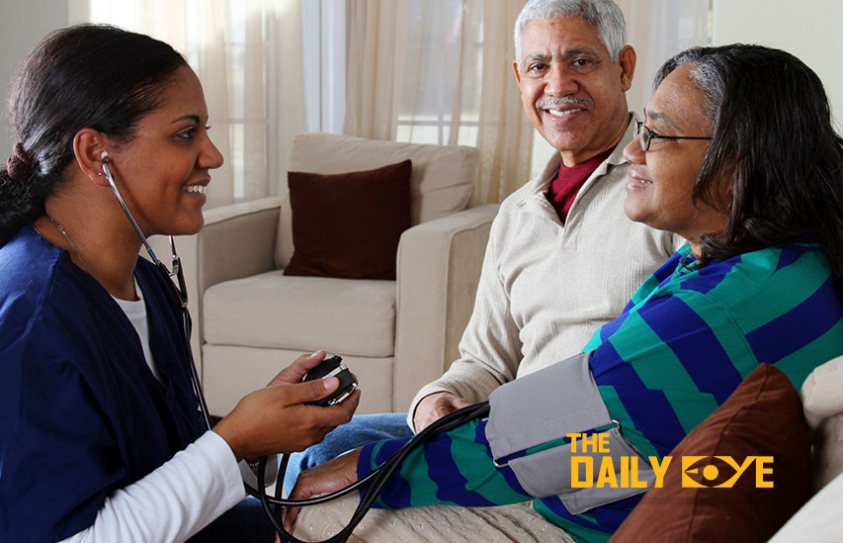 A Look at India's National Health Profile 2018
by Yash Saboo
July 3 2018, 8:01 pm
Estimated Reading Time: 3 mins, 40 secs
On June 19, Union Minister of Health and Family Welfare J P Nadda released the National Health Profile (NHP)-2018 prepared by the Central Bureau of Health Intelligence (CBHI). The NHP covers demographic, socio-economic, health status and health finance indicators, along with comprehensive information on health infrastructure and human resources in health.
There were surprises throughout the report. The Financial Express reported that in India, there is only one allopathic government doctor for every 11,082 people, which is 11 times more than the WHO recommended a doctor-population ratio of 1:1000. The situation is grim in Bihar where the population per government doctor is 28,391. It is followed by Uttar Pradesh where there are 19,962 patients per doctor, followed closely by Jharkhand, Madhya Pradesh, Chhattisgarh, and Karnataka.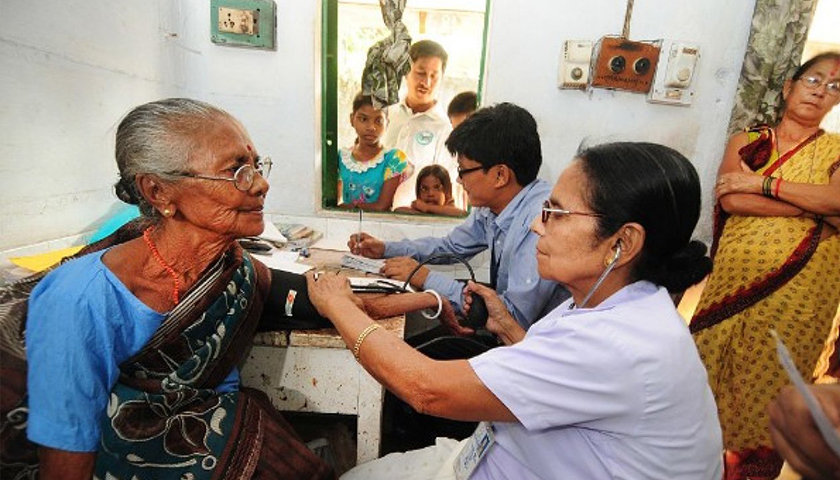 Swarajya
India is fighting against fiscal deficits to assure healthcare access to all. However, the truth is, access to healthcare is poor and The Lancet in its latest study emphasizes this aspect. India ranks 145th among 195 countries in terms of quality and accessibility of healthcare lagging behind its neighbours China, Bangladesh, Sri Lanka and Bhutan.
The country suffers from lack of doctors and clinics. In case of epidemics and diseases like tuberculosis - patients are either never diagnosed or diagnosed too late. The Prime Minister's recent speech in London, blaming doctors and pharma companies for distorting prices, has made the Union government's stance clear to now go for price caps of medical devices.
Though the government's goal has been to ensure that all Indians have access to life-changing medical technologies and preserve innovation, yet the recent price controls on coronary stents and knee implants have created a challenging environment for the medical devices industry. However, there is no proof that price control has helped the patients and will meet their long-term needs?
Healthcare
Coming back to the report, the report also stated that the government is spending just Rs 1,112 per capita, for health care, which means only Rs 3 per day is spent per day on the healthcare of an average Indian. This puts India even lower than nations like Bhutan, Sri Lanka and Nepal who spend 2.5, 1.6 and 1.1 percent of their GDP on health care.
One of the most startling news came in the context of fertility levels. "Fertility" means the actual bearing of children during a woman's reproductive period i.e. roughly from 15 to 45, a period of 30 years. The number of live births during a year per 1,000 female population aged 15-49 years at the midpoint of the same year is the fertility rate. The number of children that would be born per woman, assuming no female mortality at childbearing age and the age-specific fertility rates of a specified country and reference period is the Total Fertility Rate (TFR).
The NHP mentions that as per the SRS Statistical Report of 2016 by the Registrar General of India, the TFR in 12 India states has fallen below two children per woman. These include Andhra Pradesh, Delhi, Himachal Pradesh, Jammu & Kashmir, Karnataka, Kerala, Maharashtra, Punjab, Tamil Nadu, Telangana, Uttarakhand and West Bengal.
Also as per the SRS Report of 2016, the TFR in 9 states has reached replacement levels of 2.1 and above. These include Assam, Chhattisgarh, Gujarat, Haryana, Jharkhand, Madhya Pradesh, Odisha and Rajasthan.
Delhi, Tamil Nadu and West Bengal have the lowest fertility as per the report. However, the two big states of Uttar Pradesh and Bihar are still to reach replacement levels. The TFR for Bihar in 2016 was 3.3, while for Uttar Pradesh, it was 3.1.
While most of the figures sound dismal, it is good to read that the country has recorded a marked decrease in infant and maternal mortality rate. From 74 deaths per 1000 live births in 1994 to 34 in 2016, infant mortality rate stands at its lowest right now. Even maternal mortality rate saw a decrease by 11 points in the past years. The national MMR stands at a rate of 167 per 1,000,000 births.
According to the report, rabies remains the most lethal communicable disease. With rabies having a 100 per cent fatality rate amongst 97 cases reported in the year, it remained one of the most lethal communicable diseases in the country for the year. The highest figure of deaths due to rabies was reported from West Bengal (26) and Karnataka (15). The cases of Influenza A H1N1 (Swine flu) witnessed a 21-time increase, as 38,811 number of cases were reported leading to a casualty of 2,266 in comparison with 1,786 that were reported in 2016.