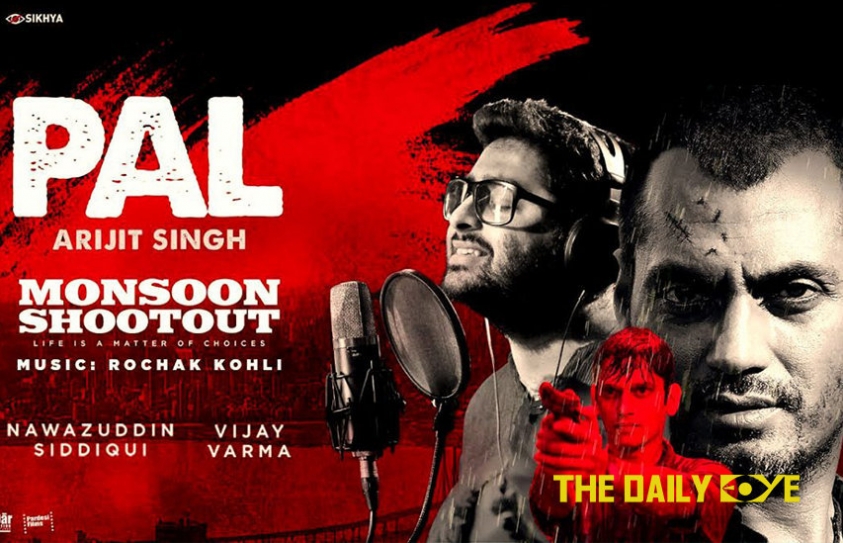 Saregama India acquires the music of Nawazuddin Siddique starrer- 'Monsoon Shootout'
by The Daily Eye Team
November 17 2017, 6:33 pm
Estimated Reading Time: 1 min, 53 secs
16th November 2017: Saregama India has added another feather in its cap, by acquiring the music rights of the critically acclaimed upcoming film, 'Monsoon Shootout'. The movie starring Nawazuddin Siddiqui, Neeraj Kabi, Vijay Varma and Tannishtha Chatterjee has been directed by Amit Kumar.
Monsoon Shootout combines the better of two worlds – ferocious Mumbai cops and a gangster drama. The film is crafted as a cunning thriller that examines the outcome of three possible choices a rookie cop might make when he confronts a ruthless killer.
There are a total of 7 songs in this album making it a good mix of music for all moods. The highlight of the soundtrack is a romantic song 'Pal', which released yesterday, sung by the ever-popular Arijit Singh. What makes this song even more special is that the video of the song features Arijit Singh after a long hiatus. This is one of Arijit Singh's rare video appearances. The soundtrack also features other tracks, like Andheri Raat – a gangster style item number by Neha Bhasin, 'Miss You Balma', a quirky dance track, by Akritti Kakkar, and Miliyo Re – another soft ballad by Arijit Singh. Noted composer Rochak Kohli has composed two of the tracks.
Speaking about this collaboration, Vikram Mehra, Managing Director, Saregama India Ltd. said, "Monsoon Shootout is a thrilling cinematic experience and we are proud to bring the music of this critically acclaimed film to audiences. With talent like Arijit Singh, Monali Tahkur and Akriti Kakkar behind the mike, and Rochak Kohli composing among others – this promises to be a superlative and quirky soundtrack"
Listed on the NSE and BSE, Saregama India Limited, is India's largest and best-known music recording company. Formerly known as The Gramophone Company of India Ltd, Saregama owns the largest music archives in India, one of the biggest in the world. Saregama has now expanded into other branches of entertainment – it is involved in publishing, television software and digital content. It also runs studio facilities in Dum Dum, Kolkata making it one of the best end-to-end entertainment houses in the country.
Watch Arijit Singh's "Pal, kaisa pal..." song on https://www.youtube.com/saregamamusic