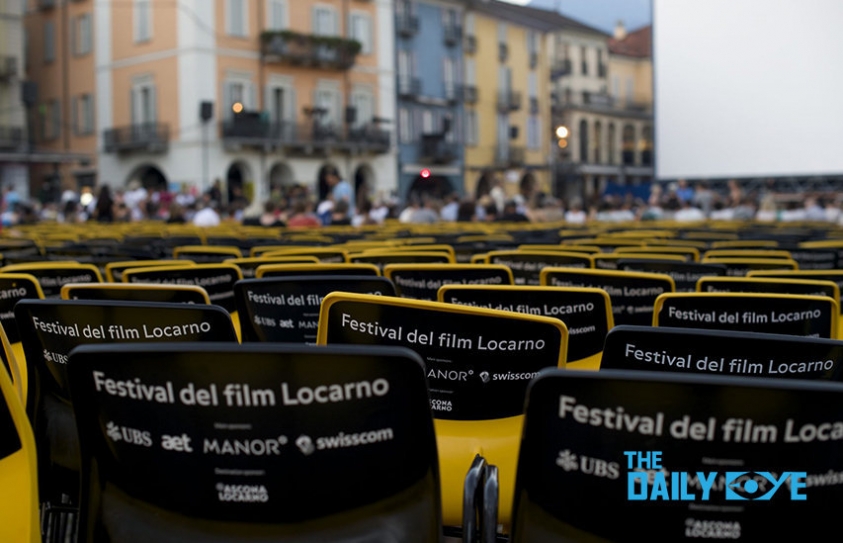 Talented South Asian Filmmakers at the Locarno Film Festival
by Yash Saboo
May 31 2018, 3:05 pm
Estimated Reading Time: 3 mins, 32 secs
Sanjeewa Pushpakumara's latest film project 'Amma' has been selected as one of the eight projects in the Open Doors section, which is the Prestigious Locarno Film Festival, in Switzerland. Throughout its 70 year history, the Locarno Festival has occupied a unique position in the landscape of the major film festivals. Every August, for eleven days the Swiss-Italian town of Locarno, right in the heart of Europe, becomes the world capital of auteur cinema. Thousands of film fans and industry professionals meet here every summer to share their thirst for new discoveries and a passion for cinema in all its diversity.
Pushpakumara is one of Sri Lanka's young renowned directors. His presentation 'Amma', which means mother, is set in post-war Sri Lanka.
The Open Doors is a section of the Locarno Festival that focuses on regions in the South and the East. As independent filmmaking is vulnerable in the South and East, Open Doors in collaboration with the Swiss Agency for Development and Cooperation (SDC) of the Swiss Foreign Ministry, aims primarily at assisting directors and producers from these countries.
Source : indiewire
From 2016 until 2018, Open Doors has focused its look onto a single region, in order to increase and further enhance opportunities for collaboration and exchange for local professionals. The initiative focuses on 8 countries: Afghanistan, Bangladesh, Bhutan, Maldives, Myanmar (Burma), Nepal, Pakistan and Sri Lanka.
"To be selected to the Open Doors itself is a great achievement and I am really glad about it," said Sanjeewa Pushpakumara speaking to the TV Times of the Sunday Times. "More than anything to be able to get an opinion from international experts on your film project and get guidance and feedback is a great encouragement for any young filmmaker," he added. He said additionally there are opportunities to meet potential investors and producers for international collaborations.
The program's new formula covers three dimensions: the Open Doors Hub, Lab and Screenings. The Open Doors Hub brings professionals from the chosen region together with potential partners, mostly from Europe, to foster support for projects that would otherwise be difficult to complete. Every year up to 8 new projects from the chosen region are selected, and their representatives are able to meet potential co-producers, sales agents, and distributors and find funding for their films. At the end of the workshop, the winning projects receive either development or production support.
In a statement issued by the Locarno Festival stated, "The eight projects selected for the 2018 Open Doors Hub co-production platform highlight the diversity of cinema in Southern Asia".
The others include internationally known participant Afghan director Siddiq Barmak, winner of a Golden Globe for best foreign-language film with Osama in 2004, Sanjeewa Pushpakumara, already a competition entrant at Rotterdam, including with his recent film Burning Birds (2017), the Nepalese Min Bahadur Bham, selected for the Critics' Week at Venice in 2015 with The Black Hen, Pakistan's Iram Parveen Bilal, who gained international recognition for her film Josh (2014), and lastly Myanmar director The Maw Naing, whose debut feature The Monk (2014) has appeared at various festivals, including Karlovy Vary. "Alongside these established auteurs, the Hub will host emerging younger talents such as the Pakistani Saim Sadiq, presenting his project Rose, produced by well-known director and producer Sabiha Sumar (Golden Leopard in 2003 for Silent Waters).
The Open Doors Lab is yet another program which selects 8 producers/filmmakers-producers each year who are invited to Locarno to attend a personalized program focused on the role of the creative producer, providing them with tools to best approach the project development stage and to work with international film professionals, while increasing their entrepreneurial skills.
Sumudu Malalagama is among the nine participants selected from producers and producer-directors active in Southern Asia.
The third program, Open Doors Screenings, will showcase for the Festival public a representative selection of short and full-length films from Southern Asia. The full program will be announced in July.
During the Locarno Festival, the projects will be presented to potential European and international partners as part of the Locarno Programme, which runs from August 1 to 7 and the 71st Locarno Festival will take place from August 1- 11.
Open Doors really opens doors for the very talented filmmakers.