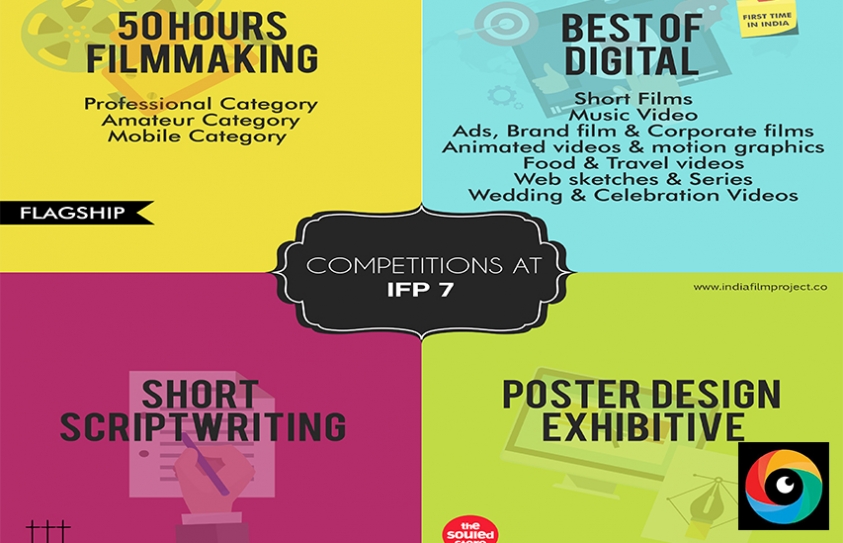 Asia's largest film making challenge, India film project, calls for entries!
by The Daily Eye Team
July 22 2017, 3:20 pm
Mumbai, July, 2017: Asia's largest content creation festival, India Film Project that encourages people to create video content will enter into its seventh edition this year. India Film Project invites entries from all the film enthusiasts who love making films from across the globe for all their competitive sections with 31st August'2017 as a closing date.
India Film Project which is one of the rare platforms focused at content creation rather than content consumption will be held in Mumbai. Currently a daylong event, India Film Project will be conducted for two days hosting conversations with 50+ celebs, workshops and masterclasses, curated video screenings amongst others. The festival, this year, will be held on 30th September'17 and 1st October'17 at NSCI, Worli, and tentatively attended by over 60,000 film enthusiasts from across India.
Participants can enter into the following categories:
• The Best of Digital category where participants can enter their already created work under the sections like short films, music videos, ads and brand films, corporate videos, food and travel videos, wedding and celebration videos, animation and motion graphics, web sketches and web series. Best of Digital awards bestows a chance to the content creators to compete with the best ones on the web. This is the first time the best in digital category has been introduced at India Film Project. Currently, there are no other awards and recognitions for digital videos in India.
• Poster Redesign Compete in association with The Souled Store that encourages participants to design a movie poster and compete with some of India's leading designers. The top posters will be exhibited at the festival and even bought by the audience offline and online.
• Scriptwriting competition in association with Terribly Tiny Tales
For the first time ever, the festival bring to you a competition between the scripts from across the globe where one can stand a chance to present their story to some of the best scriptwriters of country and get talent recognized. Narrate your story in your own words around the theme "over the edge".
• 50 Hour Filmmaking: India Film Project's flagship competition which will battle it out with more than 30,000 filmmakers from 300+ cities to show your filmmaking skills in a duration of just 50 hours - Sep 15 to Sep 17. Teams can choose any one category to participate - Professional, Amateur or Mobile. The theme will be revealed at the beginning of 50 hours. The Last date to register 14th September'17.
• Registration Link: http://indiafilmproject.co/portfolio/competitions
Social Media Links - • facebook.com/indiafilmproject, twitter.com/ifilmproject, instagram.com/indiafilmproject,youtube.com/indiafilmproject and Website link - indiafilmproject.co