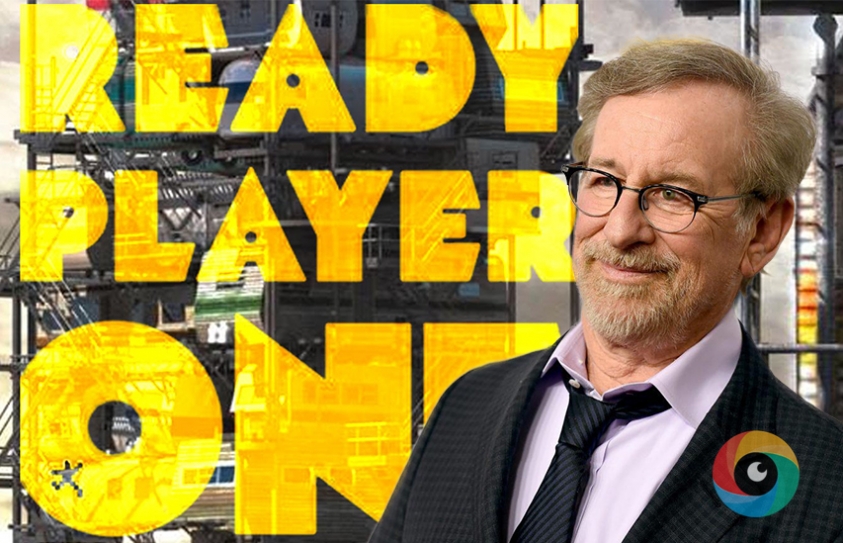 80s characters giftwrapped for Spielberg's Next
by Denver Fernandes
July 26 2017, 4:41 pm
Warner Bros. Pictures San Diego Comic-Con 2017 Panel recently showcased a bunch of new trailers, including the second trailer for the highly anticipated Justice League movie. But there was this one tiny teaser that they released which got everyone curious. Veteran Director Steven Spielberg is back with a virtual reality-cum-pop culture film called Ready Player One. The movie is based off the highly acclaimed book of the same name written by Earnest Cline and it has tons of pop culture references. Usually when a movie or television show is adapted from a book, the director or writers take certain liberties and this will certainly be the same. Spielberg has taken liberties of adding additional puzzles and keys for the characters and has also changed the story. Every paragraph of the book is nearly swamped with references to films, toys, TV shows, video games and comics. I mean there are literally thousands of references, which means thousands of rights to clear.
Ready Player One book takes place in a dystopian future of 2043 where the characters immerse themselves in a virtual world called OASIS, where each 'Player' is a self-ascribed avatar. Spielberg has anchored some of the biggest movies of all times including Jurassic Park, E.T. and many more, so it's probably in the best hands. The trailer kicks off with a shot of the Iron Giant and a Samurai like figure, then hits you with a ton of pop culture references ranging from the A-team van to Deathstroke and Harley Quinn. Warner Bros. Studios is more likely than not have many rights under their umbrella, but what about the massive amount of rights they do not own. This once considered un-filmable book, is now a reality. Moreover, Zak Penn who has credits for several big blockbuster films like The Avenger, The Incredible Hulk and the X-Men movies has penned the script. It certainly seems that his nerdy credits will be a boon to this film.
Although, Spielberg has said that he is going to cut out a big part of the book- his own films! Nevertheless, we do get a glimpse of racing Delorean from Back to the Future franchise, that he produced. Other than that reports suggest there won't be much of the director's references. Tye Sheridan and Mark Rylance star alongside the likes of Ben Mendelsohn, Olivia Cooke, T.J. Miller, and Simon Pegg, among others. This movie marks the third time Rylance has collaborated with the director. Rylance previously portrayed Rudolf Abel in 2015's Bridge of Spies as well as the giant in 2016s BFG. I don't know about you, but the child inside me keeps doing backflips just by the thought that all my favorite characters will be on the big screen in one movie.
The movie was slated for a December release but got pushed to spring 2018 to avoid competition with Star Wars: The Last Jedi.
References: Cinema Blend