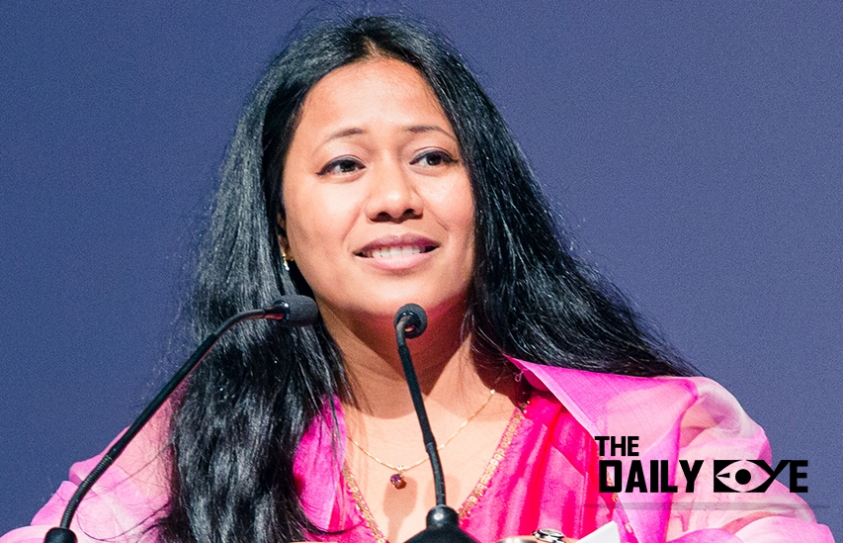 NE Activist honoured with the International Award for Human Rights
by Shruthi Venkatesh
October 12 2018, 11:23 am
Estimated Reading Time: 2 mins, 42 secs
Binalakshmi Nepram is an author, humanitarian and female activist for the advocacy of gender rights and women-led disarmament movements with the objective of arresting gun culture and bringing about peace for her home state Manipur in particular and North-east in general. She is known by the epithet "The Face & Voice of North East". She holds a master's degree in History from the Delhi University and a Master of Philosophy (M.Phil) degree in South Asian Studies in International Relations from the Jawaharlal Nehru University (JNU).
During her research in JNU, Nepram became aware of the seriousness of violence in her home state. In 2004, Nepram co-established the Control Arms Foundation of India which is the first of its kind in India dealing with conventional disarmament issues. In 2007, she took pioneering action to institute an organization in Manipur to help the many who have suffered due to gun violence. She also started the Manipuri Women Gun Survivor Network. This organisation has helped more than 20,000 women deal with decades of armed conflicts and ethnic violence in the Manipur on the border with Myanmar. She has participated in many conferences related to disarmament and also in the United Nations in New York City.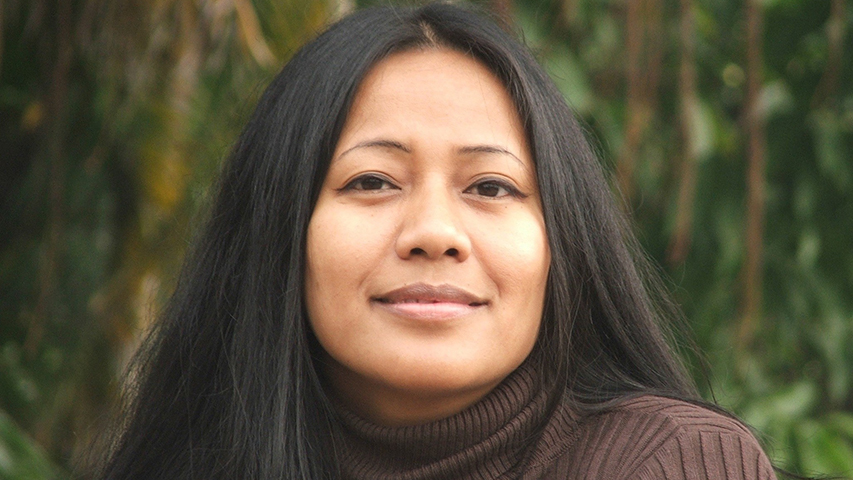 Binalakshmi Nepram Odisha 360
Being an activist, Nepram fights for the rights of the women suffering in North-east India. She was honoured with the Anna Politkovskaya Award after proving herself in the annual Reach All Women in War (RAW in WAR) program. The award was named after a journalist, writer and human rights activist- Anna Politkovskaya, who reported on political event in Russia, in particular, during the Second Chechen War. She was later murdered in the elevator of her block of flats, an assassination that attracted international attention. In her memory, the Reach All Women presents Anna Politkovskaya award every year to the activists who stand up for women's rights at personal risk.
No wonder Nepram is the second Indian to receive this honour after Gauri Lankesh, the late journalist. On receiving the award, Nepram says "I thank the organization, Reach All Women in War and the distinguished jury for choosing to give us this honour, along with the noted writer and journalist, Svetlana Alexievich, from Belarus, who was also the 2015 Nobel Peace Prize winner in Literature. I receive this honour wholeheartedly, on behalf of the Manipur Women Gun Survivors Network, Control Arms Foundation of India and the Northeast India Women Initiative for Peace."
Binalakshmi Nepram working together to end gun violence Otis Library
Nepram left India in 2017 due to death threats and since then she resides in the USA. For her outstanding work as an activist, Nepram was honoured with Sean MacBride Peace Prize, given by a Geneva-based organisation called the International Peace Bureau. Another great honour in Nepram's life was the CNN-IBN Real Heroes award in 2011. According to a report by E-Pao, Nepram was among the 24 activists to receive this award in Mumbai in the women welfare category.
It is quite mournful that activists and writers are at a constant risk of getting assaulted and murdered today, and yet, many stay immortal in people's hearts.