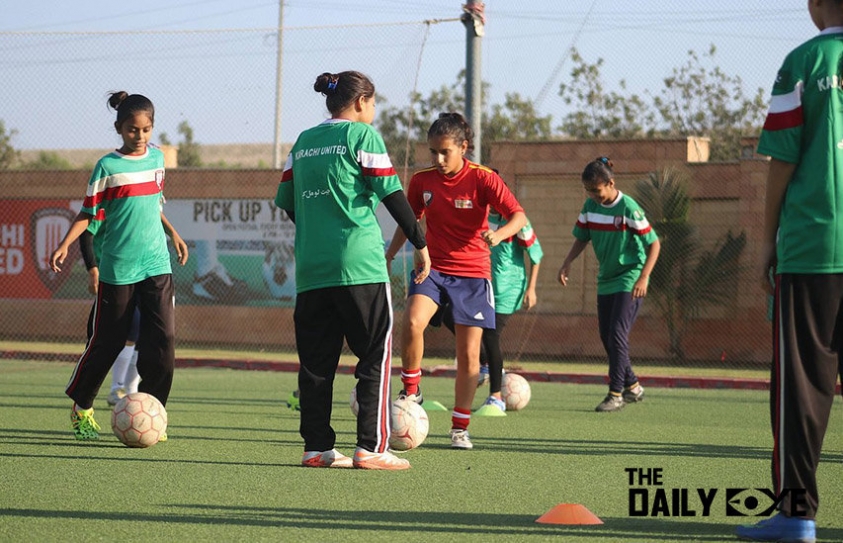 Pakistani Women bend the rules on the Soccer Field
by Yash Saboo
June 12 2018, 3:44 pm
Estimated Reading Time: 3 mins, 35 secs
Mashal Hussain achieved a long-time dream into a short-term achievable action when she addressed gender inequality through sport. Since 2010, she has taken a broader developmental role within Pakistan with the establishment of a Women's Division, a football league at Karachi United. The program aims to address key issues faced by many young girls in their football program including child marriage, women's health (and the importance of physical activity) and women's rights to occupying public space.
While the men play professionally, the women's squad technically wasn't even registered. "We sent out a registration form to the PFF [Pakistan Football Federation, the national soccer association] year after year. We never got confirmation. Just replies of 'we haven't received it yet,'" Hussain said in an interview.
It was clear that sports - professional or even recreational, were not an outlet for most Pakistani women. It remains primarily a man's domain. And football itself is somewhat of an afterthought in South Asia, where cricket is overwhelmingly the preferred sport. It has often happened in the past when the Cricket World Cup is taking place, the sports channels drop their regular transmission of the English Premier League or the Italian Serie A for the day's cricket highlights. The Pakistan men's football team is ranked 171st in the world; the women's club is better at 122.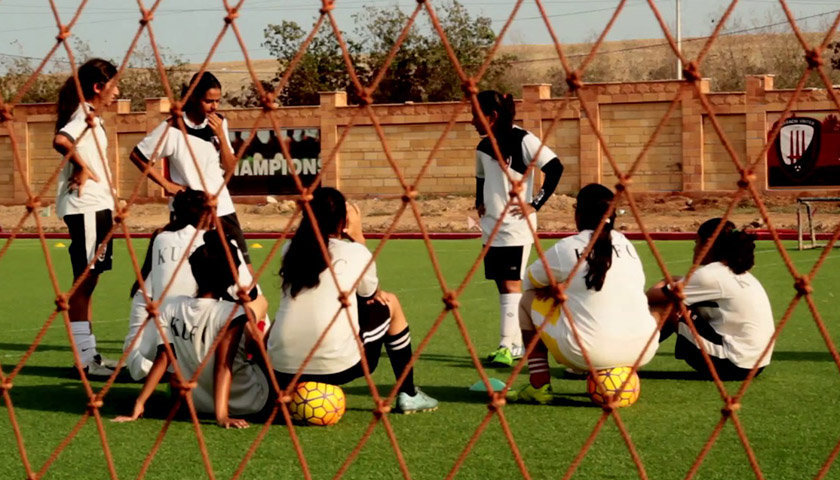 Source : YouTube
Being women in a deeply conservative country and playing a sport that isn't particularly popular in the first place are the obvious impediments to growth for KU, and they start within the club itself. "It took some time for the men to even give a shit. When we pitch an idea to them, about a tournament or an event, their first reaction is never, 'How can we help?' It's always, 'How're you going to get the money for it?'" Hussain said.
With the help of two friends, Hussain approached Karachi United, the largest soccer club in Karachi. "When we approached them we said, 'We want to start a women's division.' And they asked us, 'How is that going to work?'" she said of their initial meeting with the club.
Source : Roads Kingdoms
Reaching girls would be challenging. Instead of the traditional marketing initiatives used to reach people like advertising on Facebook, Hussain recognized that it would take more grassroots efforts. Thus, first, they held a summer camp for girls under 10 years of age — the first one ever held in Karachi. According to Hussain, this initiative has proven to be one of their most popular programs, serving as a pipeline for future female players to compete on the KU Women's Team. Then, the women had to address another systematic hurdle many girls in Pakistan face: lack of access to transportation, getting skin tanned playing under the scorching sun and the fear of women being called manly.
Parents have fears about allowing their daughters to travel alone because of concerns about potential sexual harassment and violence. "This means that a parent will have to travel with their daughter to and from practice, which adds cost," says Sana Mahmud, a project officer with Right to Play Pakistan, and former captain of the Pakistan Women's National Soccer Team. The cost of transporting girls to sports programs in Pakistan is about three times the cost of boys, according to Right to Play.
Since launching the girls' program in 2010, Karachi United Women now has 20 teams. As a result, Hussain has witnessed the girls in her program grow into bold and courageous young women.
"There's a huge benefit to offer girls the chance to be physical for health reasons," she says. "But one of the greatest things we're doing is breaking the stereotype that girls shouldn't have self-confidence. Soccer can help build that self-confidence on the field, which enables them to go out into the world and break other gender stereotypes that girls in Pakistan face."
Hussain believes that letting women play soccer means empowering them in unimaginable ways.