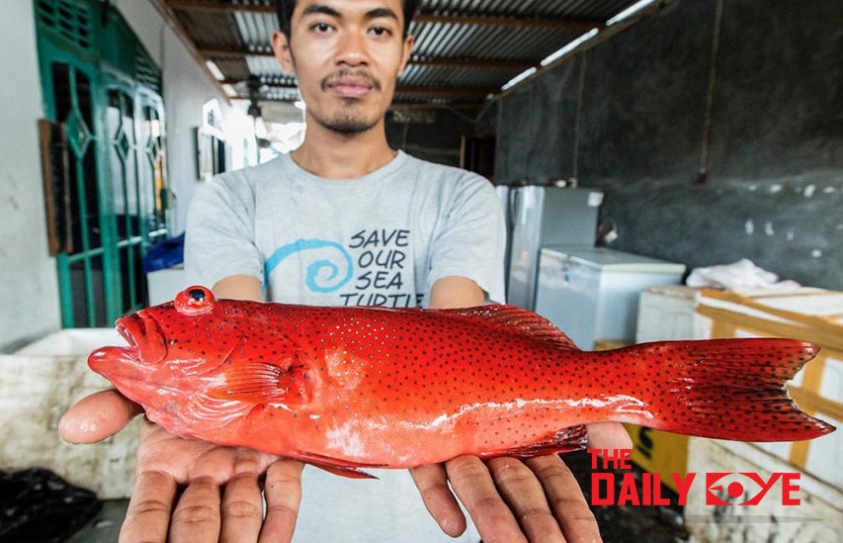 Indonesian Fishermen build Database to protect their Fish Industry
by Yash Saboo
January 29 2018, 5:09 pm
Estimated Reading Time: 2 mins, 47 secs
If you buy fish from a grocery store–or sashimi at a restaurant–it's likely that it was unsustainably fished, and if you buy fish in Indonesia, there's even a good chance that it was caught by slaves in Southeast Asia. Even a certification on the label isn't definite proof that a product is okay since certifications can sometimes be duplicated and faked.
This is why there is a need for keeping a data of fishes in the ocean. Muhammad Amin Sidik, a fisherman who is involved in a pilot group of small-scale fishers, a part of the Sustainable Grouper and Snapper Fisheries Program in Saleh Bay, Indonesia. This is a collaborative effort spearheaded by Indonesia's Directorate of Ocean and Fisheries, district and provincial authorities, and the non-profit Wildlife Conservation Society's Indonesia Program. The program aims to document stock conditions of grouper and snapper fisheries through a combination of community-based monitoring and scientific analysis.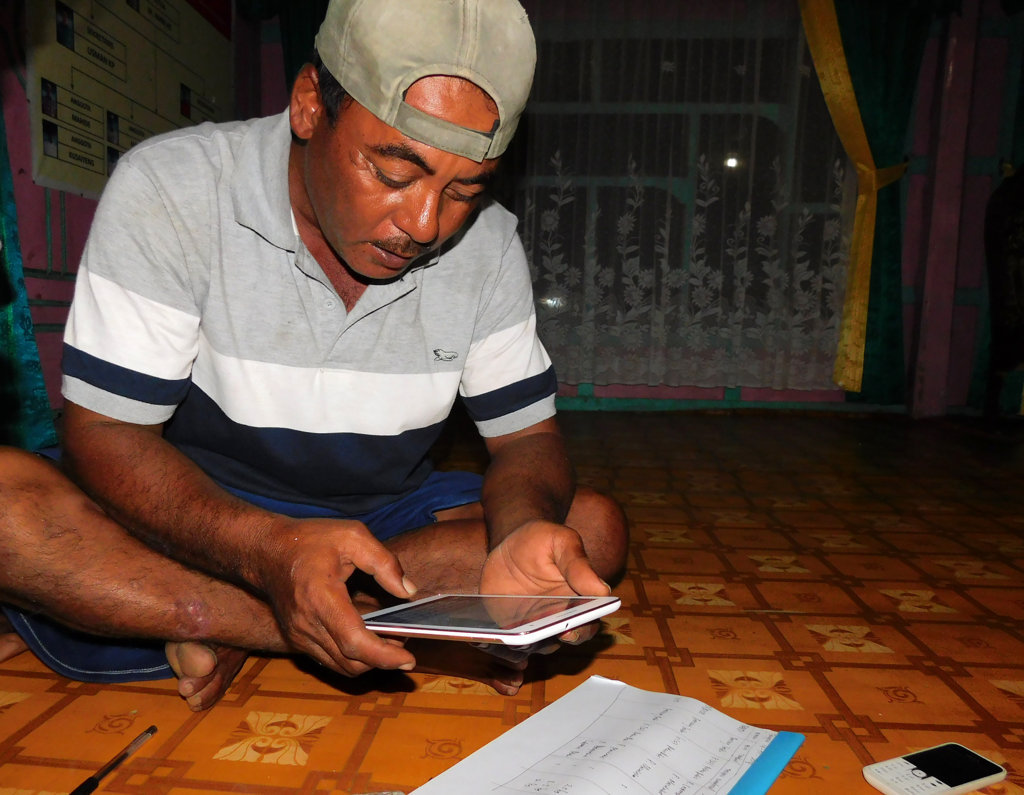 Source :Motherboard VICE
They have been training local fishermen and collectors to document their catch data since April 2016. This is then collated into one big database. Many of the grouper and snapper stocks in Indonesia's territorial waters are unknown. Data is collected every day at fish landing sites across five villages in the area through a database managed by WCS Indonesia.
Sidik assists in gathering information such as catch amount, fish length and size, types of fishing gear used, and the frequency of fishing trips. He does this with the help of a smartphone.
Smartphones are common in Saleh Bay, making them a useful tool for the approximately 400 fishers actively involved in the program, with a monthly data plan costing around 50,000 to 100,000 Indonesian Rupiahs (approximately $4-8 USD). Sidik's phone is installed with a specific software called 'WCS Fish'.
His craft has been outfitted with a satellite-tracking device called a SPOT Tracer, which sends live signals to the smartphones and laptops of scientists to help them map out an area of the fishing grounds for snappers and groupers in Saleh Bay. It's a form of data collection that lets scientists know about the stocks of these fish, ideally to protect them from local extinction. However, this limits its uptake amongst local fishermen, as not all Android interfaces are compatible with the software.
So whenever he stumbles upon a fish on his fishing trip (Sidik operates around reefs using a small motorized fishing boat), he takes out his Huawei smartphone and prepares to measure their length, an effort intended to protect locally threatened species.
With this amazing technology, scientists can estimate if the fish are juvenile, and measure the impact that fishing has on the ability of each fish to reproduce.
Communities in Indonesia are working towards restoring fish populations based on scientific information about fish stocks, gathered methodically by fisher groups, traders and conservationists, and data-driven decision making. Using data on the optimum size for the target species to reach maturity, a recent implementation on size limitation was agreed during 13 public consultations with the local government. From April 2016 to March 2017, data was gathered from a total of 922 fishing trips in Saleh Bay. Findings paved the way for the first-ever small-scale coral reef Fisheries Management Plan in Indonesia, launched in November last year.