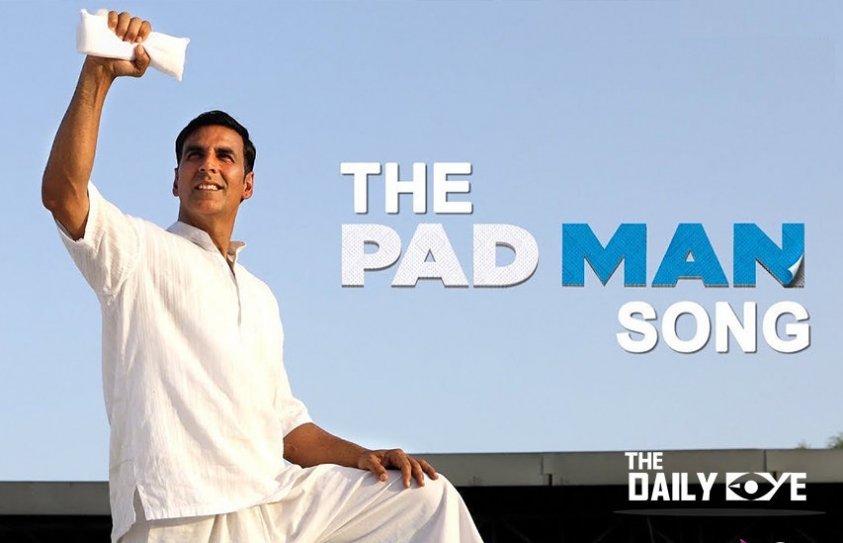 Akshay goes one-step further and installs Pad Vending Machines across Mumbai
by Yash Saboo
February 19 2018, 2:20 pm
Estimated Reading Time: 2 mins, 22 secs
Akshay Kumar's much-awaited film PadMan released last Friday. Produced by actress-turned-writer Twinkle Khanna, starring Akshay Kumar as the lead, the movie is based on a short story from her book The Legend of Lakshmi Prasad, inspired by the life of Arunachalam Muruganantham, the film is an eye-opener. It tackles the issues in India which people aren't even comfortable about talking.
Only 12% of women in India have access to sanitary pads. That's certainly shocking. Women in the rural areas struggle majorly, using rags and sawdust, newspapers or dirty clothes during menstruation. This is unhygienic and could lead to severe health issues. The Indian Ministry of Health estimates that 70% of women are at risk of severe infection because of this. One in 53 women in India will be diagnosed with cervical cancer in her lifetime, compared with one in 135 in the UK. This leads to every 1 out of 5 girls dropping out from school.
Akshay Kumar has done more than just acting in this movie, he has started a revolution and he is again uplifting the issue by introducing Pad Vending Machines. With his latest initiative with Aditya Thackrey, he has launched the first sanitary pad vending machine in Mumbai. Aditya announced that this is only the first of hundred machines that they plan to install in the city. "Placed a sanitary pad vending machine at Mumbai Central-ST Bus Depot today, hoping to place more across the State and eventually hopefully the whole country. Thank you @AUThackeray for your support" Akshay wrote in a tweet.
Aditya took to his Instagram and shared the pictures from the launch, and wrote, "Akshay ji & I are placing 60 sanitary pad vending machines across the State. The rotary club has joined us with 40. We are in the 100 club! Thank you @akshaykumar ji for this initiative. Our first machine was placed at Mumbai's First only ladies toilet in Tardeo. Now Transport Minister Diwakar Raote has given us permission to place 30 machines across MSRTC bus depots. That is where it really will be used. We also will be placing it in colleges." He also added that they plan to expand their initiative in the near future.
Mind you, when Akshay Kumar sets his mind to bring a change, he makes sure to follow through. In recent years his films have always carried a much needed social awareness. He himself believes the media is the best way to spread such initiatives and bring to light these issues. While Toilet Ek Prem Katha helped spread awareness about hygiene, and the diseases spread by open defecation, PadMan was successful in spreading awareness about menstrual hygiene. We cannot fail to mention Akshay Kumar's initiative to raise funds for widowers of Brave soldiers.
No one follows through on their words like Akshay Kumar, and he has proved it time and again.