Mosiac: Honeycombed Maze Of Murder Mystery
by Shubhangi Jena
February 13 2018, 6:34 pm
Estimated Reading Time: 2 mins, 25 secs
What started as an interactive storytelling app has now become our obsession as the TV show. With its naissance as a narrative in the make of an application with class apart storytelling, Mosaic has undergone many incarnations time and again and this time round, Mosaic returns to us as one of the finest TV shows of 2018. With its launch as an application for the mobile phones, Mosaic catered to our story-telling desires with a bone chilling thriller, appealing visual effects and an interactive interface. Post the gargantuan success on the mobile based platform, Director Steven Soderbergh has swished his wand and here's what to expect from the TV series on HBO: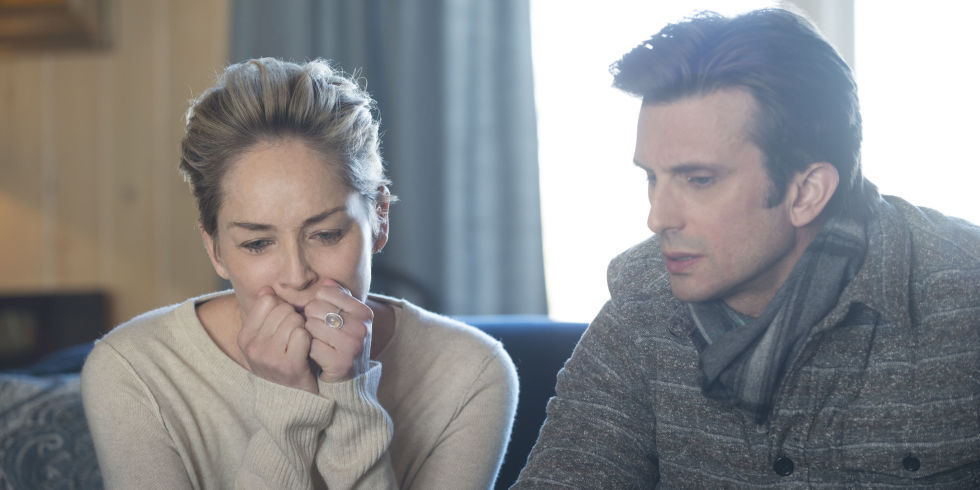 Source :Digital Spy
Biting off from the corners:
Olivia Lake (Sharon Stone) is found murdered on New Year 's Eve at her plush mansion in Utah and amidst all speculations, her beau Eric is held responsible for this cold-blooded murder. The reason why all the evidences led up to him starts with the couple having a falling out a few hours before Olivia's death. The suspense starts building up from here because although Olivia, as we know, is dead; there are no sightings of her body. She is simply reported missing and we are then told that she has been murdered. This episode does make us feel the brick hitting the pit of our stomachs and keep the noses glued to the screens.
However, the twist in the plot seems to be lurking just around the nook. Years later, Olivia's sister resurfaces to nullify the allegations and re-investigate the case for newer evidences and thus starts clearing the assumptions that initially fogged the truth.
So who exactly is the murderer here?
Spoilers Ahead!
As her sister digs the long shut case, she starts unearthing previously undiscovered skeletons from the closet, all of which falls into place like a map leading to a marked destination. Connecting all these pointers leads to the actual murderer of Olivia who turns out to be their menial named Joel who earlier that day had a tiff with her.
The show is high paced and perfectly punctuated with the looming and crashing edginess that does nothing less than keep its viewers uptight and jittery. Many of you all might be from the mobile based application fandom of Mosaic and in that case, since the plot is no hush-hush here, what makes the show worthy of a watch is the acting prowess of Sharon Stone. Sharon Stone's fans without undoubtedly assemble here and (mark my words) y'all shall witness the best series of her acting career.
Director Steven Soderbergh has weaved an intricate murder mystery and brought to life an experience so vivid and utterly unforgettable. So far, this is one of the best shows of 2018 to whisk away all our love and attention. Werk!