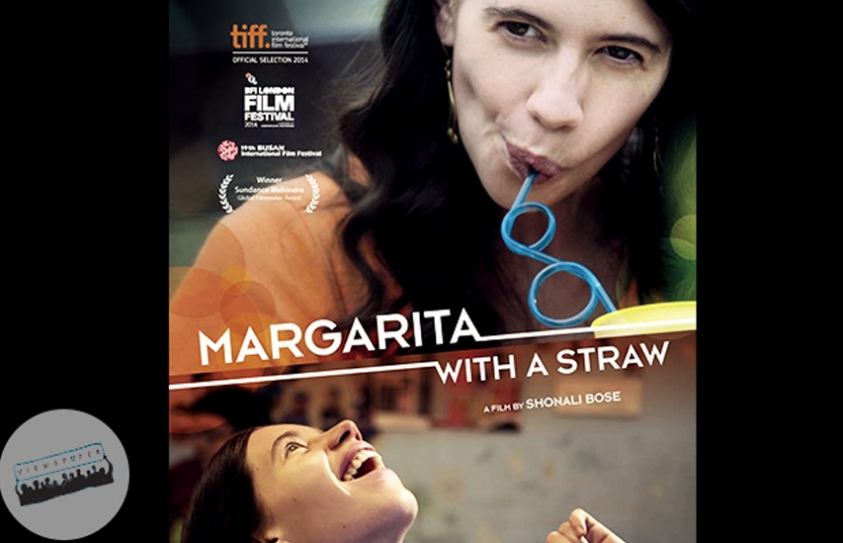 Margarita With A Straw
by Niharika Puri
April 18 2015, 2:38 pm
Estimated Reading Time: 2 mins, 20 secs
Critic's Rating : 3.5 Star.

Cast: Kalki Koechlin, Revathi, Sayani Gupta, Kuljeet Singh, Hussain Dalal, Malhar Khushu, Jacob Berger, Tenzin Dalha, Shuchi Dwivedi

Direction: Shonali Bose, Nilesh Maniyar

Producer: Shonali Bose, Nilesh Maniyar, Ishan Talkies

Written: Shonali Bose, Nilesh Maniyar, Atika Chohan

Genre: Drama.

Duration: 100 Minutes.

Hindi cinema is not often kind in its depiction of disability. Expectations of sensitive portrayals may seem like a tall order, which is when noteworthy examples like Black, Paa and even Barfi! Stand out. Shonali Bose contributes to the much-needed perspective shift with a heart-warming tribute to her sister and the memory of her son.



Laila Kapoor (Kalki Koechlin) lives with her cerebral palsy, a condition that restricts her movements but not her spirit. Her mother, the protective aai (Revathy), keeps the family and the family Matador running by helming the driver's seat on both fronts. The household also includes her husband (Kuljeet Singh) and son, Monu (Malhar Khushu), but they exist on the periphery of the narrative as most male characters do here.

This is the story of a young girl blossoming into womanhood, having a personal life as intricate as the regularly able. It is about a mother and daughter who learn to navigate their relationship from a parent infantilising her special needs child, to the daughter stepping up for her mother when the occasion demands it. The film is Laila's personal journey and how the women in it, above all, shaped it, with brief interludes of infatuation towards dishy collegians like Nima (Tenzin Dalha) and Jared (William Moseley). There are two different occasions where Laila orders the titular drink, which marks the beginning and continuation of her growth.

Margarita With A Straw warrants admiration for being an unabashed take on the protagonist's desires and sexual awakening, without once taking a turn for crudity. Laila's romance with blind activist Khanum (Sayani Gupta) strikes a chord and the perfect balance between tender and sensual. It is a poetic irony to have a blind girl loves her; beauty lies in the eyes of the beholder, though Khanum is shorn of visual biases, but adept with sensory perceptions.




This leads to a scene where Laila must come out to her mother regarding her bisexuality, where her use of its abbreviation leads to a comical misunderstanding. But when aai does understand and protests that "this is not normal", Laila delivers the punch-line, "That's what the world said about me. What's your problem now?"

A smile, a watch and certainly worthy of a DVD rental, Margarita with A Straw is a wonderful directorial comeback for Shonali Bose after 2005's Amu. It pulls no punches yet browbeats not with mawkishness, but flows like the pages of a fresh coming-of-age novel.