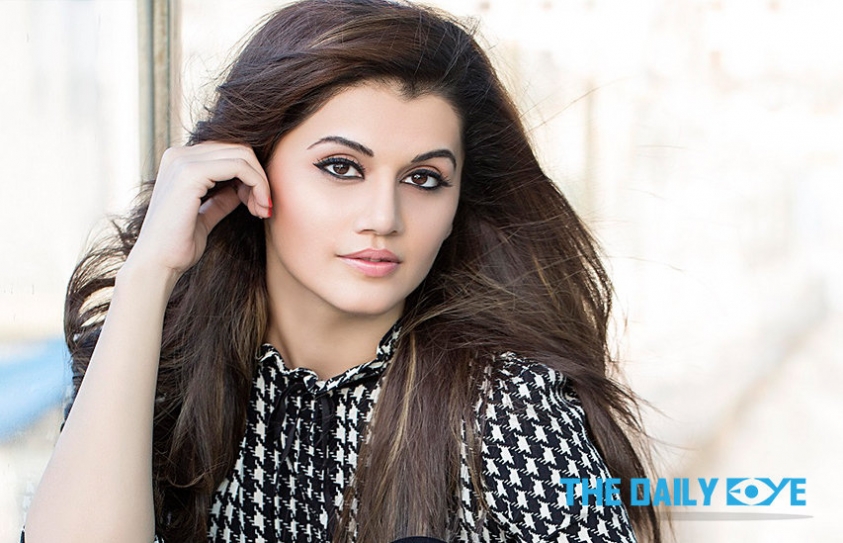 Celeb for a Cause
by Revati Tongaonkar
September 4 2017, 5:29 pm
Estimated Reading Time: 2 mins, 18 secs
Actress Taapsee Pannu recently took up the initiative to educate women about menstrual hygiene. Pannu, known for her roles in the recent, critically acclaimed films Pink and Baby, is anxious to help spread awareness about menstruation, and wishes to promote women to be vocal about it.
"I have never understood why menstruation has been a taboo subject, people don't want to come out in the open and talk about it. Women often use code language to talk about it. That's probably one of the reasons why the sanitary health of women has not really improved over the years," she says.
Several personalities in Bollywood have lent their support and voices to causes that they believe in, helping to speak out against taboos, or to bring to light some wrongdoing. Deepika Padukone, for example is well-known for speaking up against her battle with depression, and she later founded the Live Love Laugh Foundation, which helps create awareness about mental health in the country. Similarly, actress Gul Panag and actor Rahul Bose are known for their vocal support to rights groups fighting against child sexual abuse; Panag also lends support to organisations that help rehabilitate autistic kids, and Bose has helped with providing children from lower economic background with an education. Veteran actress Shabana Azmi has always spoken up for women's rights- she is involved with several forums related to the same, while also expressing support for people diagnosed with AIDS. Model and actor Milind Soman is famous for the Pinkathon, a marathon that he supports to raise awareness about, and provide support to women with breast cancer, while Marathi actors Nana Patekar and Makarand Anaspure have worked toward providing monetary relief to debt-ridden farmers in the Vidharba area, and to help widows of those farmers who committed suicide.
Taapsee Pannu is one of them. The young actress is working with students from the Indian Institute of Technology (Mumbai) to promote sanitary education in nearby villages. It will include hosting workshops to help women speak up about menstruation freely, address taboos, and encourage them to be unafraid of what is a very natural phenomenon. The team also plans to distribute sanitary napkins, and persuade the women to practise sanitary hygiene.
Pannu believes in the significance of the work that she is doing "It's a natural aspect of womanhood. It needs to be discussed, so people understand it better." she says. When a celebrity lends a voice to such an issue, people begin to think that it is more acceptable to speak about it, solving half the issue.
What is more heartening to see is that the initiative was taken by youngsters, college students from IIT-M. Pannu expressed the same thoughts, saying "It's a delight when young minds work hard to create awareness about such issues."