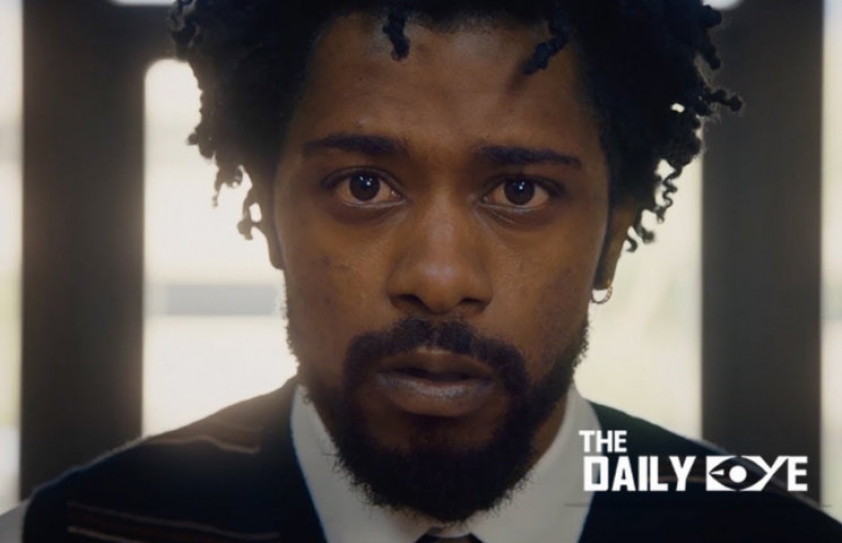 'Sorry to Bother You': A Movie for Today's Critical Times
by Yash Saboo
July 12 2018, 3:53 pm
Estimated Reading Time: 2 mins, 36 secs
We're only halfway through 2018 but I think we already have the best film of the year. Critics have been hailing Sorry to Bother You ever since it premiered at Sundance and they speak the truth. The movie is as good as they say it is, even better. The film has energy and passion, two qualities in short supply in filmmaking these days. And its star, Lakeith Stanfield, gives us something to watch every minute. In addition to being the best film, it may end up being the most politically and culturally relevant movie of the year too.
With the debut of Sorry to Bother You, rapper-turned-director Boots Riley brings an incredible and idiosyncratic vision to the screen with a genre-bending satire that chips away at our current moment in time. Stanfield stars as Cassius "Cash" Green, a struggling Oakland native who finds uninspiring work at a dismal telemarketing firm. But his life quickly improves when he gets a foot hold in his job by employing his "white voice", which serves as a magical tool that allows him to sell anything to anyone—much to the displeasure of his girlfriend, Detroit (Tessa Thompson), and co-workers Salvador and Squeeze (Jermaine Fowler and Steven Yeun, respectively).
Consequence of Sound
The film devolves into a bizarre sci-fi/fantasy hybrid, the messiness of which only elevates its artistic achievement. A film like Sorry to Bother You may be light-years ahead in its progressive voice and narrative tone, but first-time director Boots Riley's effort to create a distinctive visual style in a comedy movie is about as old-fashioned—and healthy for the medium—as it gets.
While some directors, especially in comedy, may depict a boring corporate setting like the telemarketing office from Sorry to Bother You as a bland, purgatorial void, Riley construes the whole thing like a pile of cubicles sitting on a goddamned earthquake. Office Space, another classic comedy that lacks the sort of cinematic complexity of this film, used tired, static imagery to relate a tired, static lifestyle. Boots Riley has Cash's desk quite literally bursting through the floors, crashing into the homes of the uninitiated folks to whom he is desperately trying to sell products they don't need to buy. It's not just a jarring departure from the workplace Cash inhabits; it's also a sly worldbuilding technique that gives the audience brief glances into the familiar—yet still unsettling foreign—time and place in which the events of this film exists.
Stanfield—who has had roles in Get Out and Short Term 12, as well as on Atlanta—is always right there to guide us. His Cassius never looks one-hundred-percent certain about anything; if we're a little bewildered by the world he's living in, he's a lot bewildered by it.
Sorry to Bother You uses an array of mixed media to convey a world that is indomitably strange, yet all-too-familiar. In the end, you will be left with one thing on your mind. Doing the right thing always involves risk. So get ready.
\