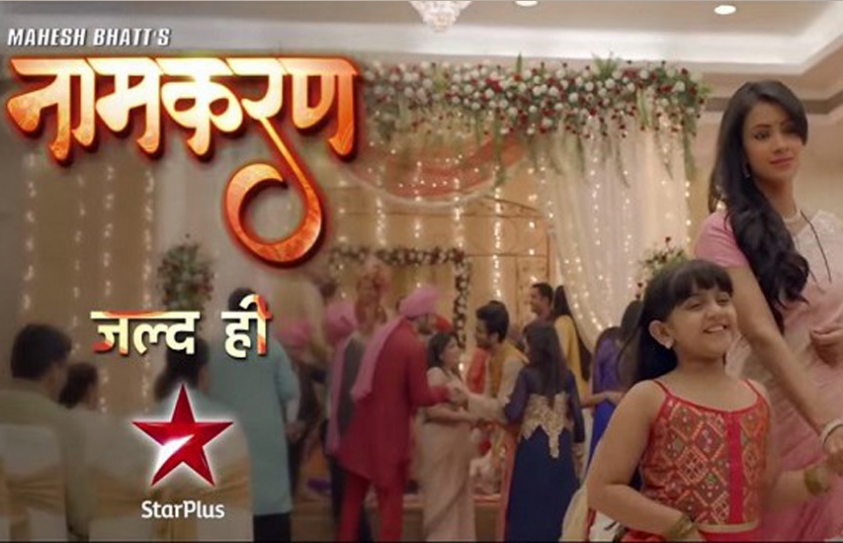 2017: Year Of Change
by Piroj Wadia
January 6 2017, 5:18 pm
Estimated Reading Time: 3 mins, 46 secs
Star Plus brought in 2017 with a telecast of the Star Screen Awards. The other channels continued with their weekend programming. The fallout of demonetization, I wonder? Earlier New Year's Eves have had channels vying for a berth among the viewers with their stellar shows. In that melee, even a show held for the Mumbai Police Force would be telecast with many A list stars performing. This time around, it was a thanda ushering in of the new year.
Come Monday night, Prime Time continued with twists and turns in the plots. Much of it is because of qualitative scripting. Despite its autobiographical peg, Naamkarann is a Prime Time soap in the making. Its unconventional start of an illicit affair between a film director and a star and their illegitimate daughter. The prime vamp is a dominating, manipulating mother, who controls the family with by emotional blackmail and resorting to cruelty. Dayavanti Mehta is easily Indian Television's outrageously manic vamp! Cuddling and cooing with her infant grandson and the next minute flinging the katori of hot oil on the servant.
On her way with the hard disk copy of Avani's film, Aisha meets with a fatal accident staged by her nemesis Dayavanti Mehta. But the film miraculously goes viral as scheduled. Aisha delivers a baby boy, regains consciousness and when Avani goes to call the doctor, Dayavanti steps in, and stifles Aisha with a pillow. She kidnaps the infant boy in front of Aisha's family and hands him over to Neela as her and Ashish's son. Avani takes up Dayavanti's offer in front of the media and comes to Mehta House, but is relegated to the store room. Now follows Avani and Dayavanti's battle of wits, over Aman. Soon, Neela will join in. But who does she team up with? And where's the missing Alladdin?
Naamkarann is poised for a series of twists and turns in the tale. Here is more unconventionality where the two opponents are a young girl and her grandmother – both cut of the same cloth. As at some point Avani says: 'Mrs. Dayavanti Mehta. I am your granddaughter.' The older woman thinks aloud: 'The girl reminds me of myself.'
Hilarity at Prime Time currently is courtesy Khatmal E Ishq, a cross cultural RomCom. The crossing of cultures is unimaginable. Kapil Dev Dinkar, a boy from the heartland of North India is a traffic havaldar falls in love with a Goan doctor Loveena D'Mello. The latter's father has a fixation for sons-in-law in uniform – one from each of the services – army, air force and navy-- for his three daughters. He of course hadn't bargained for a police man! Kapil's father is a landlord farmer. The two fathers have a past with each other which is being revealed. While Sharat Saxena plays Dinkar, Akhilendra Mishra plays D'Mello, it may be television's much remembered portrayal, dripping with authentic phrases like 'my boy' or addressing his nincompoop son 'Baba'. When the DeMellos come visiting, the Dinkars pull out all stops and welcome them all suited and booted! It will be two senior actors and Sulabha Arya who plays Grandma DeMello who will keep the laughter pace going.
Mahesh Bhatt and Gurudev Bhalla have a double at Prime Time – Naamkarann, a quest for legitimacy and Udaan, in search of freedom from bondage. It's been three years and the battle of wits between Chakor and Kamal Narayan Rajvanshi is still raging. Many have switched sides and formed a new alliance. Including Kamal Narayan's first wife Tejaswini (a onetime female demon!). Neither show is a flippant tale of over-dressed characters, but Udaan has stood its stead and Naamkarann too looks all set.
Do we see a change of mindset, especially with Star Plus? Is the acceptance and slotting of Naamkarann at Prime Time indicative of a change to come in 2017. I am reminded of a chat I had with Mr. Mahesh Bhatt a few months after the launch of Sony TV. It was a time when channels were launched with alarming regularity. He asked what my thoughts were. I asked him: 'Where is the content?' I then added: 'Only those with quality content will survive.' I don't think I was wrong, all those are now a RIP.