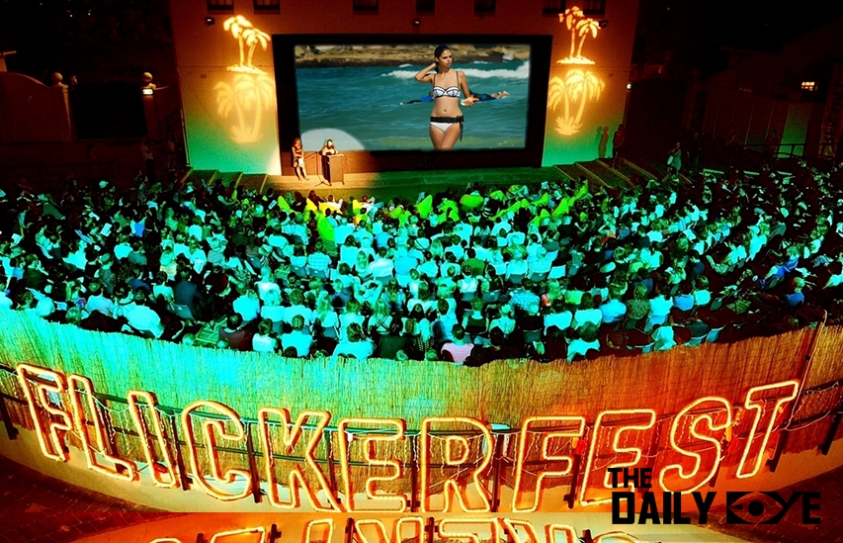 Flickerfest Achieves What Hollywood Couldn't
by Yash Saboo
February 8 2018, 4:54 pm
Estimated Reading Time: 2 mins, 19 secs
Celebrating its 27th birthday in 2018, Flickerfest has grown to become Australia's leading competitive International Short Film Festival with entries coming from filmmakers across the globe. Renowned as Sydney's first beach-side cinema, >Flickerfest kicks off the summer cinema season outdoors under the stars at Sydney's iconic Bondi Beach, screening the best short films from Australia and the world in a unique and relaxed environment and with the highlights of the festival touring to 50+ venues Australia wide.
Bronwyn Kidd, the director, has a passion for miniature movies which is still going strong after completing 20 amazing years of her tenure. Since 1995 Flickerfest has a national tour which takes the main competitive programmes and some special sessions to many regional and metropolitan areas, which rarely have an opportunity to view this collection of the best of the world's short films.
When it comes to films, there's a lot less gender diversity. It's always the men sitting on the director's chair. Such is the case of Hollywood too where women direct just 4% of the 100 top-grossing Hollywood movies. As The Wrap recently noted, "of the 149 movies currently slated for a wide release from the six legacy studios over the next three years, only 12 have female directors. That means a whopping 92 percent of the major motion pictures due in theatres through the end of 2019 will be helmed by men."
In Australia, reports in year 2015 stated that films directed by women amounted to only 17%. Since then, they have tried to change this. In December 2015, Screen Australia committed $5 million to change the number, setting a goal that its money would go to films with creative teams at least 50% female.
Australia is one of several countries that have launched such programs in recent years -- Canada, Ireland, and Sweden have also started aggressive, state-financed initiatives aimed at increasing the number of female directors, writers, and producers on their films.
The programs stand in stark contrast to the American film industry, where a controversy is roiling over the same issue, but where there is no comparable government agency that finances movies. In Hollywood, change is mostly taking a different path, with the U.S. Equal Employment Opportunity Commission launching an investigation into gender bias in the hiring of female directors last fall.
Flickerfest has achieved what Hollywood couldn't. This short film festival, a breeding ground for allowing filmmakers to test their voices on the big screen, has 45% of the films directed by female directors. Kidd is particularly proud of the diversity of visions reflected, and so are everybody else.
"When I started out, female directors were a rare breed. Now hopefully we're encouraging a whole new generation to come into the industry," says Kidd, who has successfully brought a change in the filmmaking industry hoping that this effect continues and spreads across the globe.