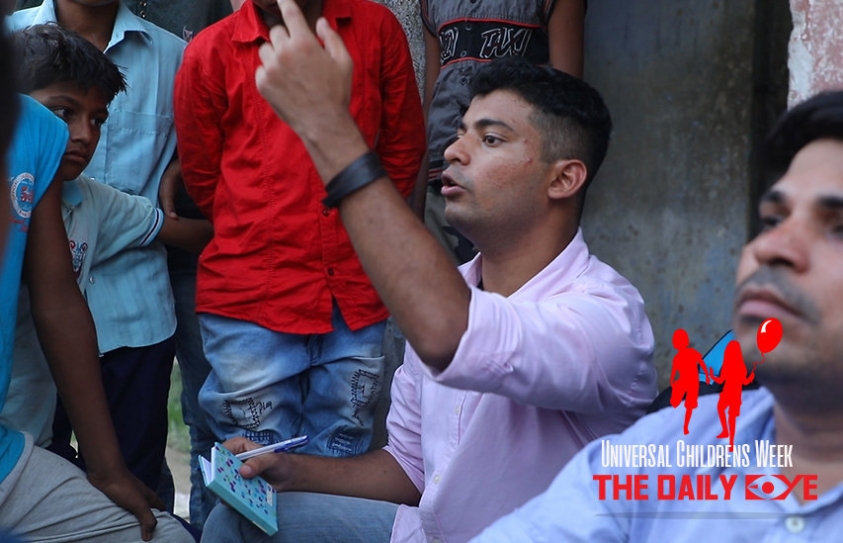 The Little Gems of Nonpur
by Azeemuddin Sayyed
November 23 2017, 6:23 pm
Estimated Reading Time: 2 mins, 17 secs
Place: Nonpur Begusarai, Bihar, India
The Film: Master ki class
In Begusarai I was in the place called Nonpur. Nonpur is a small village where you'll get to see huts, a cheerful fire burning in the hearth, where kids roll the cycle's wheels and go to school. People here have a very simple lifestyle. Where the day starts at dawn and ends at dusk. Agriculture is the main profession of this village. The means of entertainment for this place is Nautanki. Nautanki means a live theatre where various visual arts are performed. While exploring this place I saw this mangled place where boys sitting around one harmonium and apparently waiting for their guru. Later, figured out that the place is used for various visual performing arts.
Master ki class is a short comedy film. Its purpose is to educate people about washing hands and personal hygiene. Here's the summary, A teacher teaches its students to wash hands before the meal and after the loo but fails to do the same himself.
The kids from Begusarai are brave, fearless and passionate about learning. This was the first time in my life where I was teaching and that too, children! thought it would be difficult because It's not easy to handle kids and especially when you don't have good teaching skills. Having said that I was surprised because it was much easier than what I thought. Like I said they were passionate so they asked me many questions related to filmmaking and the prove that I have is the film itself.
The film was made from the scratch by the kids. There was time constraint but yet the kids made the product and it turned out to be great in my opinion. If they get more exposure, I am sure they'll do something greater in their walks of life. These kids have poor education and sub-standard school management but yet a spark is there in their eyes to achieve something in their life. They aren't sure about what to do but it's okay they are just kids got more talent than any other ordinary urban kid, that is what I believe. In this workshop I had a give and take relation with the kids. They just learned the principles and basic of filmmaking but I learned not to take my life, opportunity and people around me for granted. There are billions of kids with such talent and energy but lack of opportunity. I am proud that I am a part of the Little Directors Project and have this opportunity to be a mentor.