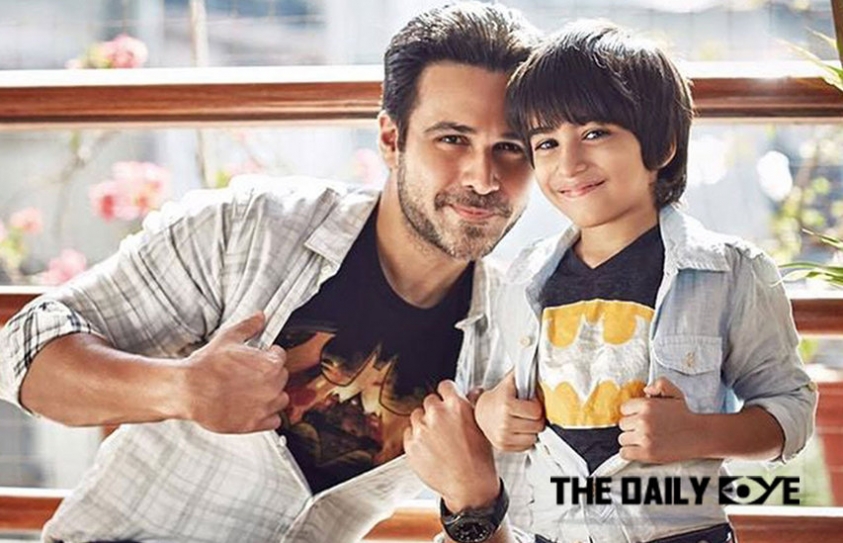 Emraan Hashmi Lends Support to #1SmallStep
by Revati Tongaonkar
September 11 2017, 6:04 pm
Bollywood actor Emraan Hashmi recently lent his support to 1SmallStep, to help children diagnosed with cancer, and is working to help build an emergency fund to ailing children.
Hashmi, who is a National Award -nominated actor is known for his choice of unconventional roles, garnering fame for his roles in films such as Jannat, Murder, The Dirty Picture, Shanghai, Once Upon a Time in Mumbai and Azhar. Hashmi's young son, Ayaan was diagnosed with first-stage cancer in 2014 when he was four years old, and has since defeated the illness. Since then, Hashmi has been actively involved with cancer support groups, lending his voice and support to various foundations, and even donating to the cause.
1 Small Step is a platform that puts forward high impact social projects inviting people's participation, having the belief that anybody can contribute to good, and every step taken, no matter how small, is just one step forward. The foundation has executed several campaigns in areas of education, health, nutrition and animal rights awareness, and their campaign #GetOnTheBus was recently awarded the Best Social Cause Campaign 2017. They recently launched 1SmallStepForCancer, hoping to develop an emergency fund to help a thousand children from low-income families who suffer from the disease. Working in association with the Rotary Club of Mumbai, Queen's Necklace, the proposal was taken up realising the need of the hour, and to erase the desperation that families with ailing children face. According to Rohan Bhansali, founder of 1SmallStep, the aim of the plan is to raise an emergency fund of INR 1 crore, by receiving contributions from the public, and various celebrities.
Talking about the campaign, Hashmi expressed his concern for the state of our existing medical facilities "It is a disturbing reality that survival rate of children with cancer in India is as low as 30%, as compared to 80% in developed countries despite availability of best medical facilities." he said. "One factor that contributes to this abysmal survival number is the midway abandonment of treatment amongst low income families. Building this Emergency Fund, will help reduce the abandonment rates."
Hashmi has also penned a book titled Kiss of Life, talking about the struggles of his family throughout the treatment of his son's disease, and is now set to be a part of a documentary on the illness as well. The short film, tentatively titled The C Word, hopes to create awareness about the disease.
1SmallStepForCancer is to be endorsed by several celebrities, and allows private donations as well. A contribution, however small, is immensely appreciated, and can be made on the website of the foundation, https://www.1smallstepforcancer.com/. Some lucky donors, chosen through a raffle, are set to receive personal and autographed merchandise from associated celebrities as a token of gratitude from the organisers.
Source: http://www.masala.com/emraan-hashmi-to-help-kids-fight-against-cancer-248529.html