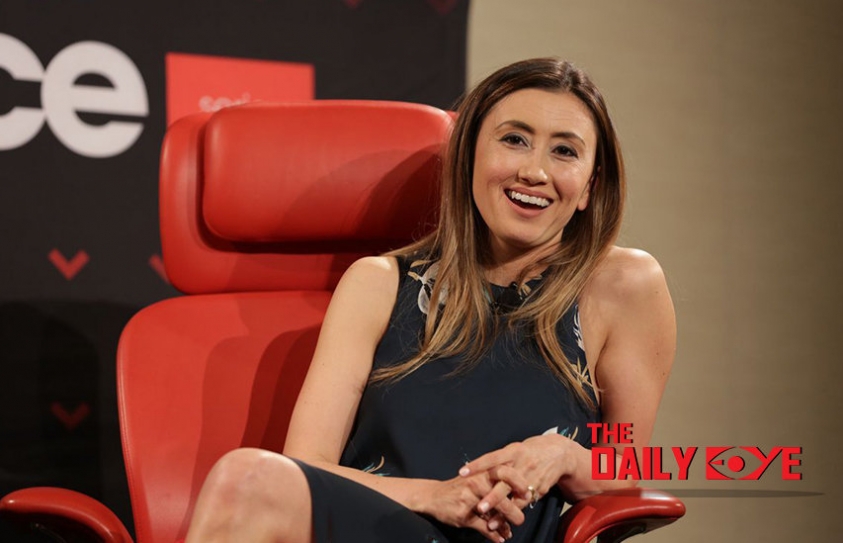 Women Worth More Than A Billion
by Yash Saboo
June 5 2018, 4:25 pm
Estimated Reading Time: 3 mins, 36 secs
Women are making a mark in fields as diverse as technology, research, investment and entrepreneurship in today's changing economy. While many women have successfully taken over their inherited businesses and scaled them, some of them started from scratch to build their own business empires and prove the world that they are equal (and better in some cases) than men in the same field.
Forbes released its list of the world's billionaires on March 6, 2018, where a record 2,208 billionaires made the 32nd annual ranking. This year was particularly positive for women billionaires, who numbered at 256 out of total 2,208 entries -an all-time high. Compared to last year their collective net worth was up 20% to surpass $1 trillion.
Forbes reported that while most of the richest women featured in the Forbes' list inherited their fortune, dozens of these women business magnates were self-made. There are 72 self-made women billionaires on the list, up from 56 last year.
Source : BloombergQuint
"Katrina Lake founded Stitch Fix, the online personal shopping service, out of her apartment on the back of a failed start-up idea. Today, according to Forbes, Lake, now 34, has a 16.6% ownership in the company, which went public a month ago. And her net worth now approaching $500 million—making her one of the youngest, richest self-made women in America.
"If Lake makes the next iteration of the Richest Self-Made Women list, she'll likely be one of the youngest women to do so," Forbes says. "At present, only pop star Taylor Swift, 27, is younger."
Lake was the only woman to take a tech company public in 2017.
With a net worth of $7.8 billion, Hong Kong-based Zhou Qunfei, 48, is the richest self-made woman in the world. Her company Lens Technology makes glass covers for cell phones and serves Apple, Samsung, Nokia, Microsoft and LG among other customers. She made her fortune starting a watch lenses manufacturing company and later expanded into glass covers for cell phones.
The richest self-made American Diane Hendricks co-founded ABC Supply, one of the largest wholesale distributors of roofing and windows with her husband in 1982. Forbes calculates her net worth at $5.5 billion.
Kiran Mazumdar-Shaw, Founder-chair, Biocon Ltd, is the richest self-made woman of India. A net worth of $3.7 billion, Kiran founded biopharma firm Biocon in 1978. Biocon makes a range of generics to treat, among much else, autoimmune diseases, diabetes and cancer.
What is Lake's, Qunfei's, Hendricks', Kiran's and the rest of the hardworking and powerful self-made women's' success story?
One thing is sure that the industry's sexist behaviour is something that was experienced by almost everyone. Though she didn't comment on it, Inc. reported in July 2017 that Katrina Lake requested in 2013 that one of her board members, Justin Caldbeck, be removed after he sexually harassed her. He later resigned after multiple allegations.
"It's been so amazing to see such a groundswell of support," Lake says of the #MeToo movement and the wave of recent conversations about discrimination and harassment. "2017 was about opening up the closet and digging out all the skeletons. I hope that 2018 is about, 'Now what are we going to do?'"
Zhou Qunfei said in an interview with Australian Financial Review that she "didn't regret" going into business. In the village where she grew up, she said girls did not often have a choice whether to continue their schooling and would get married and stay in the same place for their entire lives.
Obeying her father, Kiran went to Australia to become a master brewer (like her father – who was working as a master brewer in United breweries) but when she decided to settle down, she figured that there weren't any options as a master brewer for a woman in India, apparently because "It was a man's job," hence, she began to search for jobs abroad and was offered a position in Scotland.
Just before Kiran was about to make the move to Scotland, she met Leslie Auchincloss – founder of Biocon Biochemicals Limited, of Cork, Ireland; and her journey to entrepreneurial success began!
Stories of such wonderful women are surely inspiring. Despite the inequality faced by these women, they had a pursuit different from others which made them what they are today.