True Review - Film - Ghayal Once Again
by Niharika Puri
February 7 2016, 11:22 am
Estimated Reading Time: 2 mins, 31 secs
Cast: Sunny Deol, Om Puri, ShivamPatil, Aanchal Munjal, Soha Ali Khan
Direction: Sunny Deol
Produced: Dharmendra
Written: Sagar Pandya, Shaktimaan Talwar
Genre: Action
Duration: 123 Mins
Ghayal Once Again is more of a guilty pleasure outing than the continuation of a revenge saga. Amateur boxer Ajay Mehra (Sunny Deol) is out of jail and a vigilante up against another businessman of evil means and terrible home aesthetics (a la Antilia).
Raj Bansal (Narendra Jha) lives in a lopsided skyscraper facing the sea link. He does a lot of unmentioned illegal activities. The greatest atrocity to his business would not be the villainy of his deeds but his devious son Kabir (Abhilash Kumar), who has no qualms about offing Ajay's ACP friend and RTI activist Joe D'Souza (Om Puri) in cold blood.
Four teens - Rohan (Shivam Patil), Anushka (Aanchal Munjal), Zoya (Diana Naaz Khan) and Varun (Rishabh Ravi Arora) stumble upon the video footage of the murder, which happens behind two strange CGI birds. The only man who can help them is Ajay Mehra. He isn't the most stable of allies, being prone to frequent monochrome hallucinations of scenes from the earlier film and needing neurologist Riya (Soha Ali Khan) to ply him with medication.
Still, he runs a vigilante agency (or something...) with his righteous, ex-convict friends. It is called Satyakam, so let us take a moment to acknowledge the nod to the Hrishikesh Mukherjee classic, starring Dharmendra as an unbending government official who dies for his beliefs. Ghayal Once Again does not venture into such bleak territory in the climax. In fact, the film is an antithesis of bleakness, good filmmaking and even logic. That is exactly what makes it so entertaining.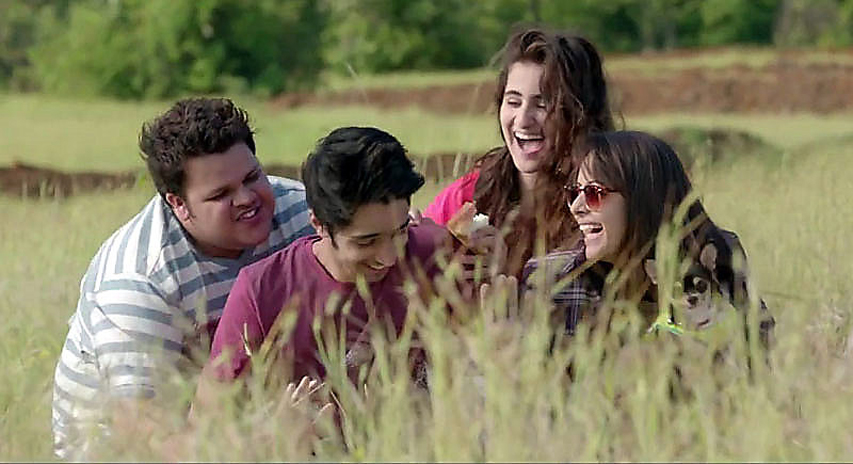 Despite uneven performances among the cast members, the action set pieces are fairly enjoyable. Two chase sequences stand out in particular - one where Raj's henchmen are chasing the kids at a construction site and then a mall. The second is when Ajay is being pursued by a gora hitman, assigned by Raj to bump off anyone getting in the way of obtaining the murder footage. Both adversaries tumble through traffic, fly cars past local trains and jump from one to another in a fight to the finish. All while weary Virar commuters stare on.
The second half goes into Taken mode. Ajay ends up taking measures more drastic than desperate times would require and Liam Neeson could ever attempt. It succumbs to the oldest cliché in the book - armed villains laying down their weapons because they want to kill the resilient hero with their bare hands. Definitely ended well for them.
This is a film of epic sound and hysterics. Fans of the prequel may not relate to the outlandish follow-up. Rajkumar Santoshi's mega hit was a different animal altogether. The beast returns in this one, angrier, more wounded and with all the clapworthy (whether intended or not) scenes thrown in for good measure. Sunny Deol fans will be delighted. Viewers with low expectations will survive.