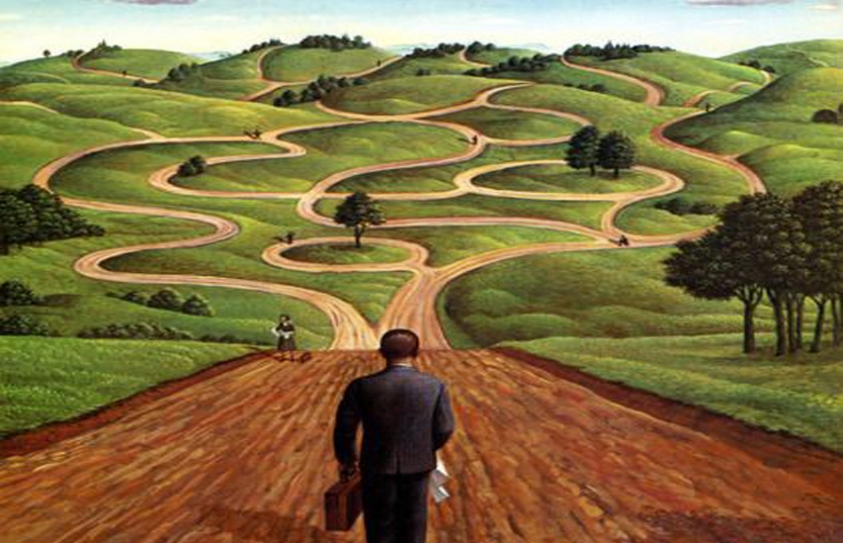 Renaming Places And Roads!!!
by Rinki Roy Bhattacharya
January 6 2017, 5:16 pm
Estimated Reading Time: 3 mins, 33 secs
The practice of renaming is often a political gimmick. Or it may be some individual politician's fetish to grab mileage. The familiar ritual has existed for years. Cities, airports, railway stations, roads are frequently renamed by the civic authorities, by politicians. A recent case is West Bengal. As Mamata Banerjee awaits the Cabinet's nod to rename the State, we continue to call it by its old name, West Bengal. Madras was rechristened Chennai. Bangalore – became Bengaluru, Bombay – Mumbai. We may cheerfully argue "what's in a name?" Obviously there is a lot in a name for the ritual to survive, in fact, thrive.
Roads however are the most popular targets for renaming. Take Perry Cross road next to where I live. Until the late 1970s, actress Baby Nanda lived on Perry Cross in her massive villa. That road was renamed to honour her renowned father – Master Vinayak during her stay. Then parts of Carter Road are renamed after composer Naushad – and director Hrishikesh Mukherjee. Both were long time residents of the sea front. If you ask an Ola cab to take you to Master Vinayak Marg, he will be clueless. The name Perry Cross is still in usage. Thankfully there are few exceptions to the rule of politicians hijacking credit. Local corporaters have risen to the occasion following fan and family initiatives. This is especially true in the case popular film industry legends. Up on Pali Hill is the Rajendra Kumar Chowk. It is close to his former residence Dimple. Not to forget that Pali Hill had been renamed, Nargis Dutt Marg. There is no road yet, however named after the iconic Madhubala or Meena Kumari or Sanjeev Kumar…
On December 24th, playback singer Rafi's 92nd birth anniversary, 16th Road Khar became Rafi Marg. A vote of thanks is due to the Rafi Foundation. On January 1st, 2017 maestro S.D. Burman's memory got a fresh boost. A local fan club named after him managed to get a chowk on the junction of Khar Pali and 14th road. Whether the name will stick or not, Sachin Deb Burman's fans have a reason to celebrate. Renaming a road, whoever initiates, is a token gesture after all. And Rafi saab, S.D.Burman will live as long as melody lives. This brings me to January 8, 2017. My father Bimal Roy's 51stdeath anniversary. I ruminate on this strange yet happy ritual of name changing on the eve of a tiny alley being renamed after my father that noon. Sometime in 2002, I approached Shri Sunil Dutt, then our local MP. He held my father in great regard. That appeal was accepted at once. The problem however arose when we had to pinpoint a road worthy of renaming. Mount Mary Road residents, understandably, were against renaming it. Ideally that was the road. Father lived in No.5 Mount mary Road from 1953 till 1966.
The issue dragged on. And, I put it behind me. Out of the blue I heard that the proposal has finally been sanctioned. Some others too heard the news.
That little lane off the main Mount Mary Road will be adorned with an elegant Plaque declaring it BIMAL ROY PATH. It is unnecessary for me to add how delighted I am at the prospect of a road named after my father. It feels wonderful that the lane opposite the demolished Godiwala where we grew up, will be known from January 8th as BIMAL ROY PATH. It is a narrow unnoticed downhill lane in the famous Mount Mary area. Perhaps quite appropriate too. Godiwala Bungalow has vanished forever – but it is the same spot. I realise, renaming the road alone will not keep my father's memory alive. His unforgettable films will keep the lamp burning forever in public memory. Does the musical chair played with names matter to the general public? As train loads of weary commuters rush to work on a busy crowded street do they have time to notice a plaque or the road sign? "For they have no time to stand and stare!" That is the million rupee question…