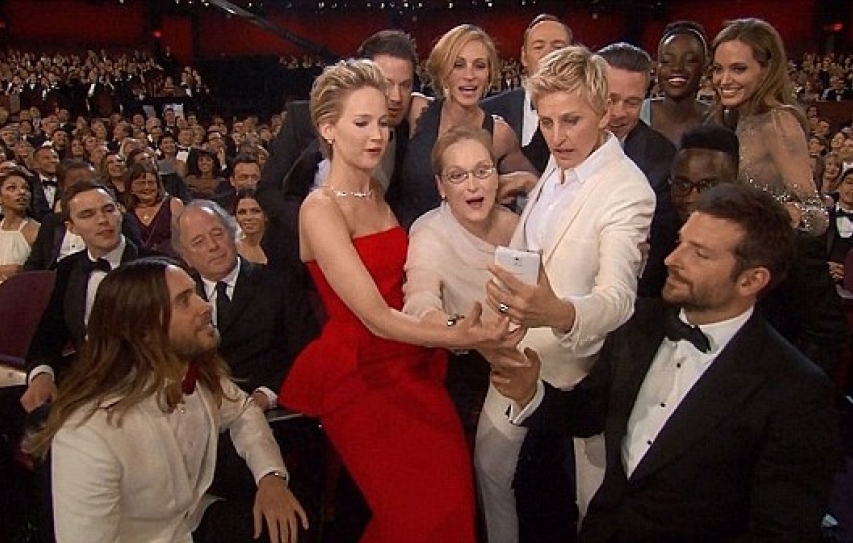 Ellen's Oscar Selfie Was The Greatest Selfie Ever Because It Raised $3 Million For Charity
by The Daily Eye Team
March 7 2014, 4:35 pm
Estimated Reading Time: 0 mins, 35 secs
By now, we've all seen Ellen DeGeneres' record-breaking star-studded Oscar selfie that broke Twitter on Sunday night.
(In case you somehow missed it, the image below temporarily crashed Twitter and currently has more than 3 million retweets — the most ever — topping the famed post-election tweet in 2012of President Obama hugging his wife, Michelle.)
Some have questioned why DeGeneres used a Samsung Galaxy Note to snap the photo which included such Hollywood heavyweights as Jennifer Lawrence, Bradley Cooper and Meryl Strip. Samsung was an official sponsor of the Oscars, but the awards-show host decided to "organically incorporate the device into the selfie moment," the company told Tech Crunch.