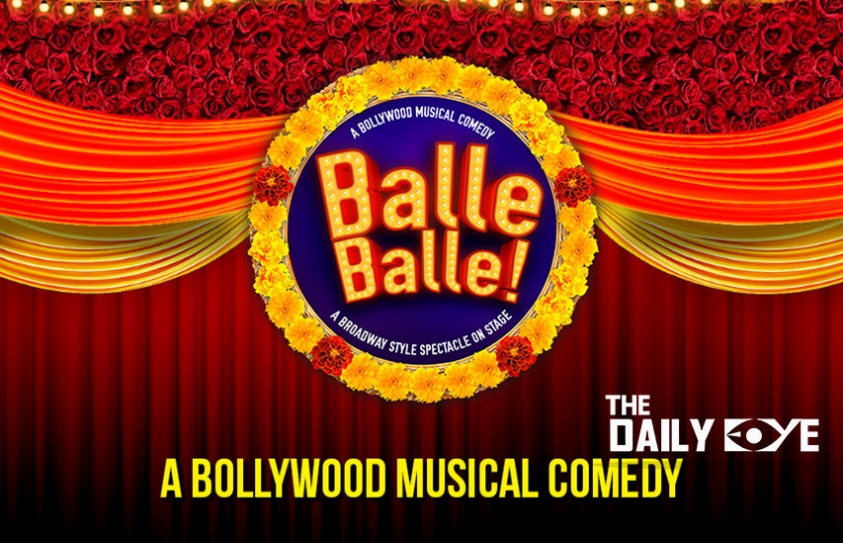 Wedding-Go-Round
by Deepa Gahlot
December 23 2017, 8:53 pm
Estimated Reading Time: 2 mins, 38 secs
It has already been established that Bollywood loves romance and weddings—every year there are a handful films set around noise and bustle of traditional weddings. It was inevitable that theatre would also follow suit, and plays like Blame It On Yashraj, Ladies Sangeet have been set around the theme.
Viraf Sarkari's (one of the three heads of event management giant Wizcraft) has also picked up on this Bollywood favourite and and transferred it on stage with his latest play, Balle Balle. It is clearly targetted at people who would be happy with watching a splashy, kitschy band-baaja-baraat production-- for audiences that
might want a change from watching a romantic movie at the multiplex but only to watch a romantic play at the theatre.

YouTub
Add to the thin plot, grand projected 'sets', well-choreographed Bollywood songs fitted into the story with a dash of humour, and Balle Balle is a crowd pleaser-- but not for those who want their theatre to be powerful or thought-provoking.
Wizcraft has also done in Mumbai what they did Broadway style in their Kingdom Of Dreams theatre in Gurgaon (Delhi)-- running one production for a long time at one theatre (in Mumbai at Balgandhrava Rang Mandir in Bandra).
Balle Balle is set in Patiala, where Nisha, in love with wedding planner Nikhil, can't marry him till her older sister Isha gets married. Also, she is scared of the wrath of her father, who is brought on to the stage with 'Singh is King' chants, carried on the shoulders of his black-clad henchmen. When he walks, his footsteps
boom.
Meanwhile, Canadian singer Swag reluctantly agrees to consider an arranged marriage and arrives with is grandmother, mother and aunt to see Isha. They happen to see Nisha first and decide she is the girl he
will wed. When Swag sees Isha he falls in love with her, but nobody has the nerve to tell Papaji.
So as the wedding ceremonies get underway-- with a lot of noise, song and dance-- you know the knot will untangle. In a romcom nobody gets hitched to the wrong person.
The singing is live-- could be much better-- the dancing is energetic, and there are some lovely set pieces, like the song atop a truck with the projection creating the impression that it is moving. Or the song when Swag falls for Nisha. The colours are so bright, and the sound so loud that after stepping of the theatre it takes a while for the eyes and ears to readjust.
But why were the women all speaking in shrill fluting tones, and why, in a family kind of play is there some vulgarity to do with a perpetually horny aunt and a trouser-dropping gay man? The accents vary from Punjabi to Marathi to faux Brit.
However, Balle Balle is earnest in its desire to make the show fun for the audience with enough 'wow' moments. If a production promises to be 'A Bollywood Musical Comedy' and delivers, then who's to complain.
And in the end, if there is an anti-khap, pro-woman and pro-tolerance message wrapped up in gilt, so much the better.