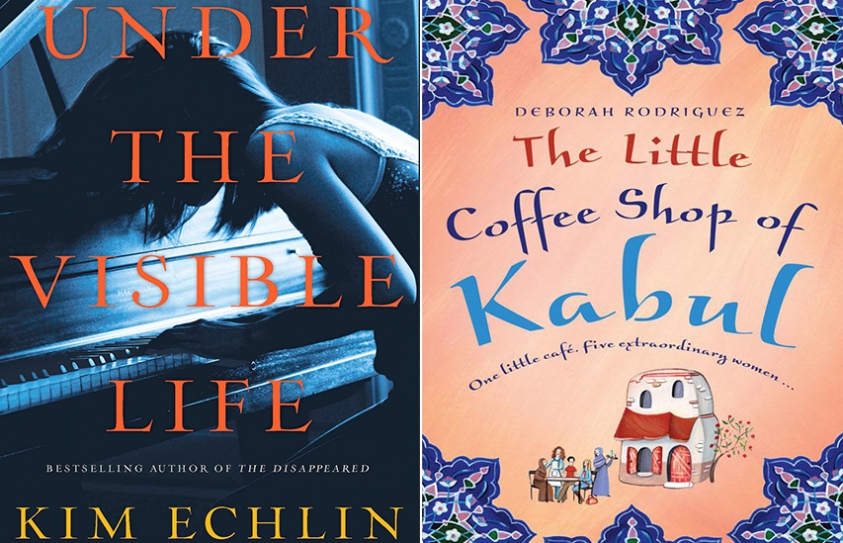 Kaleidoscope - Glimpses Of Kabul
by Deepa Gahlot
April 29 2016, 6:57 pm
Estimated Reading Time: 3 mins, 45 secs
Western women who do not have to live under oppressive conditions in strictly patriarchal countries like Afghanistan tend to romantisize the country's beauty and the nobility of the people. Books by Afghan writers tell another story altogether-- particularly of the horrific treatment of women--violence, forced marriage, purdah, isolation, lack of education and opportunity-- and their courage in coping with it.
Deborah Rodriguez's The Little Coffee Shop Of Kabul, about an American woman, Sunny, who sets up a coffee shop in war torn Kabul was a bestseller. Five years later comes a sequel, in which Sunny has returned to the US, leaving the café in the hands of Yasmina, her husband Ahmet and mother-in-law Halajan, all of whom appeared in the first book.
The Return To The Little Coffee Shop of Kabul intercuts Sunny's efforts to rebuild her life after the sudden death of her husband Jack, and the problems the new owners of the Kabul coffee shop face in a society that is resisting change.
Sunny is talked into taking over the Screaming Peacock vineyard that Jack had bought against her will. Joe, charming old Japanese man, and a young, vigorous Sky persuade her to stay on the picturesque island and give the business a chance. Yasmina's sister Layla comes to live with Sunny while she is still emotionally adrift, so she decides to hire Kat, an Afghan girl as an English tutor for her guest. Sunny is homesick for Kabul, even though it's a dangerous place and particularly tough on women.
The novel has its charms, and stories of women crossing all hurdles put in their path are always inspiring. Still, the book just about rises above regular, fluffy chick lit.
Kim Echlin's novel, Under The Visible Life is about the friendship between two women, both mixed race, both musicians, both caught up in destructive relationships and trying to makes sense of their lives.
Mahsa's Afghan mother had run away with an American man and settled in Karachi. Their happiness is shattered with Mahsa'suncles track them down and shoot her parents. In Pakistan and Afghanistan, honour killing is not even considered a crime. At thirteen, Mahsa is taken in by a stern uncle and his submissive wife. Still, she is able to teach herself music and find a piano to practice in a hotel, where she meets her first love Kamal.
Mahsa is sent to Canada to study and discovers a freedom unimaginable to women of her country. Just when she has started to soar, she is forced into marriage with a much older Ali. She has two children, and carrying on with her music becomes a constant struggle.
Katherine's mother Jenny grew up at a time when her own father could send her to jail for getting pregnant by a Chinese man. She has to fight to get her child back from foster care, fight to marry outside her race, and live all her life in a basement as if to hide from her past. Worse, her husband leaves her and returns to his wife in China, who Jenny was unaware of.
Katherine knows what disappointment is, when Theodore, or 'T', the black man she falls for and marries turns out to be fickle and faithless. She has to give up her dreams of a high flying musical career to look after her three mixed race children.
The two women are brought together by their shared love for music and their spirited piano playing. Women are considered lower species by the music establishment, still the two work hard and make a small place for themselves.
Even though the book is about the ability of women to beat the odds, Mahsa and Katherine are sort of half rebels—they never find the strength to break away from the men who enslave or disrespect them. The novel is readable and music is the glue that holds it, but Echelin never goes beyond a soap opera tone—the issues of race and gender discrimination, raise their heads sporadically, but are pushed to the background. It had the potential to be a much richer novel, if it had not managed to bring the outside in; isolated from the social turmoil surrounding them, Katherine and Mahsa's lives remain commonplace