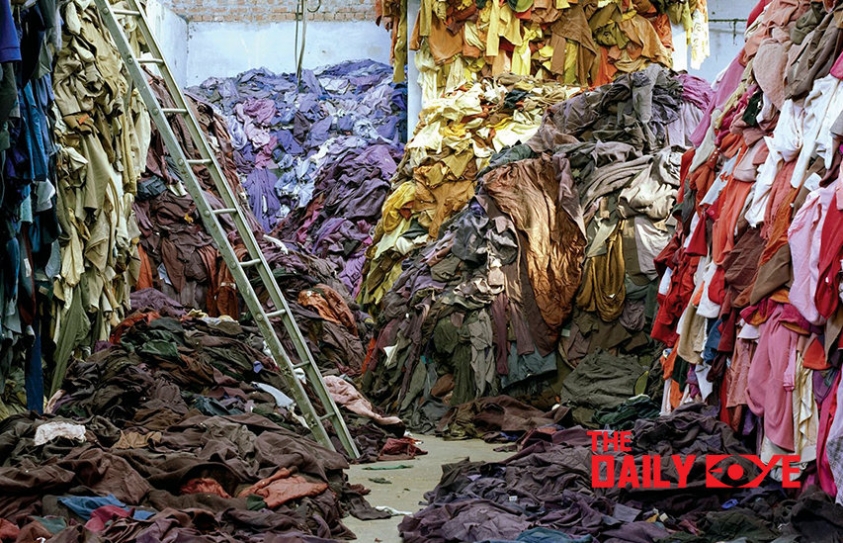 UN helps in shaping a Sustainable Future for the Fashion Industry
by Yash Saboo
August 20 2018, 6:19 pm
Estimated Reading Time: 3 mins, 36 secs
The 2.5 trillion USD fashion industry plays a major role in the global economy by supporting hundreds of millions of jobs around the world, accounting for over a third of total employment in some of the most important producing countries. It is also a fast-growing industry. Work by industry consortium, Global Fashion Agenda, and Boston Consulting Group predicts a rise of 63% in overall fashion consumption between 2017 and 2030, with increasing demand from developing countries leading us swiftly towards a point where over 100 million tonnes of apparel and footwear will be purchased each year.
But everything comes at a price. In this case, the success of fashion industry comes at a high environmental cost. According to the United Nations (UN), the fashion industry contributes to around 10% of global greenhouse gas emissions due to its long supply chains and energy-intensive production. The industry consumes more energy than the aviation and shipping industry combined.
Michelle Yeoh, UNDP Goodwill Ambassador and Actress(YouTube)
According to Carbon Trust, fast fashion is leading to mountains of post-consumer waste being produced. In turn, this leads to problems such as the rapid increase in damaging plastic microfibers from polyester fabrics and artificial suede making their way into ocean ecosystems.
Cotton is heavily associated with freshwater resource depletion. The majority is grown on irrigated farmland and the water footprint for just one kilogram can be 10,000 litres of water or more than 20,000 in parts of countries such as India.
For reference, to make just one pair of denim jeans, 10,000 litres of water is required to just grow the one kilo of cotton needed for the pair of jeans. In comparison, one person would take 10 years to drink 10,000 litres of water.
Certain activities lead to harmful levels of pollution, caused directly by the hazardous ingredients needed for dyeing and tanning escaping into the local environment.
Then there's climate change, which always remains in the picture.
But there are some exciting consumer trends, new technologies and innovative business models helping to lead the future of fashion down a more sustainable runway, thanks to UN.
With help of Climate Neutral Now, an initiative launched by the UN Climate Change in 2015, aiming at encouraging and supporting all levels of society to take climate action to achieve a climate neutral world by mid-century, as enshrined in the Paris Agreement adopted the same year.
To avoid the worst effects of climate change, science tells us that we must limit global temperature rise to less than 2 degrees Celsius, which is also the central goal of the Paris Agreement. To achieve this objective, relying solely on the governmental action will not be sufficient.
The industry is doing this by shifting to sustainable materials. Lyocell, for example, is made from wood pulp and has a low environmental impact in its production and processing when compared to alternatives like cotton, although this comes with higher costs. But the ongoing sustainable trend will surely figure out a technique by which Lyocell becomes widely usable in the upcoming years.
Next up, making clothes that last just three months longer can help cut 3% from the carbon, water and waste impact of companies in the fashion supply chain, according to WRAP's Sustainable Clothing Action Plan.
The UN Alliance for Sustainable Fashion, co-sponsored by 10 UN organizations including UN Climate Change is a collaborative initiative and a good example of how climate change can be tackled in the fashion industry. To help build awareness around fashion's impact on the environment, UN Development Program Goodwill Ambassador Michelle Yeoh explains the use of forest based materials for sustainable fashion in this video "Made in Forests".
UN Climate Change encourages sustainable fashion through its Climate Neutral Now (CNN) campaign which connects organizations that want to offset carbon emission with investments in carbon emissions reductions across the developing world.
The last but not the least is to implement the "good" strategies. One prominent example in the industry is Sweden fashion giants – H&M. H&M announced in April 2017 that they are aiming to become 100% circular by 2030, meaning that they will only use recycled or other sustainably-sourced materials.
Others leaders are setting similar goals. This means that many in the industry are waking up and recognizing that business-as-usual cannot last much longer.