The Storm In A Teacup
by Dr. Sandeep Goyal
December 9 2020, 12:05 am
Estimated Reading Time: 4 mins, 55 secs
Dr. Sandeep Goyal puts down his thoughts on the recent developments in the F&B industry after FSSAI's 'Eat Right India' campaign angered The Coffee and Tea boards in the country.
"Swap your beverage from tea/coffee to other freshly made alternatives like lemon water, chaach or soup. #HealthTips, #EatRightIndia, #HealthForAll", said the FSSAI in a recent post festival-season social media campaign, that seems to have instantly brewed a storm in a teacup. Quite literally!
The Food Safety and Standards Authority of India (FSSAI) last month winged its way into a needless controversy of its own making, by championing lemon water, chaach and soup over tea and coffee. The tea and coffee lobbies are up in arms, and rightfully so; they're demanding scientific proof from the FSSAI to back its claims.
Stung by the backlash, the FSSAI quickly removed the offending media post, but the damage had already been done. The Indian Tea Association reacted strongly tweeting, 'Drastically wrong proposition. It may spread the wrong impression about TEA. Already scientifically established, tea has many health benefits, which no other beverage can offer!'
The Coffee Board was equally upset and shall be taking up the issue for discussion (and presumably condemnation) at its next meeting. The Tea Board, meanwhile, has taken up the issue with the Union Ministry of Commerce and asked it to intervene by getting the Ministry of Health to pull up the FSSAI, for misleading tweets. Whew!
Somehow, another tweet, also part of the FSSAI's 'Eat Right India', which purportedly said, "Break up with sugar: If you are craving dessert or other sweet treats, opt for fresh fruits instead", escaped the attention of Sharad Pawar and the sugar lobby! The FSSAI had apparently suggested that, 'in the foods you make, the sugar can be replaced with spices like cinnamon or nutmeg to add to the sweetness'.
A perfect recipe for a controversy, for sure isn't it? If the sugar guys had latched on, the interactions on the subject would have been anything but sweet.
Why would FSSAI run an 'opinionated' campaign like this? All that the FSSAI spokesman needed instead to say in what seemed like a weak defense was that, "Consumption of any food is a personal choice, however, FSSAI encourages safe and healthy eating practices. So, the general public is urged to make informed choices". The moot question is whether those so-called 'informed choices' need to emanate from the FSSAI?
FSSAI is an autonomous body established under the Ministry of Health & Family Welfare, Government of India. It has been established under the Food Safety and Standards Act, 2006, which is a consolidating statute related to food safety and regulation in India; therefore, responsible for 'protecting and promoting' public health through the 'regulation and supervision' of food safety. Denigrating tea and coffee or even downplaying the usage of sugar has therefore to be interpreted as 'protecting and promoting' chaach and fruits at one end, and the 'regulation and supervision' of dessert on the other, perhaps!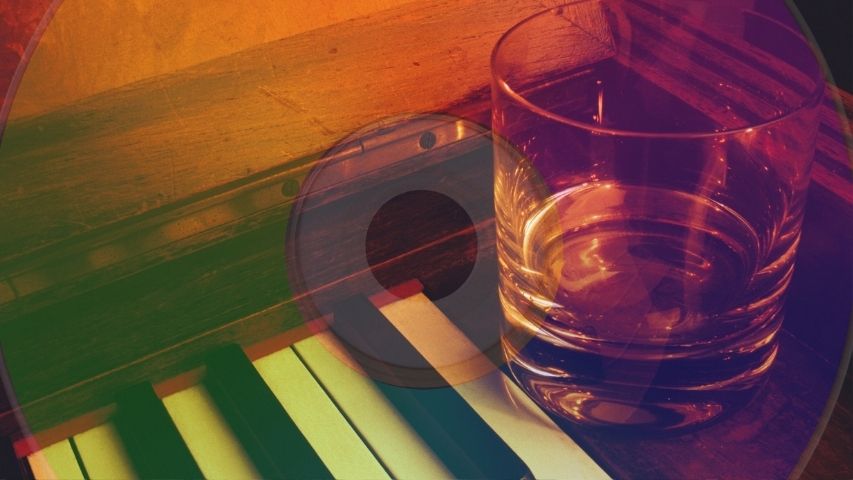 But the FSSAI does believe, right or wrong, that it needs to lead the discourse on 'Eat Right'. In a bid to create awareness about the harmful effects of a non-balanced-diet, the Food Safety and Standards Authority of India (FSSAI) had in July 2018 unveiled a nation-wide campaign, 'Aaj se thoda kum' (Slightly less from today) featuring actor Rajkummar Rao, to urge citizens to reduce intake of salt, sugar and fat. FSSAI had also launched a microsite to help the consumer access tips and information on eating right. An artificial intelligence (AI) powered chatbot, 'Food Funda', was also created to address food-related consumer queries. Results of the campaign are unknown.
So, the FSSAI would perhaps do well to look at more pressing matters in the food domain. I have written relentlessly in the past on surrogate advertising of liquor and how marketing to those below Legal Drinking Age (LDA) needs to be controlled. In the current India versus Australia cricket series underway, Jacob's Creek is unashamedly promoting its Australian wine as music CDs on Sony Ten. But FSSAI is more worried about chaach! Glenlivet is happily proclaiming that it sells books - and the FSSAI is merely playing it by the book!
Forget my bee in the bonnet (!!!) about liquor; even the honey traps being laid in the Dabur versus Marico battle deserve FSSAI attention. Last week, the environment watchdog CSE had issued a study claiming that leading honey-makers' products, including those of Dabur, are adulterated with sugar syrup. That stirred up a hornet's nest with Marico waking up and getting into a war of words, on Nuclear Magnetic Resonance Spectroscopy (NMR), with Dabur and NMR testing, which provides analytical data regarding the type, quantity. And, arrangement of atoms in chemical systems, liquids and solids started to make headlines. NMR helps verify purity claims on a wide variety of issues ranging from chemical structure analysis of liquids and dissolved solids (hence sugar syrup adulteration, if any), de-formulation of products, quantification of mixture components, kinetic and temperature studies of reaction mixtures and characterization of polymers, including structure, co-monomer ratios, end groups, average molecular weight (MW) and more.
Both Dabur and Marico are accusing each other of having failed the NMR test. It is in matters such as these, that the FSSAI, and not the ASCI, should be in the forefront of uncovering the truth and reporting to citizens.
Somehow in India the institutions that we create do not always understand their own mandate. And in the process end up doing what is none of their business; ignoring and negating their actual raison d' etre.
Note to FSSAI: Forget chaach, go get Jacob's Creek!
Source: Campaign India