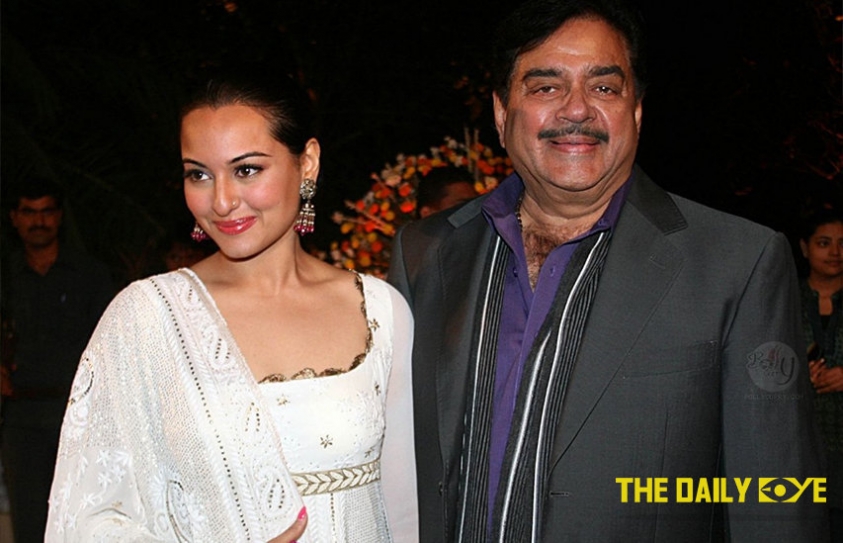 #MaukeKePankh: The Sinha Family to promote Girl Child Education
by Yash Saboo
November 13 2017, 5:45 pm
Estimated Reading Time: 2 mins, 32 secs
One child, one teacher, one book, one pen can change the world - Malala Yousafzai
Beti Bachao Beti Padhao is a social campaign of the Government of India that aims to generate awareness and improve the efficiency of welfare services intended for girls. On National Education Day the father-daughter duo Sonakshi Sinha and Shatrugan Sinha launched a video promoting the campaign starring Sonakshi, with Shatrugan's voice over.
Sonakshi Sinha "On National Education Day, I hope this inspires people to change their mindsets n understand that every girl deserves to be educated n treated as an equal. @kusshssinha n I are happy that we could work with @ShatruganSinha for the 1st time on this important cause. #MaukeKePankh".
This ad wants the nation to change their perception and wants everyone to strongly support educating the girl child. Sonakshi appears in various avatars like an astronaut, lawyer, and a boxer which shows that there is no limit to what a woman wants to become. She can be whatever she chooses to be.
Sonakshi is also shown doing home chores in the same avatars indicating that women can manage both home and work at the same time as they are the ultimate bawse!
The voice over by Shatrughan says, "It can be as vast as the sky or infinite like darkness. She can dream big and be ambitious, or be still like an empty afternoon. Her eyes can gleam with playfulness, or be blinded by smoke from the clay oven. Her resolve be relentless, strong be her actions. May victory ad progress be her choices. Let daughters be our strong foundation. And not a liability or burden. Let every home find the diamond within. Let's begin a new era with new perspective"
Kussh S Sinha, Sonakshi's brother, also collaborates for the ad, who also took to Twitter to share his opinion. "#MaukeKePankh is finally out today on the occasion of National Education Day. I hope the film inspires everyone to support and encourage girls to dream big and turn their aspirations into reality. Let us resolve to educate our daughters. #Educate #Empower #Equalize.", he wrote.
"It was a big responsibility on me as I was taking my accomplished father and sister, so I had to justify and do justice to their talent. Through Sonakshi's part, we wanted to show the various professional choices women can make in her career," Kussh says in an interview with PTI.
Educating the girl child has always been a highlighted topic in the country. Despite education being offered as a fundamental right, more than 40% of India's children drop out of elementary school – and the country has more than 287 million illiterates, 37% of the global total. Moreover, 40% children are stunted in India, which means they don't grow to their full potential because they don't get the necessary resources. India has the most number of uneducated girl child!
I hope more such ads like Mauke Ke Pankh are released in the future to raise awareness amongst people.