Ghost ghost na raha
by Khalid Mohamed
December 18 2020, 12:00 am
Estimated Reading Time: 6 mins, 4 secs
Khalid Mohamed strives to sit patiently through the season's supposed scarefest, Durgamati - the oddball series Bhaag Beanie Bhaag… and finds some comfort in the suspense thriller Double Jeopardy.
This is an ode to miscellaneous discords, all resulting in the deafening tooting of vocal chords. How much everyone but everyone screams their lungs out in this supposed story of a ghost (make that a bungalow ki bhootni) that it seems to be an unwelcome invitation to an ear-roast. Do keep cotton balls handy, please, to muffle the faux para-normal truffle. Truly, there's far too much of high-decibel ruffle-'n'-kerfuffle.
Or keep the remote control close, very close, to pump down the manic sound pound. Zounds, director G. Ashok's Durgamati: The Myth (since the earlier title DurgaVati, may have rung a bell or two of Bhansali saab's PadmaaVati), is a potpourri of the same helmer's Tamil-Telugu hit Bhaagamathie (2018) - or almost a xeroxed copy, I can announce, since I had the misfortune of wading into the original. Alack and alas, those are the things I do to add some zing to my arid life. Gripe.
Never you mind though. Emboldened by the trade buzz that this one could be as delicious a ras malaiya as the Akshay Kumar glowcase Bhool Bhulaiyaa of yore (2007), chances were that Lady Durgamati wouldn't be a crashing bore. Sorry, no such luck in this tuck-shop overpopulated essentially with plenty of thieves and cops spinning away like tops. Needless to be-bop, at the length of 155 minutes, it could have surely been done with a major trim-`n'-crop.
Yawnyway, over to IAS officer Chanchal Chauhan (Bhumi Pednekar), who, true to her name, is quite a Chanchali Manchali. Garbed in the crispiest of handloom saris, she strides down steep staircases as if she was trained in a hup-two-three P.T. march. That's until she's accused, wrongfully or rightly, of murdering her boyfriend, a Stanford University-returned Stubble (Karan Kapadia - awkwardly overwrought) who… (pause) crusades for the cause of the underprivileged in the rural belt. Shocking! What could the Stubble have done to deserve such a quick exit in cold blood from the script? Don't even ask.
Next, swirling in the deep waters of the screenplay, you're told that an incalculable number of priceless antique temple idols are being stolen by a serial mastermind, not that the Stubble resembled one from any angle. Clearly, the plot's in one wrangle of a tangle. Cut back to Chanchal ma'am who's now being interrogated by a CBI officer Ms Ganguly (Mahie Gill, stiff as starch) who mixes up the streelings and pullings in her dialogue, besides converting an 'a' into an 'o', presumably because she's meant to be from Bengal. Tsk.
More: For some baffling reason, the interrogation is being conducted in a mega-cobwebbed bhoot bungli where the spirit of a Queen Bee from the British era still goes snarl-gnarl at night. Clearly not a morning person, this Bee or Not to Bee. Hence, come nightfall and VFX-aided squalls, heavy-duty furniture going turvy-topsy, boom-doom blasts galore, are blared by the aforecited shattering sound effects. Or should that be defects?
At one extra-turbulent point, Chanchalji's body, soul and sari wardrobe are suddenly rented by the Queen Bee. "Eeeeeeeow, aaargh, hissssssss," milady Bhootni Bee goes, prompting the cops to summon a psychiatrist who declares Chanchalji to be schizophrenic. Off she's rushed to a mental asylum. Humm de dumm.
By the way, throughout a blizzard of flashbacks compound the cat's cradle of confusion. And if you're wondering why an honest-to-goodness politician (Arshad Warsi) keeps popping up like a Jumpin' Jack-in-the-box, be informed that it's to deliver elementary political science lines of dialogue like, "The people have more power than the people in power!" You said it, boss.
Where this horror-crime saga is heading can be predicted as reliably as a BBC weather report on a good air day. Still the snag is that you're way past caring about what-happens-to-whom-or-why since none of the characters arouses your empathy, except to a degree for that murdered Stubble from Stanford - do hope Stanfordians don't give up on noble causes in the future. We need them, we do.
Of the cast, only Arshad Warsi and Jisshu Sengupta as an arrow-straight cop, even while being confined to micro-mini footage, knock out close-to-believable performances. As for Bhumi Pednekarji, ulp, she's usually convincing and nuanced, but here, like it or not, she put my teeth on edge. She couldn't quite walk the talk on the tightrope of nuanced acting and, regrettably, goes over-the-spinning top.
Summation: Colliding into people without masks today is way more scary than enduring Bhumi Pednekar in this ice-scream of a spookfest. Just can't summon up sufficient zest to say more. Snore.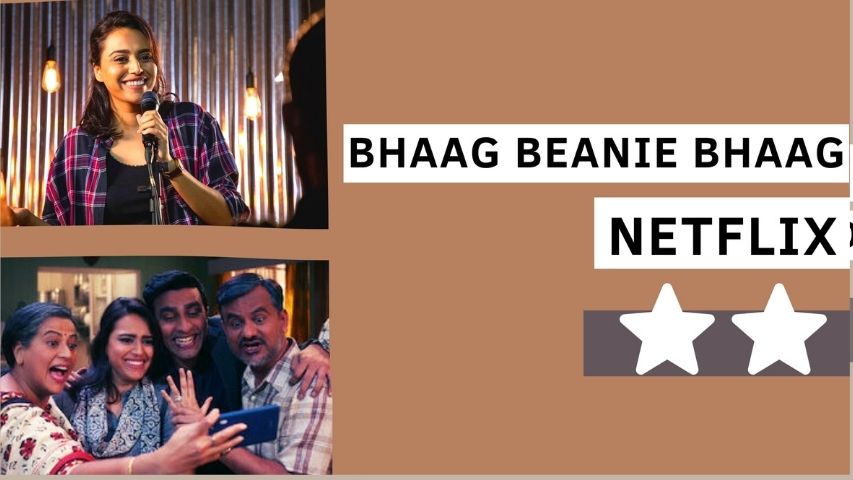 Eeny Beanie Minie Moe. Yeh lo, whatever tempted Netflix and 'creators' Ravi Patel and Neel Shah to attempt a desi retort to the American sparkler The Marvelous Mrs Meisel, which was about a spunky housewife who aspires to become a stand-up comedienne? That one had a three-season run, besides bagging awards by the armful.
Aah so Apni Boisterous Beanie (Swara Bhasker) fetches up as a similar wanna-giggle bachelorette, who rejects her marriage proposing fiance, besides irking her parents and even abandoning a 4 BHK-cosy house with a dish-washer no less. The jokes on stage unfortunately are as wafer-tin. And, about the only redeeming factor are the statements advanced in favour of women opting for unconventional career choices.
Such a well-intentioned theme aside, BBB suffers excessively from gags and speechlets which don't exactly make you go LOL or even tee-hee. Admittedly, Swara Bhasker is a competent actor, but not when the screenplay lacks a wow factor. Gratifyingly, the opening Beanie series in some sort of laugh-laugh land is restricted to six episodes, each swallowing up a quickie 20 minutes of your time and patience.
Deep apologies to the normally admirable Ms Bhasker. Here she affirms that she's no multi-tasker. Standing up or sitting down, she's about as amusing as someone slipping on a banana peel.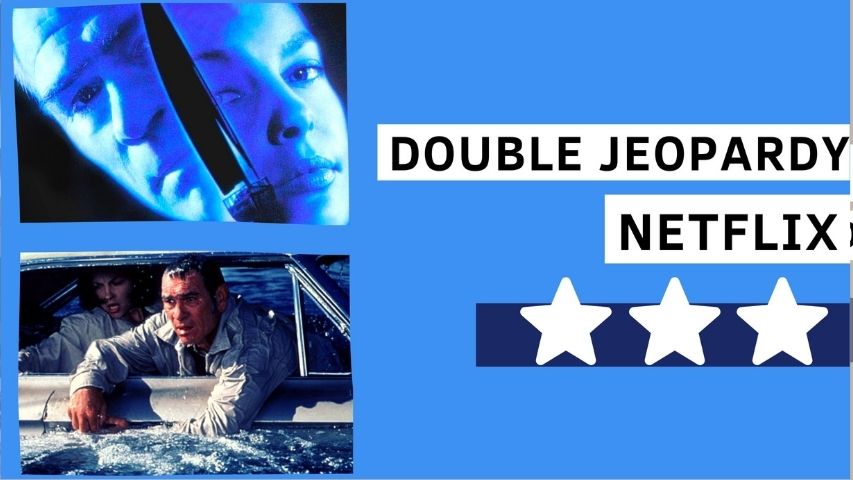 This old-fashioned and yet riveting thriller, dating back to 1999, helmed by Australia's Bruce Beresford (most famously known for Breaker Morant, Tender Mercies, Driving Miss Daisy) zooms in on a naïve housewife whose lovey-dovey husband is one of those suave art dealers.
Next: On being convicted of murdering her husband on a sailboat she's sentenced to six years in jail. Wail. Thanks to fellow inmates, she suspects that Mr Lovey-Dovey is more than alive and kicking. Go gal go, kill him now, because the law can't accuse you of murdering the same dude twice. Nice device.
Narrated super-slickly and at jaguar speed, never mind the loopholes in the dramaturgy, Ashley Judd as the betrayed wife and the redoutable Tommy Lee Jones as her parole officer, belt out thoroughly engaging performances. So make your day, go for this double whammy.