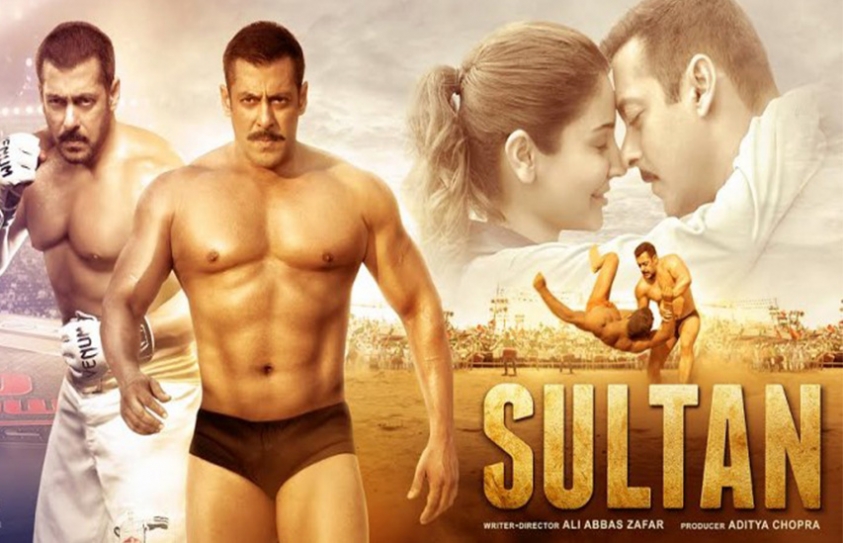 True Review Movie - Sultan
by Niharika Puri
July 11 2016, 1:53 pm
Estimated Reading Time: 2 mins, 17 secs
Cast: Salman Khan, Anushka Sharma, Randeep Hooda, Amit Sadh
Direction: Ali Abbas Zafar
Produced: Aditya Chopra
Written: Ali Abbas Zafar
Genre: Action, Drama Film
Duration: 170 Mins*
Pride comes before the fall. It is also the longest distance between two people. At first, it is Sultan Ali Khan's (Salman Khan) greatest strength. After wrestler Aarfa (Anushka Sharma) catches his eye but rebuffs his advances, he decides to step into her league. Sultan proves his worth and Aarfa relents more than easily. They marry, win numerous medals for India together on a host of international arenas.
Their dream of taking the wrestling world by storm during the Olympics crash-lands because of a personal tragedy. Their decline is on account of Sultan's pride, who realises too late that amends are due. Standing wistfully and with meditative patience outside the dargah for Aarfa daily does not salvage anything. She looks past him as she walks on. Both give up wrestling post the rift. Sultan gets his shot at redemption when Akash Oberoi (Amit Sadh) approaches him to participate in Pro Takedown, a mixed martial arts tournament, to represent India. The competition is already on shaky grounds in the popularity charts. Another failed season and it will be pulled off air. As one of the showrunners, it will be Akash's head on the line.
To resurrect his failing image, he needs a fighter who is capable and could do with the break. Two losers form an alliance for guts and glory, both seeking redemption in their own manner. Sultan is aided by his faithful friend Govind (an outstanding Anant Sharma) while Akash ropes in erstwhile underground brawler Fateh (Randeep Hooda) to train Sultan. As the diktats of mainstream cinema must go, it all ends happily.
Sultan is not a bad film. But it would be a stretch to call it Salman's finest (whether performance or story-wise). That distinction still belongs to Bajrangi Bhaijaan. What could have been a potentially powerful sports drama is derailed by unneeded songs and an extended first half which features romantic interludes between the leads. Sultan takes up wrestling because he loves Aarfa, Aarfa quits wrestling because she loves Sultan. There is too much sappiness and some regressive thought despite the lip service the film tries to pay to feminism.
Cue the insane training montages and the wins. Side-step the fact that Sultan can train in a few months what takes professionals years of strenuous penance to be able to execute the moves that they do. This little disservice aside, Sultan delivers as an Eid release. A tad too long with one song too many, but this is still a better watch than the superstar's initial brain-dissolving outings. Give it a try and it has its sparkling moments.