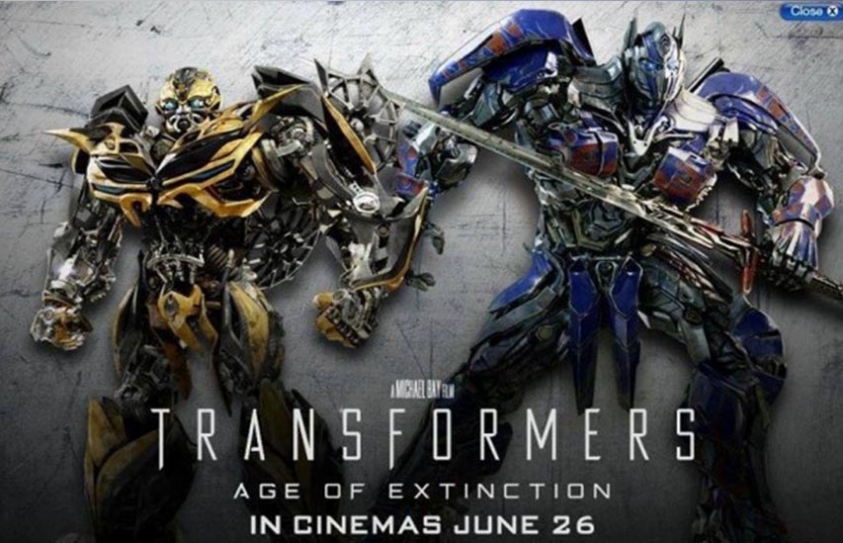 True Review: Transformers - Age of Extinction
by Shiv Bhalla
June 28 2014, 6:58 am
Estimated Reading Time: 2 mins, 29 secs
Critics Rating: 1 STARS*
Cast: Mark Wahlberg, Stanley Tucci, Kelsey Grammer, Nicola Peltz, JackReynor, Bingbing Li, John Goodman, Ken Watanabe, John DiMaggio, Reno Wilson, Peter Cullen, Micheal Bay,
Direction:Micheal Bay.
Produced: Don Murphy, Tom DeSanto, Lorenzo di Bonaventura, Ian Bryce
Genre: Action.
Duration:2 hours 46 minutes
Another horrendous mess courtesy Michael Bay, seemingly impossibly, he has gone beyond the standards of gratuity set by the previous transformers films; to outdo himself with the horrific, plotless film that is Transformers: Age of Extinction.
A complete replication of the plot, or lack of a plot rather; of the previous films of the franchise, juvenile melodrama, flat characters and outrageously poor attempts at wit and humour lay the foundation for an awkward, far too lengthy cringe-worthy two and a half hours in the cinema; nuanced by the subtle brushing sound of the shuffling feet of fellow cinemagoers as a chorus of restlessness in anticipation for the film to come to a close. Unworthy of being called a film, 'Age of extinction' is a glorified animation demonstration depicting the cutting edge horizons that today's CGI technology has come to. The fact that the film is in 3D is testament to the fact that cash cow blockbusters are becoming far more blatant in their already obvious agendas to milk the last drop out of over processed, shoddily written, formulaic stories.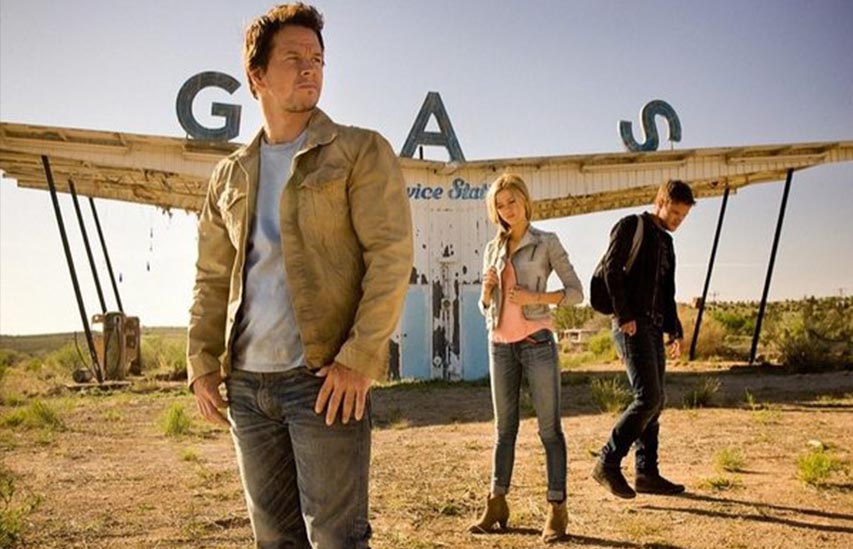 When it comes to performances and characters, the film was full to the brim with ignorant stereotypes, gender objectification, boring black and white characters with no individuality or profound sense of conflict. Mark Walberg's face and star status was all he had to offer, utterly disappointing considering that the same actor brought such depth to 'The Departed'. The narrative lacked any sense of pace or tempo, and at times took itself far too seriously, while others, seemed like eight year olds were brought into the scripting process just to have a go at it. Logical fallacies galore, the Autobots threshold to abuse varied wherever it suited the story; juggernauts at some moments and puny delicate houses of cards at others.
Although alluring and breathtaking in design, the animation and CGI was hugely gratuitous as it did in no way add to the aberration of a script that was 'Age of Extinction'. Throwing 3D in as the icing on the cake does not make a case for the overproduced blockbusters that undermine the intelligence on their audience and creating a generation of intellectually stunted children with an appetite for destruction. Although the scoring, editing, cinematography and other specifics were pristine, it's a shame that these kind of resources cannot be put together to recreate intelligently designed stories like the works of H. G. Wells or Isaac Asimov. It is disappointing and discouraging that a director who is evidently getting worse at making films is given the opportunity to further desecrate cinema. There's nothing left to say.