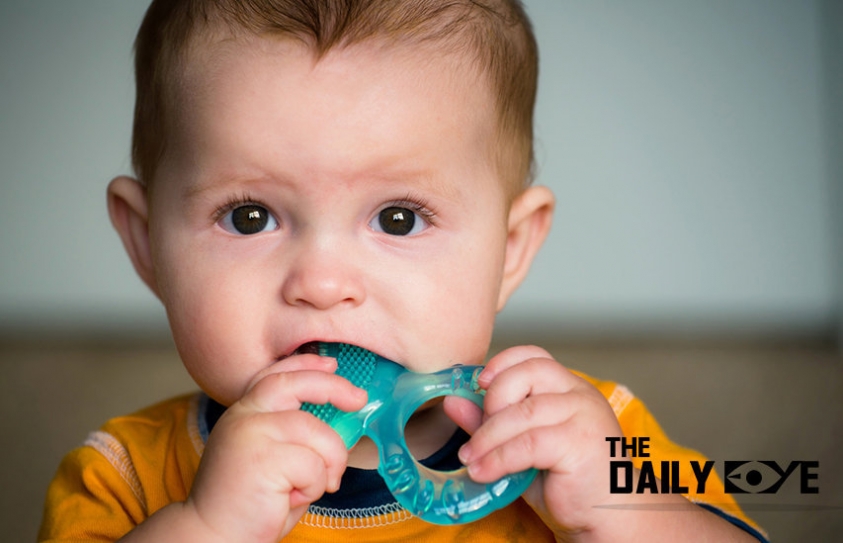 Share the Childbirth Stories in all their Gore and Glory
by Yash Saboo
April 10 2018, 4:36 pm
Estimated Reading Time: 2 mins, 39 secs
Watching childbirth on national TV is something you would avoid while having dinner (or anytime) because it isn't which fits in the category of 'entertainment'. Yet, people call childbirth magical and thus, we have One Born Every Minute, a fly-on-the-wall documentary series filmed in a maternity unit, back for an eighth run.
The show is definitely different from the usual shows. It's not all about babies popping out of their mom's wombs. There's time to kill during the respective labours, so you learn a lot about the subjects – and the midwives – at Liverpool Women's Hospital. There are different stories about different people. Brooke and Tim, being one of them, conceived their first child while at university: "I got pregnant while stuffing my face and watching DVDs," she said, as they argued over the name and bet on the weight of their imminent arrival (Tim was gunning for a whopper over 10lbs, Brooke, understandably, not so much). 16-year-old Courtney was supporting her mum, Tara, 36, as her birthing partner: "I don't want your foo-foo juices on me," said the teenager, not entirely supportive.
Source : Willing Life
"The little things in life do make you happy…I get satisfied just looking at the sky," says one of the mid-wives. The births were messy, noisy, occasionally scary but all special.
It is these special stories that need to be shared. A book called My Birth, by artist Carmen Winant, discusses the need for such stories. Very few people, she writes, ask her about what it's like to give birth. "The delivery of another human being: weren't they curious about its effect?" she asks. But sometimes she wants to say: "Just ask me," providing a long list of questions that she would be willing to answer, including: "Can you describe the quality of pain? Did you fear for your life? Did you have the sense that you were giving birth to yourself? Did you experience orgasm? I would add, from my desk littered with crayons: 'Did you try to make the doctor like you? How did you sleep that night? What did the room smell like? How do you feel when you think about it today?'" In New York, Winant is exhibiting thousands of found photographs of women giving birth (including one of her mother) and, looking at the pictures online, after the shock of seeing something that has remained private for so long, the effect is slightly dizzying.
There have been a number of campaigns against Facebook and Instagram, objecting to the censorship of images of childbirth. Which inevitably makes you wonder about the effect of this, this absence of images depicting the dilated bloody reality of birth, rather than the One Born Every Minute-style sanitized and pixelated edit. Many of us approach it with a certain horror, having never seen or heard the many truths of what we're heading for, and one grim effect of that is that we have no idea of our place in the room, other than the birthing object that something happens to.