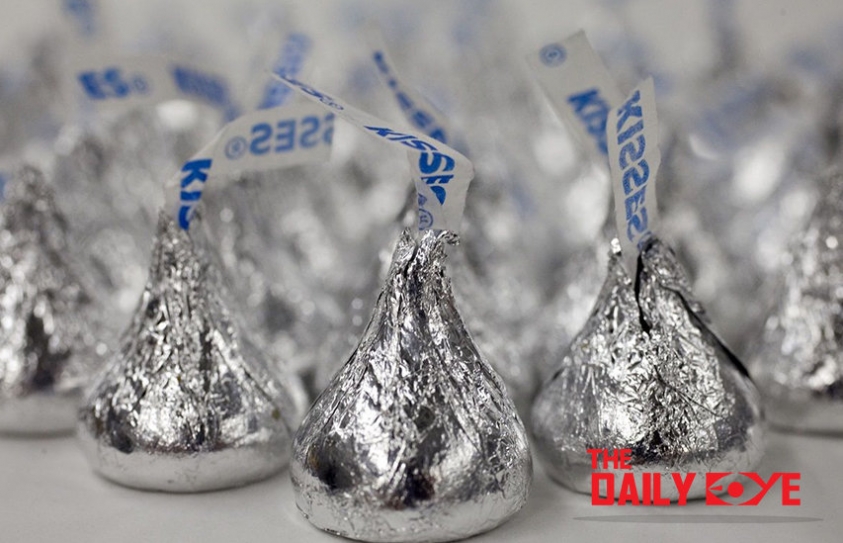 Hershey's $500 Million Story of Sustainable Kisses
by Yash Saboo
April 11 2018, 4:30 pm
Estimated Reading Time: 2 mins, 36 secs
Scientists found that the UK chocolate industry produces about 2.1 million tonnes of greenhouse gases in a year. A study, published in the journal Food Research International, looked at the carbon footprint of chocolate and its other environmental impacts. Therefore, Hershey, one of the most famous chocolate makers in the world is all set to make its famous Kisses chocolate greener. To do this, Hershey Co. is spending $500 million in the hopes of producing its iconic chocolate from more sustainable cocoa.
Source : Fortune
Through its so-called Cocoa for Good program, the company will invest the funds through 2030 to support four key areas: nourishing children, empowering youth, building prosperous communities and preserving natural ecosystems. The initiative's goals include eliminating child labour and increasing shade-grown cocoa, which can be productive for as much as 15 years longer than plants grown in full sun. The news was first reported by Bloomberg.
"As a critical player in the cocoa value chain, we are committed to doing our part. The Hershey Company has been partnering with key stakeholders in the cocoa sector for more than 100 years," said Hershey's Chief Procurement Officer Susanna Zhu in a press release.
The investment will go toward efforts to improve child nutrition, increase household income, eliminate child labour, and preserve the natural ecosystems by aiming for zero deforestation in cocoa-growing areas. Hershey hopes it will improve the lives of thousands of farmers in West Africa, where about 70% of the world's cocoa is grown.
It's an important step. The bitter side of the chocolate trade has been well-documented, including in a 2002 film called The Dark Side of Chocolate, which revealed slavery and child trafficking in the industry. The environmental impact is clear, too. As much as 40% of the world's cocoa comes from Côte D'Ivoire, where rainforest cover has been reduced by more than 80% since 1960 as cocoa traders reportedly buy cocoa beans grown illegally inside protected areas in the country.
"Cocoa is a tremendous part of the livelihoods for the people of Côte D'Ivoire and public-private partnerships are critical to improving the lives of people living in cocoa communities and protecting our precious natural resources," H.E. Daniel Kablan Duncan, Vice President of the Republic of Côte D'Ivoire, said in a statement.
The company's new program will start with a focus on Ivory Coast and Ghana, the world's top cocoa producers. Hershey is seeking "a holistic" approach to sustainability and has plans to reach other producing areas in the future, including in South America, Zhu said. She and other company executives have met with Ivorian government officials, private sector executives and small farmers to discuss the project.
About 95 percent of world cocoa output is produced by small farmers, many of whom still use traditional growing methods. Because global yields have stayed stagnant, supply increases have come primarily through expansion of cultivated areas. Ivory Coast, the No. 1 grower, lost 64 percent of its forest cover from 1990 to 2015 largely because of cocoa farming, according to IDH, a sustainable trade initiative.