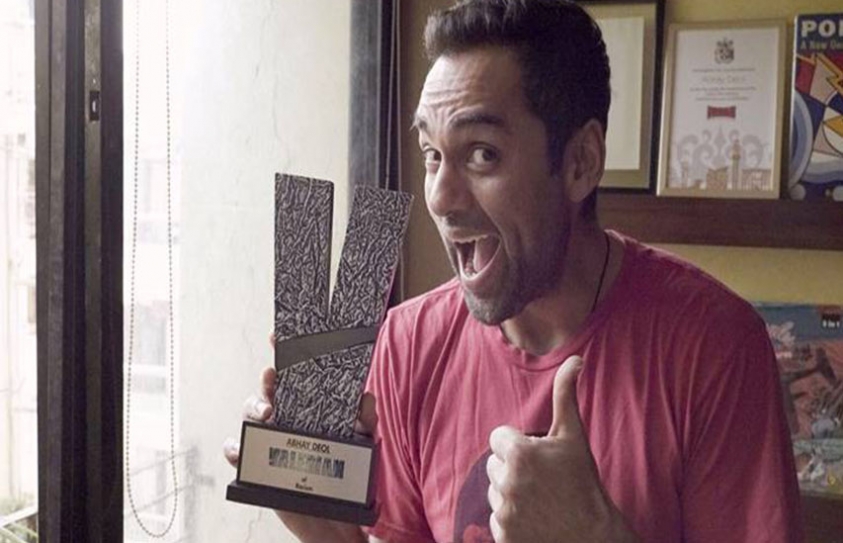 Breaking Silence: Actor Abhay Deol Advocates Anti-Racism
by Shubhangi Jena
July 17 2017, 8:53 pm
Estimated Reading Time: 2 mins, 12 secs
A five-minute de trop commercial break in the middle of your favorite show projects a flood of graphically designed promotions of some magical products that claim to have been transforming people lives since the advent of civilization or so. The second half phrase might seem exaggerated but so are the adverts that scream about their bravados. Almost every household has its shelves lined with a range of depilatory creams, fairness-enhancing products, hair-smoothening packs et al. But the lingering question that goes unattended is – do they really live up to the tall claims?
Actor AbhayDeol shattered the long lurking silence regarding racism that seems to be promoted in the garb of comeliness-enhancers or the colloquial common 'fairness creams'. In his tweets and online posts, AbhayDeol has handed a mirror to all those promoting such products and has also received recognition for the same. The creators of 'Valerian' and 'The City of a Thousand Planets' have lauded his stance and awarded him with the ' Valerian of Racism' trophy and rightly so.
The actor has also previously been noted to voice out bold and justified statements regarding the ongoing socially unacceptable elements. For instance, he has remarked sarcastically how some Bollywood films promote 'stalking' as legitimate to sweep a girl off her feet. This time he spoke about the absurd commercials. Another thought into this matter reveals how our most beloved artistes seem to be endorsing these brands and are thus promoting racism. The Indian obsession with a particular complexion is gobsmacking and inadmissible. He took to the online platform and posted pictures and videos of such commercials being endorsed by some of the star celebs like Shah Rukh Khan and one of his co-actors Sonam Kapoor lashing with eye-opening captions.
His dislike for racism dates back to his childhood days as he recalled in an interview how people would pull his cheeks literally and find him adorable due to his complexion. He disgusted people's natural propensity to rate a person's beauty based on his color.
The team of Valerian jotted down few Indian celebrities who are contributing their bit to the society and Abhay Deol happens to one of them. The awards are a part of their promotions for an upcoming movie which seems to be based on a social cause.
On receiving this honor, Abhay Deol says," I got an award for fighting racism! We have a long way to go and so help from anywhere is welcome. Valerian stands in solidarity with us!" True that Abhay, the nation needs a wake-up call.