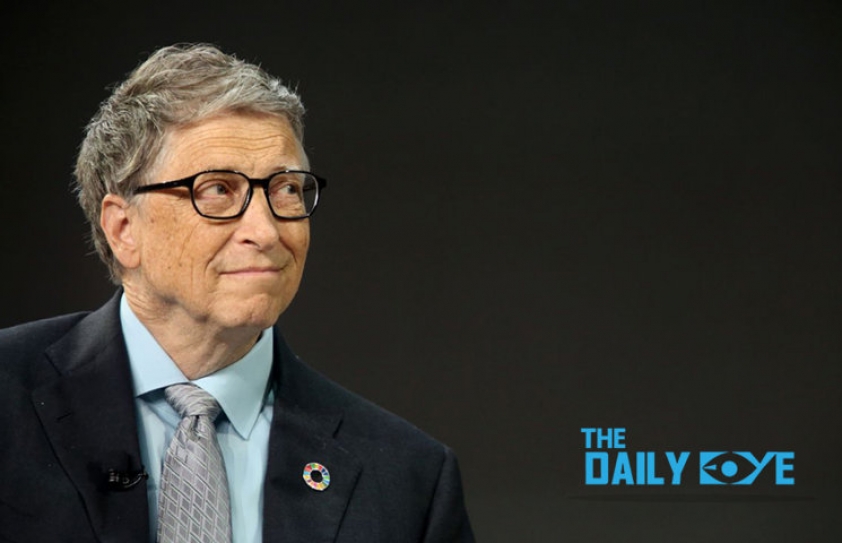 Venture Philanthropy: Gates Invest in Alzheimer's Research
by Yash Saboo
July 24 2018, 5:02 pm
Estimated Reading Time: 2 mins, 47 secs
A basic blood test at the doctor can really do wonders when it comes to detecting the deadliest of diseases. So if your blood report shows high cholesterol, your doctor can tell right away of the precautions you need to take to save yourself from a stroke or heart attack. But blood tests can't detect every disease out there. One of the disease that a blood test can't detect and the one the older adults fear most -– Alzheimer's.
According to Alzheimer's.org, in India, more than 4 million people have some form of dementia. Worldwide, at least 44 million people are living with dementia, making the disease a global health crisis that must be addressed. What's more bothering is that many of them go undiagnosed until the disease is in an advanced stage.
A diagnosis of Alzheimer's is life-changing for the person with the disease, as well as their family and friends, but information and support are available. No one has to face Alzheimer's disease or another dementia alone.
Graphic Online
Bill Gates wants to change that. He and other "venture philanthropists" have just announced they're donating $30 million to help develop an inexpensive, reliable way for doctors to detect Alzheimer's far sooner. Early detection has become a high priority in Alzheimer's research, the theory being that promising new drugs have a better chance of working, if people begin taking them before the disease has already exacted a heavy toll on cognition.
"Research suggests Alzheimer's starts damaging the brain more than a decade before symptoms start showing," Gates said in a blog post announcing the donation. "That's probably when we need to start treating people to have the best shot at an effective drug."
It's the latest example of how much-needed philanthropic and public funds are pouring into Alzheimer's research at a time when major pharmaceutical companies like Pfizer are pulling back.
Last fall, when Gates first started investing in research to prevent Alzheimer's, he announced a $100 million donation for the disease's research, and in late June, AARP pledges $60 million for research and development of dementia treatments.
The $30 million gift announced last week by Bill Gates and Leonard Lauder, co-founder of the Alzheimer's Drug Discovery Foundation, is for an initiative called the Diagnostic Accelerator, which will focus on developing new tools for the early detection of Alzheimer's and other forms of dementia.
The research effort will be headed by the Alzheimer's Drug Discovery Foundation, a philanthropic organization devoted entirely to speed up the development of drugs to treat and prevent Alzheimer's. Other financial supporters include the Dolby family and the Charles and Helen Schwab Foundation.
"Partnering with Bill Gates is amazing; this is big-time for us," said Dr. Howard Fillit, ADDF founding executive director. "I've been in this 40 years and I've never seen so much excitement and investment."
Fillit said venture philanthropy is emerging to play a key role in Alzheimer's research, filling gaps in funding and providing financial backing for innovative therapies that may not offer the immediate financial return drug companies and private investors are looking for.
"Imagine a world where diagnosing Alzheimer's disease is as simple as getting your blood tested during your annual physical. Research suggests that future isn't that far off, and Diagnostics Accelerator moves us one step closer," write Gates.